MRU prof assisting UN with fight against human trafficking
Prosecution numbers still "abysmally low"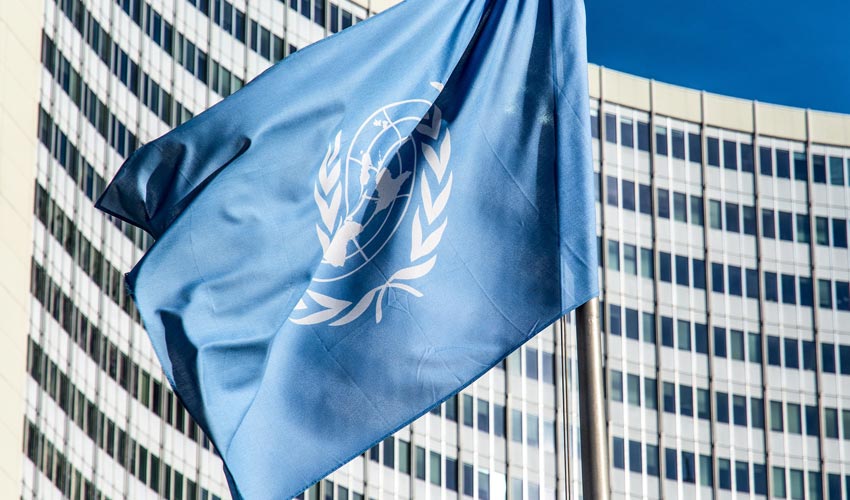 Helping provide a sound, academic foundation for policy combating human trafficking was the mission this month for John Winterdyk, PhD, as he spoke to the United Nations in Vienna.
Every two to three years, the UN has an international meeting to look at conventions and protocols. This was the ninth such convention, dating back to 2000, and was broken down into 15 to 20 sub-areas. Winterdyk, a professor of criminology in the department of Economics, Justice and Policy Studies at Mount Royal University, spoke to the Conference of the Parties to the United Nations Convention against Transnational Organized Crime, held from Oct. 15 to 19.
The sub-area he attended focused on transnational crime and human trafficking, Winterdyk said. "The protocol dates back to 2000 and entered into force in September 2003. The UN revisits it every couple of years because as the body of literature grows, they begin to see that as much as we thought we understood the phenomenon there are things that still confound us in how best to respond to the crime."
Winterdyk says human trafficking is an area where providing accurate research data for policy-makers to draw on has proven difficult. One of the biggest issues is measuring the true extent of the problem because "it's not like everyone who is trafficked comes forward to say 'I'm a victim.' "
"It's a major issue when it comes to how to respond to this. One of the terms we use in criminology is 'moral panic.' Right now it's on the radar, on the news and social media. By way of example, I've been asked to review a new documentary on human trafficking and asked if I'd provide an endorsement. So there's a lot of traction on it, but the fact of the matter is when we look at the number of successful prosecutions, the number is abysmally low."
That disconnect can lead to poor policy and misallocation of resources, particularly as non-governmental organizations, church and fundraising groups and other well-meaning organizations lobby governments with numbers that may be wrong. Winterdyk and others are seeking to provide reliable data and a clearer picture of the underlying statistics and causes of human trafficking.
"There are lots of numbers being thrown around out there, which I find a bit unnerving because they create an image that if you look at the integrity of the data, it's not very reliable."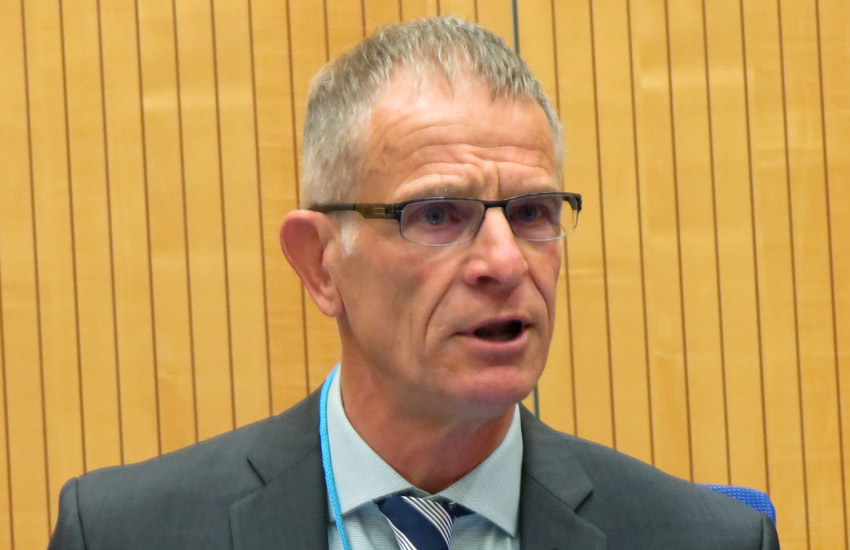 Winterdyk's expertise in human trafficking developed during his 30 years at Mount Royal. Coming from Simon Fraser University, he says he was always drawn to research and writing and has kept up an impressive pace that saw him publish his 30th book this year, Human Trafficking in the 21st Century: Global and Local Perspectives and Issues.
"Most academics develop areas of specialty. It's not that I don't have areas of specialty, but I'm a jack of all trades and master of nothing," he said with a laugh. "On the upside of that, having been here for over 30 years has also allowed me to go down a number of different paths."
One of those paths is juvenile justice and Winterdyk, a competitive cyclist in his spare time, also recently visited Russia and Serbia, helping governments there with new juvenile justice models and reform.
Jennifer Pettit, PhD and dean of the Faculty of Arts at MRU, praised the prolific professor's work and his contributions to the worldwide fight against trafficking.
"Publishing 30 books in 30 years is an incredible achievement. There is no doubt that Dr. Winterdyk is a leader in the field of justice studies," said Pettit. "Likewise, the invitation to speak to the UN sub-committee speaks to the reach and quality of his research program. This scholarship will have an important and significant impact on global efforts to curb human trafficking."
Certainly, the UN takes human trafficking seriously. UN secretary general Antonio Guterres previously served as UN High Commissioner for Refugees and in 2015 urged nations of the world to do more to protect refugees.
"If we fight traffickers, protect victims and put in place a system to allow refugees to apply for asylum legally, we will succeed (in handling the crisis)," he said in a statement.
According to Guterres, the "international community needs to crack down on the criminals who commit the crimes and provide protection to the victims."
Human trafficking is seen as a problem for impoverished nations, but Winterdyk stresses that it occurs in countries like Canada, too, especially in marginalized communities such as Indigenous Peoples. There is also the complex nature of the sex trade, who participates in it and why. While many argue that anyone doing sex work is being trafficked, Winterdyk said, "There's a good body of evidence that some people enter into the sex trade because they want to."
As well, there is the nature of smuggling, where someone has paid to be brought somewhere else, and how that can slide into forced labour on arrival.
The main theme of Winterdyk's address was silos and the need for a review mechanism. Parties with vested interests including human rights experts, law enforcement and victim advocates develop their own protocols but fail to look at wider issues.
"We need to recognize that human trafficking and crime in general is much more complex and that what we need to do is look at it in more of a holistic way." At the closing of the conference, Winterdyk learned that his plea (along with some of his sub-committee members) was approved by the General Assembly.
As Winterdyk pointed out "this marks a significant step in our effort to combat of human trafficking."
Discover the careers available to graduates of Mount Royal's Bachelor of Arts ― Criminal Justice program.
Oct. 25, 2018 ― Peter Glenn
Media request contact information.
Have a story idea? Please fill out this form.