MRU Kids fulfills summer camp wish list
Variety of programs, inclusivity, flexible pick-up fit the bill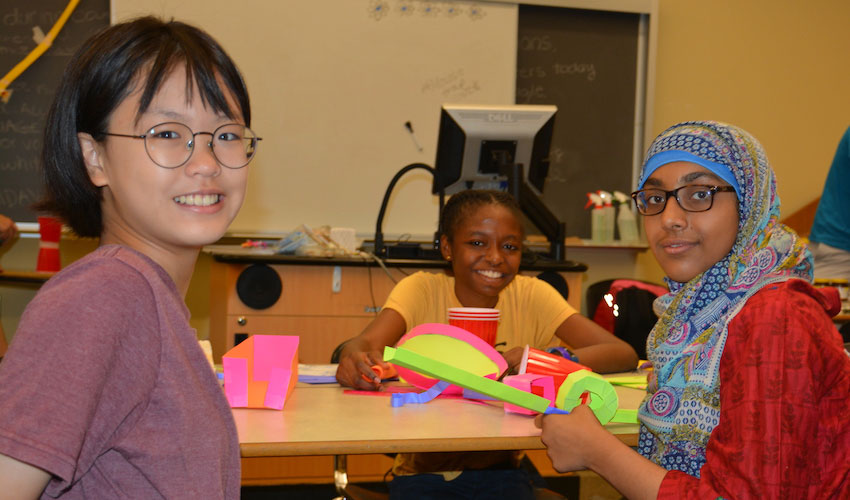 Nida Nigar knew exactly what she needed in a summer camp: programs tailored to the varied interests of her three children, a flexible drop-off and pickup schedule, and an inclusive and welcoming environment.
She found everything she was looking for at MRU Kids.
"My three kids are entirely different. My son loves science, but (only) the computer and math components. My daughter, she loves chemistry - well, she does now - and biology, and my little one is more artistic," Nigar said. "lt is really important to have a broad range of camps that all of them will be happy with. Last summer, it was a fun, enjoyable camp experience for them at Mount Royal."
Conveniently located at the junction of Glenmore and Crowchild Trails on the Mount Royal University campus, MRU Kids has been offering high-quality camps since 1990. Camps for children ages five to 14 range from Tech Academy to Music Makers, Field Trips to Sports Highlights. This year sees the return of the popular Reel-2-Real Film School. The two-week camp provides hands-on experience in moviemaking for kids nine to 14.
Owini Dixon, acting program co-ordinator with MRU Kids, says the programming for all of the camps is reviewed annually. The focus is on what campers enjoyed and kept them engaged, as well as refreshing camps to keep the content updated and relevant.
"At MRU Kids, we're dedicated to providing top-quality camps in a creative, fulfilling environment that also has a fun-focused approach," Dixon said. "Our camps introduce children and youth to a wide range of topics beyond what is taught in the classroom, allowing them to develop new interests and skills."
As a parent who has to fit dropping off and picking up the children into her commute, having some flexibility in that area was an important consideration for Nigar. MRU Kids' complimentary before- and after-camp care meant she was covered from 7:30 a.m. to 5:30 p.m.
"If I am on the road, if there is an accident or delay, I have peace of mind. My kids are in a safe place. There are people caring for them. That was important for me," Nigar said. "With the before and after care, I can drop them and pick them up on my own schedule. I have a good amount of time to do that."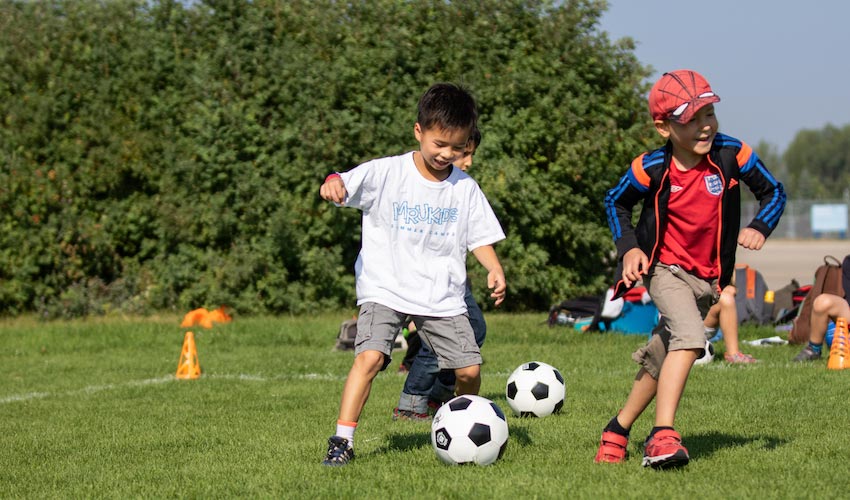 Parents really appreciate having that buffer, Dixon added. "Commuting is stressful enough, and then having to adjust your work schedule to pick up the kids at 4:30 p.m. or before just adds to that stress. And having the before- and after-care included in the camp cost provides real value to parents."
Nigar also wanted a summer camp experience for her children that aligned with her family's values. MRU Kids' guiding principles include being genuine, considerate and respectful in an inclusive environment that embraces diversity.
"Living in a diverse culture, I wanted them to understand that it's important to respect everyone around us," Nigar said. "Everyone at MRU Kids was so loving and caring. My children really enjoyed being there. My older one made some real friends in the camp. They still chat and meet up."
The camp she is referring to is the Youth Science Academy. Nigar, who earned a master's degree in chemistry in Pakistan before immigrating to Canada, had encouraged her older daughter to take an interest in the subject with little luck. Then came camp.
"Initially, when I talked to her about it, she found it pretty boring. But I was so happy to hear from her during camp: 'Momma, chemistry is just like magic! You mix different things and you get something that is incredibly different from the ingredients.' "
MRU Kids keeps the fun factor going with daily swim time in all camps, following the Alberta Recreation and Parks Association's Physical Literacy and You (P.L.A.Y.) program, which emphasizes fundamental movement skills that are building blocks for a wide variety of sports. Even with the poor air quality last summer, physical activity remained a priority, Dixon said.
"We had alternate plans for the campers indoors. With all the space on campus, we have plenty of options to choose from. For example, we utilized the triple gym, the Stanley gym and the multi-purpose room for physical literacy components," Dixon said. "Campers registered for field trips were rerouted to different facilities, such as Winsport, Fort Calgary and the Glenbow."
And will the three Nigar children be back at MRU Kids this summer? "Absolutely!"
Registration is now open for MRU Kids.