MRU professor and alumnus strike a chord with new novels, punk rock soundtrack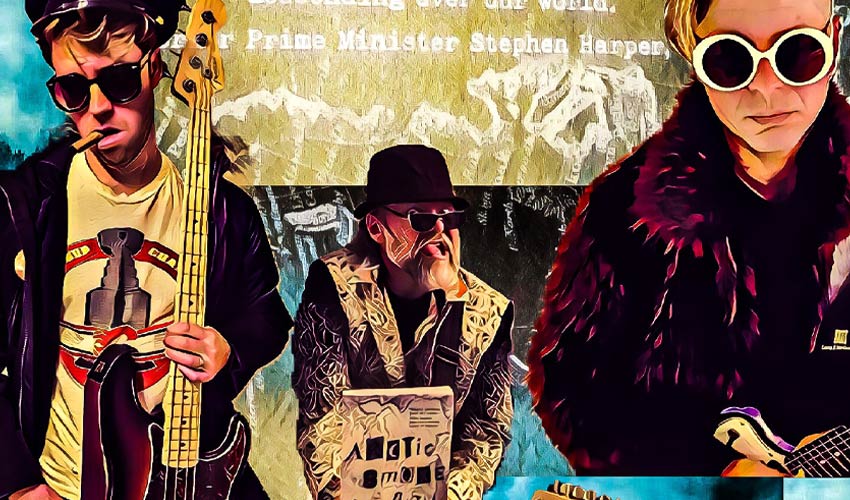 A Mount Royal University English professor and one of his formers students have struck a chord with a musical collaboration based on their newly published novels.
Arctic Smoke, by Randy Schroeder, professor in the Department of English, Languages and Culture, was published Sept. 15 by NeWest Press. The book follows aging punk Lor Kowalski as he and his band head north for a mysterious Arctic festival tour. The work has been described as "an absurdist punk-rock adventure through counter-counterculture's most otherworldly spaces."
Bachelor of Arts, English alumnus Niall Howell's new novel, Only Pretty Damned, was also published by NeWest Press in the spring. Set in a circus during the 1950s, "a taut noir that takes readers behind the big top, revealing rough and tumble characters, murderous plots, and crooked schemes designed to keep Rowland's World Class Circus afloat for another season."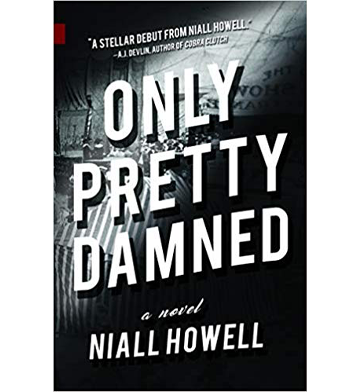 Only Pretty Damned
Howell, now a high school teacher, was a student of Schroeder's at MRU nearly 10 years ago and while they hadn't kept in touch, one night they ran into each other at Co-op while shopping for ingredients for Nachos. As they chatted among the chips and salsa, Schroeder asked Howell if he had "done anything interesting with his MRU English degree."
When Howell said he'd just published Only Pretty Damned, they realized they shared a publisher.
"We continued to chat," recalls Schroeder, "and I learned that he's also in a hardcore punk band called Mandible Klaw, which performs all over the place. I sort of jokingly said, 'Well, since we're both also musicians with bands, we should form another one, and create original soundtrack music for our novels.'"
They have since done just that and their first collaboration, along with MRU English faculty Kit Dobson, PhD, who is the editor of Arctic Smoke, resulted in songs based on chapter titles and setting details from Arctic Smoke.
"The music was a joy to work on, and it was so cool to be able to discuss writing fiction with someone who had inspired me years ago," says Howell. "The fact that he was going through the same publication process as I was made the collaboration even more enjoyable. Writing is such a solitary thing, and I think all writers appreciate the chance to talk about their craft with someone who's in the same boat."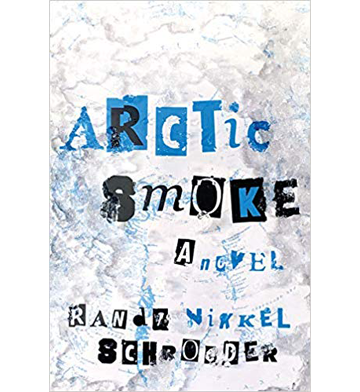 Arctic Smoke
The punk-folk tunes can be downloaded for free under the band moniker The Tarsands (Randy Tarsand - guitar and vocals, Niall Tarsand - bass, Kit Tarsand, guitar and David Tarsand - drums).
"I was thinking of bands like the Ramones," says Schroeder, "with fake or ersatz last names and I thought we could have something that sounds like we were something else that turns out to be our last names, and I said we're made in Alberta, how about The Tarsands?"
The band recorded in Schroeder's home studio. One tune, called Hotels, centres on a recurring theme in the book, the many spots the protagonist lays his head in while on tour. Other songs include Magpies, Underwood and Winter Graveyards.
Schroeder describes running into a creative writing student who had published a novel as "delightful."
"It's almost the best part of the job. Even when I run into students who have finished a novel, let alone published a novel."
Howell, who credits his MRU instructors with "helping me grow as a critical thinker and guiding me as I worked to find my voice as a writer," says publishing his first novel has been somewhat "surreal."
"The fact that it's out there in the world, that it's an actual tangible thing that exists beyond my mind and beyond my laptop screen, is slowly starting to become normal. But it's still surreal to walk into a bookstore and see it on a shelf, or to find out that it's popped up in a store or library in another country or, in some cases, another continent. I've been fortunate to be able to do a handful of readings in and out of Calgary, and I can't express what a thrill it is to be able to talk and connect with strangers about something that crawled out of my head."
An event on campus will celebrate both books on Monday, Oct. 28 from 1 to 2 p.m. in The Knuckle (EA3001).
Oct. 21, 2019 - Peter Glenn
Media request contact information.
Have a story idea? Please fill out this form