New textbook avoids mental health labels by turning DSM 'on its head'
Classifications better applied to systems, not people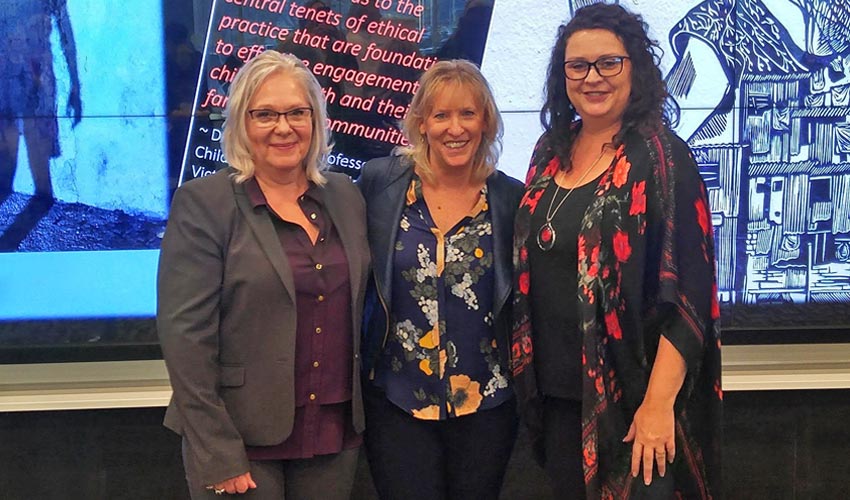 A four-year-old girl given four mental health diagnoses inspired Patricia Kostouros, PhD, professor in child studies and social work at Mount Royal University, to take the Diagnostic and Statistical Manual (DSM-5) and "turn it on its head" with a new textbook.
Child and Youth Mental Health in Canada: Cases from the Front Line (Canadian Scholars' Press), is edited by Kostouros and Brenda Thompson, an instructor and play therapist at MacEwan University in Edmonton. It is a practical guide for frontline practitioners that looks beyond diagnostic labels.
The book's official description calls it "a progressive response to mental health concerns that is humane and effective. Instead of pathologizing human behaviour, the text focuses on understanding behaviour and intervening from a relational perspective."
Kostouros, who is also a therapist working with adolescents and adults, says the need for such a resource came into sharp focus during one of her classes at Mount Royal.
"A guest speaker came to walk students through a treatment plan and she introduced a child, four years old, who had four mental health diagnoses," recalled Kostouros during the recent Research and Scholarship Days' Book Showcase. "I stood back as a psychologist and said OK, something's wrong here."
How settings influence the presentation of mental health issues
Students learn about mental health using diagnostic criteria. But upon graduation with a bachelor's degree "there's nothing else out there that helps them understand mental health and mental health concerns" within specific environments, Kostouros says.
MRU graduates often work in frontline settings like schools, jails, treatment centres and group homes. Those settings, Kostouros stresses, greatly influence how a mental health issue presents itself. Helping students recognize what a mental health issue looks like in a school, as opposed to a jail, and what they can do to help in that particular setting, is crucial.
Written by scholars and professionals in the field, each chapter of the textbook presents a unique perspective as it delves into specific concerns and complications observed in different settings of frontline practice. The focus is on setting-appropriate interventions and activities to meet the needs of practitioners and clients, including the unique needs of immigrant, refugee, Indigenous, and LGBTQ+ children and youth.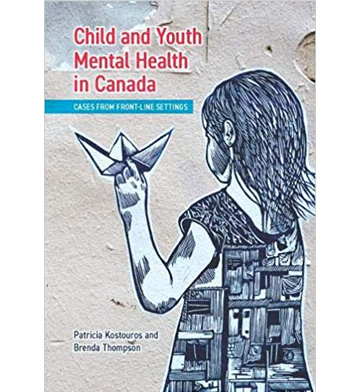 Child and Youth Mental Health in Canada: Cases from the Front Line

"We undertook this massive opportunity to turn the DSM on its head," Kostouros says. "We didn't want to throw the baby out with the bathwater, however, so we do talk about mental health without labelling. We talk about what people are going to see in their jobs and in the settings where they work, but we do everything we can to stay away from actually saying, for example, that's depression or that's anxiety."
The book includes case studies, illustrations by Kyle Charles and Shoshana Laidlaw, reflective questions, suggested activities, and an appendix linking relevant DSM-5 diagnoses for each chapter. It is meant as a resource for child and adolescent mental health courses in child and youth care, psychology, social work and nursing.
In the chapter titled "Secure Treatment," the authors describe pain-based behaviour (punching a wall or cutting one's arm with a razor blade), and how that relates to anger. They then stress the need to be with rather than do to and recommend using creative approaches (listening to music or running on a treadmill, for example) to help youth regulate their emotions.
Kostouros references an Indigenous concept that labels greed, among other things, as a mental illness. What is needed, she argues, is a shift in what it is we're labelling and why.
"In this book we talk over and over again about how we should be labelling systems, we should be labelling issues like social injustice, we should be labelling poverty, all the things that actually lead to people experiencing mental health concerns."
'Collected Wisdom'
It has been a busy year for Kostouros, who is also co-editor of the recently published Child and Youth Care Practice: Collected Wisdom for New Practitioners with Michelle Briegel, assistant professor in child studies at Mount Royal.

That book, published by the CYC Net Press, encourages students and those new to child and youth care to feel more confident and prepared when entering the field of practice. It features experiences and advice from agency supervisors and former students, with highlights on practice settings.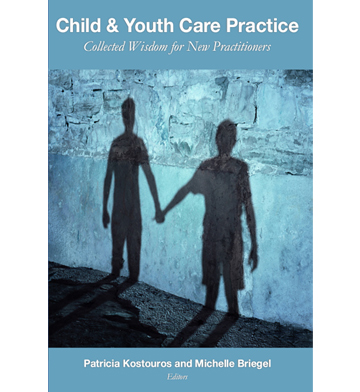 Child and Youth Care: Collected Wisdom for New Practitioners

"It was borne out of a discussion with colleagues from different institutions in Alberta," Briegel says. "We were talking about practicum classes in our child and youth care programs and saying that we wish we had a textbook, we wish we had a way of talking about what our initial experiences were when we were new to practice, and stories we could share with students as they were going out there very nervous and fearful."

Briegel and Kostouros took on the task of editing the book and approached contributors from across the country to access their "collected wisdom."

"Each chapter," Briegel says, "ends with discussion questions that we utilize in the classroom to guide discussion around what students are experiencing in their practicum setting."
The Department of Child Studies and Social Work dedicates careers to bringing out the best in children and youth.
May 6, 2019 — Peter Glenn
Media request contact information.
Have a story idea? Please fill out this form.