Nisha Panesar on geographic information systems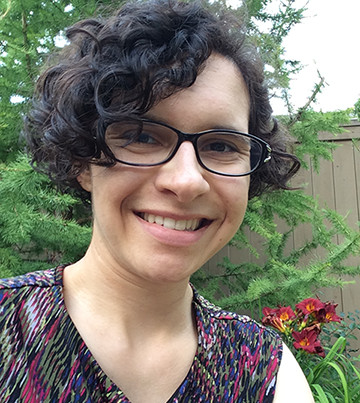 Nisha Panesar is a Mount Royal University Student currently working towards a B.Sc. in Environmental Science. Nisha's interest in geographic information systems has led to her becoming involved with gathering data on logging, recreation, and other land use in the Ghost Watershed, northwest of Calgary.
Q: Tell a bit about your area of study and your history with it. Why are you passionate about it?
Nisha: Geographic information systems are applicable to many different contexts, and can help engage the public with experts from many disciplines. In the context of environmental science, there is increasing use of GIS to help inform decisions such as in oil and gas or in deciding where to place recreation facilities, just to name a few. Many things can be presented on a map if one thinks hard enough about how to present it effectively.
I first took an introductory GIS course as a degree requirement, and I loved it so much that I decided to keep going. I am excited about the chance to be involved in such a fast-evolving field as GIS. I am always learning, and it motivates me that my work will be used to help make decisions about environmental resource management.
Q: What are your goals for the future?
N: In my last year at Mount Royal, I hope to work with some of my professors to raise ENVS students' awareness of GIS as a career. In my experience, GIS is briefly touched upon in lectures, and I want to show students just one of the applications in environmental science by presenting my research.
After I graduate from Mount Royal, my major goal is to complete an master's of GIS (MGIS) at University of Calgary. This will give me the ability to pursue research projects that are environmentally-related, because I want to be able to relate my environmental background from my bachelor's degree with GIS.
After, I want to use my GIS knowledge to improve traditional land use studies (TLUS), which are an important part of the environmental impact assessment process, and could benefit from the use of GIS. TLUS involve mapping Aboriginal land use such as the location of medicinal plants and sacred sites. These studies play a part in deciding where a project is located and how much of an impact a project has on the environment and the people.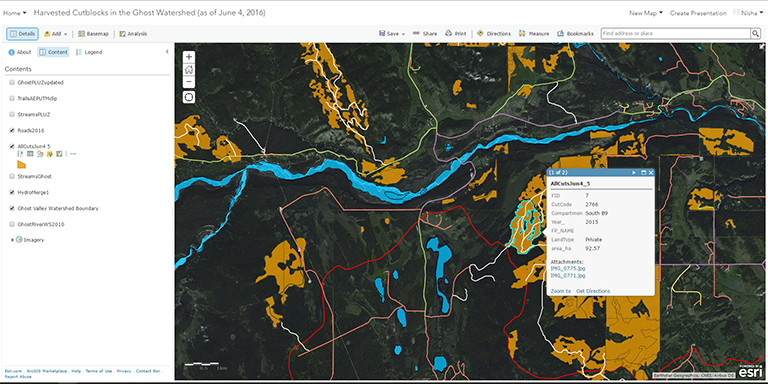 Q: Describe your researchN: My research is to gather and create spatial data for the Ghost Watershed northwest of Calgary. This area, along with the Ghost Public Land Use Zone (PLUZ) experiences multiple land use pressures. The main ones are logging and recreation. I have created layers of the logged areas so residents will have an up-to-date representation of how much of the watershed has been cut.
I have also gathered and created "basemap" information: layers such as rivers and lakes, roads, and trails. These layers set the scene for a map and help orient the map viewer. The other part of my research is to create a mobile app for residents to record how the land is used for recreation. The area experiences high recreation pressure given its close proximity to Calgary, but lacks many of the facilities that would reduce environmental damage from users.
Also, in the wake of the Fort McMurray fire, there is a desire to develop evacuation plans should something similar happen in Ghost. An app to record where people are on the landscape could help the community advocate for more facilities such as trash cans and bathrooms. And if the number of people using the area is known, that can help formulate evacuation strategies.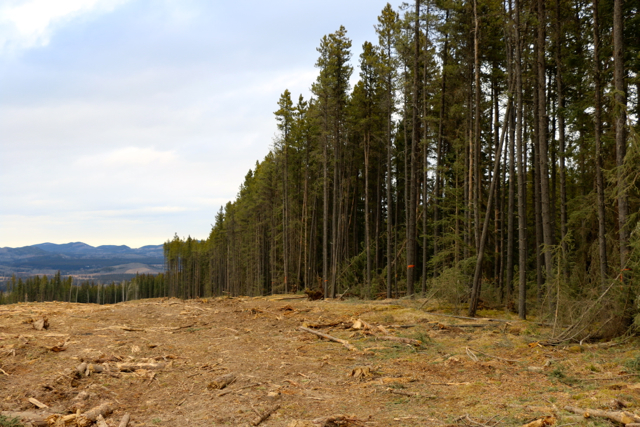 Q: What impact does this research have? Why do you, personally, feel it is important?
N: The effects of logging are poorly understood in the area, especially from a spatial research perspective. However, much of the spatial data that would be useful is not publicly available, so it has to be created either from scratch or modified from publicly available data. The data that I gather can be used by others in research to understand the effects of logging and recreation in the area. This can inform decisions about logging in the area, and decisions about recreational facilities, and fire evacuation.
Q: What inspired you to participate in this research?
N: I completed a term project in my advanced GIS course for Ghost Valley. Finding data for the area was a major challenge for that project. When the community lead suggested I get involved in finding data I jumped at the opportunity, because it will make future research on the area better.
Q: Who is working with you on the project (faculty, supervisory, fellow students, colleagues?)
N: My supervisor at Mount Royal University is Dr. Lynn Moorman. My other colleague on this project is the Ghost Valley community lead.
Q: What are some of the challenges you have faced during your research? How have you overcome them?
N: The ability to work with stakeholders is something I am developing because of this project. I had taken an environmental assessment course where one of the most important topics was working with stakeholders, so I had an idea of what it would be like. But the reality of working with stakeholders is much more intense than I imagined. A lot of stakeholders' opinions are steeped in emotion, and I have had to learn to engage them in conversation so that I can see beyond the emotion to what they are really trying to tell me.
I underestimated the amount of stakeholder interaction I would have in this project, but as someone who wants to have a career in GIS for environmental impact assessments where a big part of the process is public consultation, this experience is invaluable to me. On the off-chance that data is available for the area, I have not had much success in asking people to share data. Funnily enough, when I ask, they are not willing to share their data with me, but they would like to have my data that I am creating. It has taught me to look in more places than just the usual GIS data sources, and look to more citizen science sources, which is fitting, as a huge part of my project is citizen science.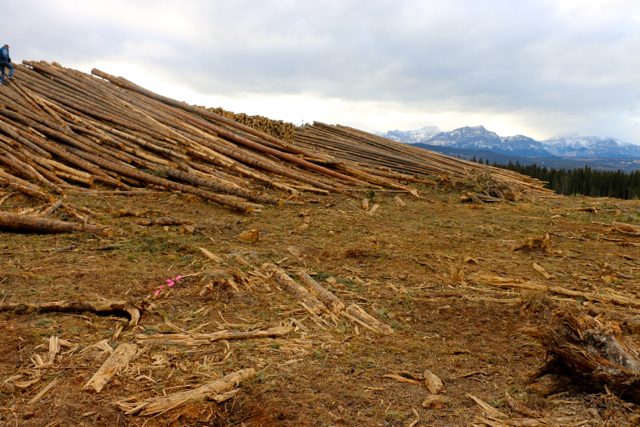 Q: Did anything about your research results surprise or stand out to you?
N: I was very surprised at how low my result was for the percentage of the watershed that has been logged. There is a lot of concern that as much as a fifth of the watershed area had been logged, but I could not confirm that number or figure out how it was calculated. My result was so different that I triple-checked my calculation just to be sure!
Q: Can you tell about an interesting experience you had while conducting your research?
N: When I was creating the cutblock layer, one anonymous stakeholder mentioned that a few of the cutblocks I had were not actually cutblocks. The cutblocks in question were not ones that I had done; rather they were merged into my file from another source. This stakeholder had negative opinions toward this source, which took me off-guard at first. So, I investigated further, asking the stakeholder to elaborate on their opinion, which helped me understand why they felt the way they did, which helped us move towards a resolution. It taught me a lot about how to interact with stakeholders effectively and positively.