How liberal education can help prepare for a technologically disrupted future
Fourth annual MRU conference focuses on thought 'outside the system'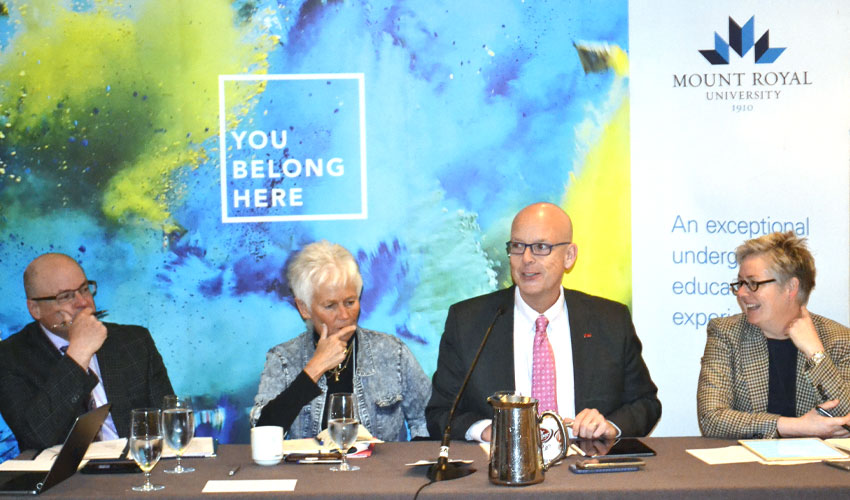 A recent study from RBC called on the country to prepare for a technologically disrupted future by focusing on liberal arts. As more labour becomes automated, the study determined, workplaces will need employees capable of critical thinking, communications, listening and curiosity, all honed by studies in philosophy, history, literature, politics and other components of a liberal arts education.
It's an idea that has gained traction recently as society asks what artificial intelligence (AI), big data, robotics and a threat of a pervasive algorithcracy mean for the future of education and work.
The fourth annual Liberal Education Conference sought to answer those questions and more with presentations at the Westin Hotel in Calgary from May 16 to 18. The event was organized by the Department of General Education at Mount Royal University with its partner, Medicine Hat College.
"The theme of the conference - Liberal Education in the Age of Automation - engages some subjects that haven't naturally travelled together in academic discourse in the last few years," says David Clemis, PhD, associate professor in humanities. "There has been lots of talk about liberal education, lots of talk about STEM and lots of talk about technology in the future, but we wanted to bring those things together."
He and co-organizer Karim Dharamsi, PhD, chair of the Department of General Education and professor in philosophy at MRU, say this year's theme emerged after they both read Robot-Proof: Higher Education in the Age of Artificial Intelligence by Joseph E. Aoun. They saw similar themes popping up all over the place, Dharamsi says.
Imagine a post-scarcity economy in which employment is a coveted luxury. Individuals have a guaranteed basic income and can freely pursue liberal studies as they wish. Conversely, imagine machine learning leading to a world where the machines' owners are rich, but most individuals earn a living in a gig economy using soft skills derived from their liberal arts education.
Keeping in mind those and other possibilities, this year's event built on last year's conference that looked at how a liberal education can help citizens better discern what is true in a world full of online noise.Universities evolving
General education is a foundation of the undergraduate experience at Mount Royal and a requirement for graduation from any program. The intent is to produce well-rounded graduates. An arts student, for example, might take science or math courses while a math major may graduate well-versed in political theory. This cross-pollination is a requirement for graduation, and stems from a belief that while a university education should lead to a career, it also prepares graduates to "lead the dignified life of a citizen."
The importance of general education and a solid grounding in liberal arts in the future workplace is also being realized and making universities rethink what they offer students.
"I think that what's happening in higher education for us in the arts, especially, is that we were science envious for awhile," Dharamsi says. "And as we're rethinking ourselves, we're finding that that didn't lead us down a path that preserved things we liked most about our own enterprise, the creative side, the stuff that thought outside that system. There are some things that are safe from automation, that belong to human life, and we want to start thinking openly about what those things are. There are things that are inherently human that we've shied away from because we've been doing something else for awhile in higher education."
Presenters from around the world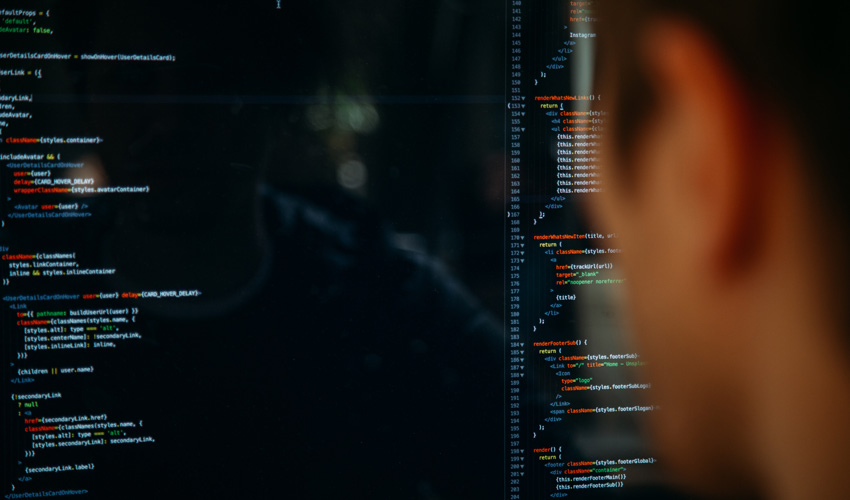 Keynote speakers at the 2019 Liberal Education Conference were Graham Taylor, PhD, associate professor and Canada Research Chair in Machine Learning at the University of Guelph's School of Engineering, and Maria Sachiko Cecire, DPhil, assistant professor of literature at Bard College in New York State.
"I argue that far from being an outdated model or elite pursuit, liberal education is ideally situated to address the most pressing questions of our technologized world," Cecire says. "Drawing on my experiences founding and leading the curriculum at the Centre for Experimental Humanities at Bard College, I advocate for the importance of bringing history, theory, and experimental practice to bear on how students and scholars can imagine and implement more humane, equitable futures."
Taylor, meanwhile, discussed the evolution of algorithms as a way of encapsulating human knowledge and a means to automation. He also spoke about machine learning systems and some recent examples where the code to reproduce machine learning systems has been held back out of concern that it would be misused by bad actors. This led to Taylor discussing how a liberal arts education positions people to help solve the key challenges in AI ethics.
Presenters came from as far away as the Asia Pacific University in the Philippines, Virginia Tech, Harvard and Boston College.
MRU presenters included one scholar questioning whether computing is a science at all. Charles Hepler, associate professor in computing at MRU, along with independent scholar Darren Wilson, argued that perhaps computing would be better understood as part of the humanities.
"This helps us contest some of our vocabulary around the relationship between liberal education and where we think its proper home is," Dharamsi says. "It's not entirely clear and I think that because we're at the cusp of a debate about this, liberal education belongs in more places than people think and maybe it's time we were attentive to that institutionally."
Yasaman Amannejad, PhD, assistant professor in mathematics and computing, and Randy Connolly, professor in mathematics and computing, presented The Decade of Machine Learning: A Non-Specialist Guide to Machine Learning, while Allison Dube, PhD, associate professor in general education, presented Can thinking like a computer save liberal education from computers? Carolyn Willekes, PhD, an assistant professor in humanities, discussed what the ancient world can teach us about AI.
A leaders forum on Friday, hosted by Clemis, examined automation and higher education and included Tim Rahilly, PhD, president of MRU, Lesley Brown, PhD, provost and VP academic, Alan Fedoruk, PhD, chair of MRU's Department of Mathematics and Computing, and Terry Chapman, PhD, interim VP academic at Medicine Hat College.
"Liberal education involves a diversity of thought situated in a world of change," Rahilly says. "The academy has a place within liberal education and within artificial intelligence. We are in a position to guide this (in regards to) the things that machines can't do."
The conference also involved students from MRU and Medicine Hat College, as well as former students now in graduate studies at U of C, who contributed to a blog on the conference website and will pen assessments of their experience. Organizers say they hope to expand student participation in future.
Michael Lazar, who will graduate in June with an English degree and sees great value in liberal arts, said the economic model of universities puts enormous pressure on students to train for a job, but that often they "don't know what they are supposed to care about" when it comes to their courses.
The Department of General Education at Mount Royal is organized around four thematic clusters which constitute groups or streams of courses.
May 28, 2019 — Peter Glenn
Media request contact information.
Have a story idea? Please fill out this form.