Creativity in concert with social consciousness strums the heartstrings of Mount Royal
Honorary degree goes to country music singer/songwriter and alumnus Paul Brandt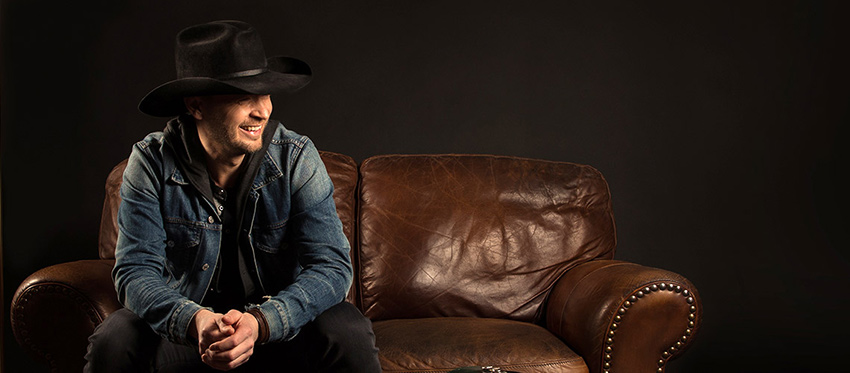 Mount Royal University is proud to bestow an Honorary Bachelor of Business Administration - General Management to 1992 nursing alumnus Paul Brandt at the Spring 2018 Convocation proceedings on the morning of June 1.
After leaving campus with a Bachelor of Nursing in hand, Brandt burst onto the country music scene and was quickly recognized as the 1996 Top New Male Artist by CMT (Country Music Television) in the United States. His success has been shared equally at home, where he has won multiple Juno Awards and been inducted to the Canadian Country Music Hall of Fame. In 2013 he was awarded the Queen's Diamond Jubilee Medal by Prime Minister Stephen Harper.
Dedicated to humanitarian causes, Brandt is an advocate on behalf of women and children who are sexually exploited and trafficked. He is also helping to build awareness of missing and murdered Indigenous women and girls.
In 2016, Brandt returned to Mount Royal as storyteller-in-residence, working with students to create business and social enterprise projects. His impact has resonated throughout the campus. With his combination of social consciousness, commitment to changemaking and creativity with a purpose, Brandt has made a palpable difference in the Mount Royal community.
Currently, Brandt's entire archival collection, which was diligently digitized and organized by Mount Royal business students, is on display at Calgary's National Music Centre in Studio Bell.
Read more about Brandt's journey, highlighted and featured in the Spring/Summer edition of Mount Royal's Summit magazine.
Discover the Bissett School of Business at Mount Royal University.

May 30, 2018 ― Jonathan Anderson
Media request contact information.
Have a story idea? Please fill out this form.