Mount Royal photography display to reveal the impact of residential schools
Reconciliation: A Photographic Exhibition is part of Alberta's Exposure Festival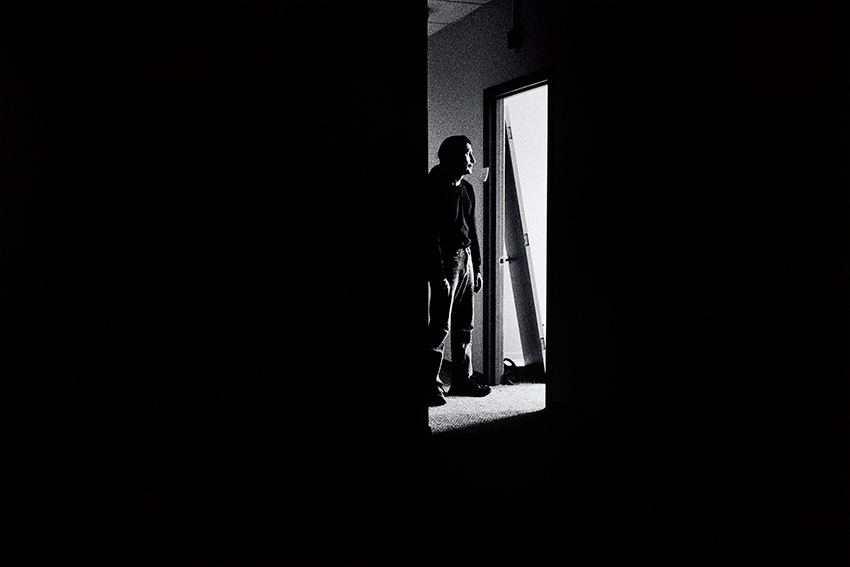 Mount Royal is committed to mending the relationship between Indigenous and non-Indigenous peoples in Calgary and across Canada. One employee has taken the initiative to curate a special photography exhibit on campus, the content of which will illuminate the lasting effects of residential schools and the damage done to Indigenous cultures.
Curtis Desiatnyk, manager of Mount Royal's Risk Management department and a longtime member of the University's Art Committee, is the curator of Reconciliation: A Photographic Exhibition, Mount Royal's addition to Exposure, Alberta's free photography festival.
Desiatnyk saw opportunity for a wall near the East Gate next to Starbucks that, up until recently, held art on loan from the City of Calgary. Starting Feb. 7, Reconciliation will be on display in that location for one year.
"I first thought of how we could tie the exhibition into reaching our strategic goals, the most obvious being indigenization," Desiatnyk says. "I sat down with Iniskim and we came up with the idea of Reconciliation as the title."
Desiatnyk wanted to pick a subject that would resonate widely. "I thought, 'This is a new initiative, why not try to make an impact with it?' We can use art to educate people, and I thought we could attract some really good talent."
Desiatnyuk is an ardent photographer himself and a fan of the work of award-winning Alberta photographer George Webber. As fortune would have it, the two ended up meeting during the summer and discussing the possibilities for a showing. Webber is well-known for his work done with the province's Indigenous Peoples, including a book published about the Blood Reserve (Canada's largest Indigenous reserve), titled People of the Blood: A Decade-long Photographic Journey on a Canadian Reserve.
Webber had some work that he'd never shown before featuring the St. Mary's Indian Residential School near Cardston, which closed in the '80s to become the Red Crow Community College. The college was destroyed by arson in 2015. And thus, Desiatnyk had his first artist. Known for his long-term documentary projects, Webber has been photographing on the Blood reserve for nearly 25 years. The work that will be included in the Reconciliation exhibit goes back to 1997, spanning up to 2016.
"The first and last photographs are taken on the reserve. They are like the bookends to the story. One features a lightning strike, the other a storm," Webber says.
Desiatnyk put out an open call for other artists, and received a number of "beautiful" submissions, he says, eventually settling on Soloman Chiniquay, a filmmaker and photographer from the Stoney Nakoda Nation who will be presenting four diptychs from larger works currently in progress, and David Youn and Aaron Pelletier, who are both from Calgary. Youn's photography features an autobiographical depiction of Pelletier, a poet who experiences a "transformative journey," according to the Exposure Photo Festival's website.
Follow @ExposureFF
"I hope to get people thinking from a different lens that they're normally used to using. How all this collective history that we have has affected people differently," says Desiatnyk. "It isn't that far in the rearview mirror. The last residential school closed in 1996, so it's still very much part of who we are."
Paul Coates, a photography instructor with Mount Royal's journalism program and winner of five Excellence in Teaching awards, two Distinguished Faculty awards and a Guardian Angel award, says, "I have known George Webber for more than a decade and I consider myself lucky to be one of his friends.
"He is a compassionate, gifted, storyteller. His gentle yet persistent personality allows him to document the essence of the subject at hand: the residential school mistreatment of Indigenous youth. His black and white images bring into clear focus the emotional damage it unnecessarily caused to thousands of families. It is a visual testament that we never forget this dark chapter in our history."
Webber and the St. Mary's Indian Residential School
In the late 1990s Webber met a gentleman on the Blood Reserve named Horace Shouting whose mother has been a student at St. Mary's. The two became friends. It wasn't until 2009 that Shouting would have the chance to tour Webber through the school.
The signature photo for Reconciliation: A Photographic Exhibition features Shouting framed in a doorway of a room he told Webber was the office for the nuns. The pair then walked through another room that was a dormitory for the boys (also featured), housing children from ages seven to 16. "The dark implications of that terrible fact overwhelmed me."
While driving home from Saskatchewan in 2015 Webber heard on the radio that the school had burned down.
"A couple of weeks later I went back, and the structure was damaged so badly, it was so unstable, they knew they were going to have to take it down. There was no integrity to the structure. Luckily I was able to get access and photograph the site."
Shortly after, the building was demolished. Webber returned the next spring to document the now-empty land.
Webber says, "Because of urban renewal, vandalism, lack of upkeep, (residential schools) are disappearing very, very quickly. And some people are thinking now they should be preserved because they are such an important part of Canada's history. I understand the anger about these places, but I think the country has lost an important piece of historical architecture."
Capturing the moment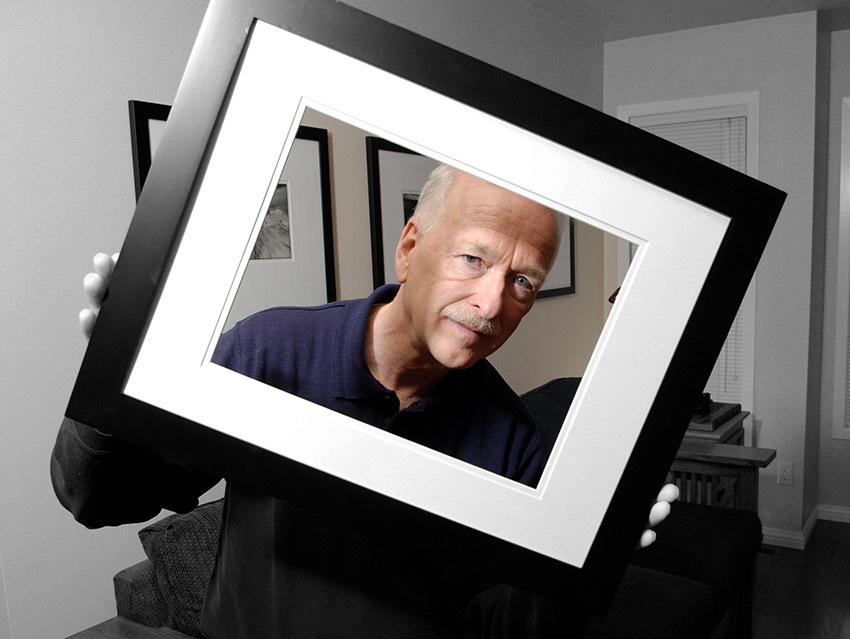 Webber says that sometimes, some of the most commonplace things we think we see all the time, we actually don't see at all. Documentary photography helps preserve those moments that will soon be gone. "Still photographs are one of the great ways to hold on to stuff, the things we tend to overlook."

In every photograph, different people find meaning in different aspects. Some may be struck by the lighting. Others by the people. Others by the buildings. Others by the clothing. Others by the signage. And so on.

For him, Webber says, photography is honouring his own intuitions, just by placing himself in situations that he finds interesting, and being open to experiences and respectful of the subjects.

"In our busy lives, we're very focused on doing things. Occasionally, you can open yourself up. If you think of anything significant in your life - career, education, relationships - there was no connection, but all of a sudden, by chance, because you were aware of that little prompting, something started.

"The most beautiful thing about photography is it makes me appreciate life in a way that I didn't when I wasn't looking through the lens. Photography helps connect you to life, helps you to be a little more grateful, a little more attentive. It has the possibility to be good for a person's mental and spiritual life."

Jan. 29, 2018 ― Michelle Bodnar
Media request contact information.
Have a story idea? Please fill out this form.