A land of radical differences
Mount Royal University lecturer Richard Erlendson's new book chronicles cross-country photo odyssey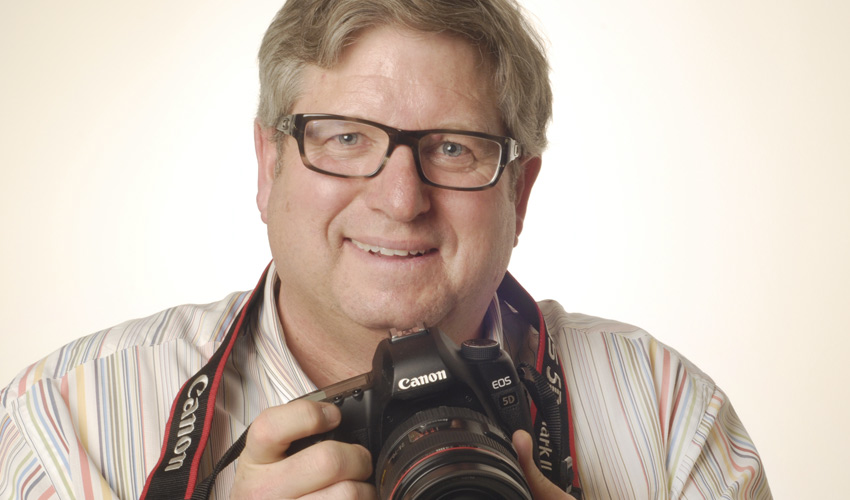 While much of the nation focused on Ottawa, Richard Erlendson, PhD, found himself in Cremona on Canada Day 2017.
It was during a spring and summer that saw the Mount Royal University lecturer and professional photographer travel 28,000 kilometres in a camper-van, from Haida Gwaii, B.C., to Newfoundland and then back again. Along the way, he captured 90,000 images, some 1,000 of which can be found in his new book, Oh, Canada!: A Visual Celebration of Canada's 150th Anniversary.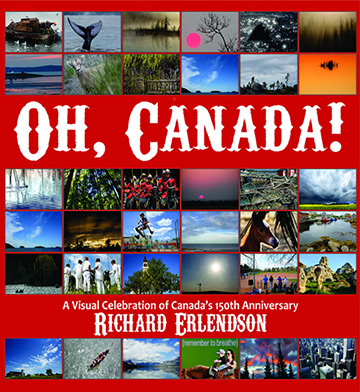 Oh, Canada!: A Visual Celebration of Canada's 150th Anniversary
Erlendson had taken a quick break from his epic journey to participate in a Voyageur canoe re-enactment. On the way home he stopped in Cremona, half an hour northwest of Calgary. There, as he did in town after town and region after region that summer, Erlendson, who teaches in Mount Royal University's School of Communications Studies, found iconic images that captured the spirit of the country as well as any official ceremonies in the capital.
"I was coming home from the canoe trip and it had ended the day before Canada Day, so I decided to go to Cremona, and it was just one of the best decisions I made," says Erlendson. "Small-town Canada, small-town Alberta. They had quite a parade, and then after the parade they did these box car races. The kids came with their box cars, and of course they took it quite seriously and the parents took it quite seriously, and the whole thing was really well run. They started them on a flat bed and down a ramp and down Main Street. For a photojournalist, this is as good as it gets."
Reaching back to his start as the chief photographer at the Daily Herald-Tribune in Grande Prairie, Erlendson throughout his journey employed a practice known to news photographers as enterprising, getting out and looking for interesting photos of people doing things in the community. With shrinking budgets in newsrooms, giving photographers time to do this is becoming less and less common. Erlendson gave himself five months - without a day off - to capture everyday images from coast to coast.
"I actually had the idea in mind for years, but I would end up booking too many weddings and other photo projects and then I wouldn't have time to get across Canada," he says. "So last year I didn't take any bookings and turned down, of course as life would have it, all kinds of enticing projects, but I was just determined to do it. And it turned out to be the best year because it was Canada's 150th."
Every day, something different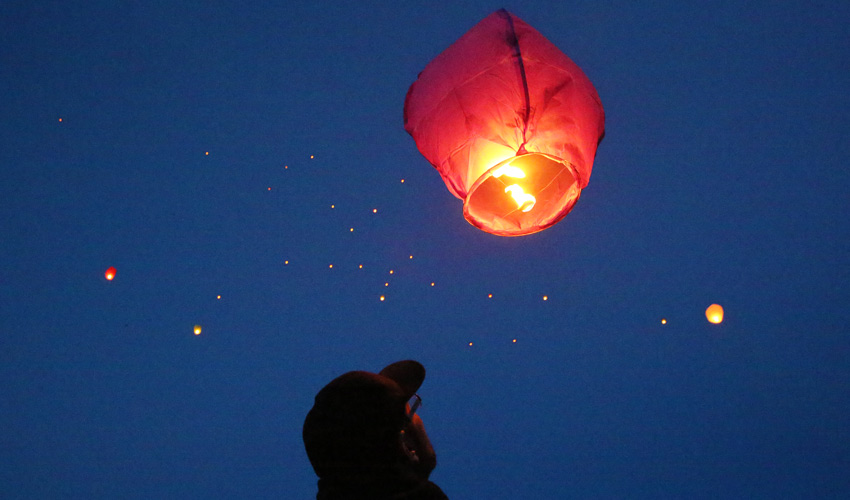 Erlendson, who in 2014 received a Distinguished Faculty Award at MRU, and in 2005 was awarded the Centennial Medal by the Province of Alberta, travelled alone in a new camper van and found after the first few days that the adventure, while thrilling at times, was a lot of hard work.
"That was really the notion that I had in my mind. I was going to capture whatever I encountered every day. I did zero planning, it was just serendipity. If I saw a sign for waterfalls, I headed down the road to check them out, and came upon a nice array of community events.
"I wasn't just being a tourist, taking pictures of things. I was looking for iconic photography."
An event in Haida Gwaii called Remembering Lost Loved Ones, culminating in the release of floating lanterns and a flood of emotions from participants, was an early highlight.
Others included a dramatic shot of a Mennonite buggy passing him on a highway as a tornado approached, branding days, cattle drives, surfing and a model train show.
"A real favourite was I was invited by a family in Nova Scotia to go clam digging. Three generations gather once a year to go into the Bay of Fundy to dig clams and then have lunch together. That's a great memory and a fabulous photo opportunity for a photojournalist," he says, likening the experience to being embedded in Nova Scotia culture.
He is also drawn back to what he calls a "golden pond experience" near Vanderhoof, B.C, when the CO2 monitor in his van went off at 3:30 in the morning. Wide awake, and with the sun coming up, he decided to hit the road.
"In about 10 minutes I came upon this little pond. It had been -5 the night before so there was ground fog. I was shooting right into the light and the breeze was blowing the fog around. It was beyond beautiful. I could have published a whole book just from the pictures I took at that pond over the hour. There were ducks swimming around in the pond, the colours changed moment by moment. I'm sure I was saying aloud, 'Are you kidding me?' It was unbelievable."
The endless combinations of rock, trees and water in the Canadian Shield could provide shots for another book, he says, and at a little village called Bayfield on Lake Huron, another storm provided "magical" light around a partially submerged shipwreck.
"I was just mesmerized, I stood there for at least half an hour. I couldn't believe the colour. The air was so atmospherically charged, it was like the thing was lit up. It was like neon."
Time to choose …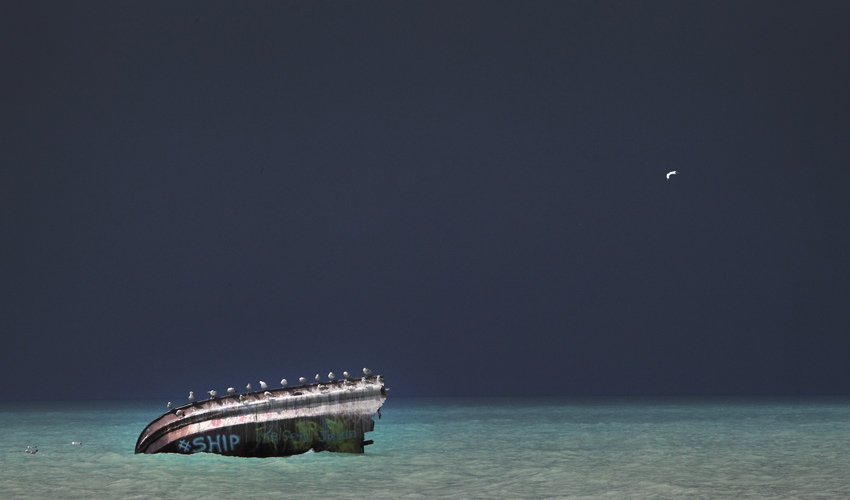 Upon his return, there was more work to do. A staggering amount of work, in fact, to choose 1,000 photos from the 90,000 he took.
"Days blurred together, weeks blurred together. I just sat in front of my computer going through the pictures looking for the treasures, and then in the end I still had five or six times too many so I had to go through the process again," Erlendson recalls. "It was way more time consuming than I was expecting, and I should have in retrospect been more disciplined and found the keepers day by day, but I didn't do that. It was too much work in the end."
But not so much work that he wouldn't do it again. This summer Erlendson is headed to the Yukon to work on another book, which will be his eleventh. And he says if the Canadian dollar gains ground on the U.S. greenback, he'd consider heading south to do a coast-to-coast photo trip there.
"Yes, I would totally do it again, because it provided me with an endless opportunity to make beautiful images. You can't take beautiful pictures on the couch at home, you've got to get out and about."
The book, published by Country Lane Publishing, and available at oh-canada-book.com is divided into five sections: West Coast; Mountains; Prairies; Central Canada and Maritimes. Often a whole page is devoted to a photo essay and unlike many coffee-table books, there's not much text to take away from the images, just well-crafted captions.
Erlendson said he learned a lot about Canada from the trip, and hopes readers can as well.
"This is a spectacular country and beyond that we have the most extreme differences in geography and culture. The west- and east-coast cultures, the fishing culture, the Prairies, the mountains, the Canadian Shield, the Maritimes, they couldn't be more different, shockingly different. So it really would be hard to describe to other people in the world what Canada's like. I was trying to choose one image for the cover, and couldn't because what one image would capture the radical differences?"
Want to learn how to take pictures like a pro? Classes are available through the Faculty of Continuing Education and Extension.
June 13, 2018 ― Peter Glenn
Media request contact information.
Have a story idea? Please fill out this form.