Meet the SAMRU 2019 Representation Executive Council
Getting out the vote, personalized learning, diversity and government relations on the priority list
The Students' Association of Mount Royal University's (SAMRU) 2019 election resulted in three new representatives to be the voice of the student body. Luc Carels, Kainat Javed and Nathan Lawley are each taking on new representation roles, while former vice-president student affairs Shayla Breen is heading into her second term in a new role as president of the Representation Executive Council.
Luc Carels - Vice-President External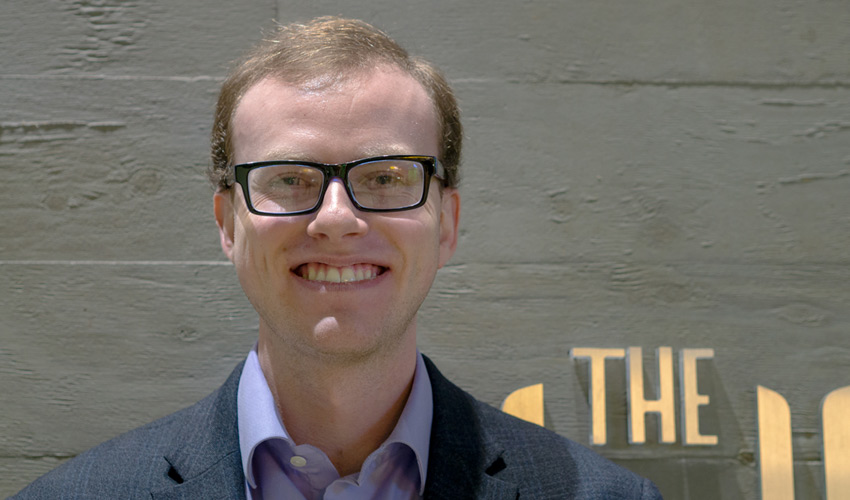 SAMRU's Vice-President External Luc Carels is pursuing a degree in policy studies. He maintains that Mount Royal University is special because of its smaller classes, the relationship that students forge with their professors and MRU's inclusive and welcoming environment.
"As a student in my final year, I have experienced all that Mount Royal has to offer," Carels says. He is looking to further improve the learning experience for all students and says that he will be a strong and passionate advocate. "I look forward to many long days of hard work, passionate advocacy and student engagement to ensure that tuition remains affordable and your education places you in the best possible position to succeed after graduation."
Kainat Javed - Vice-President Student Affairs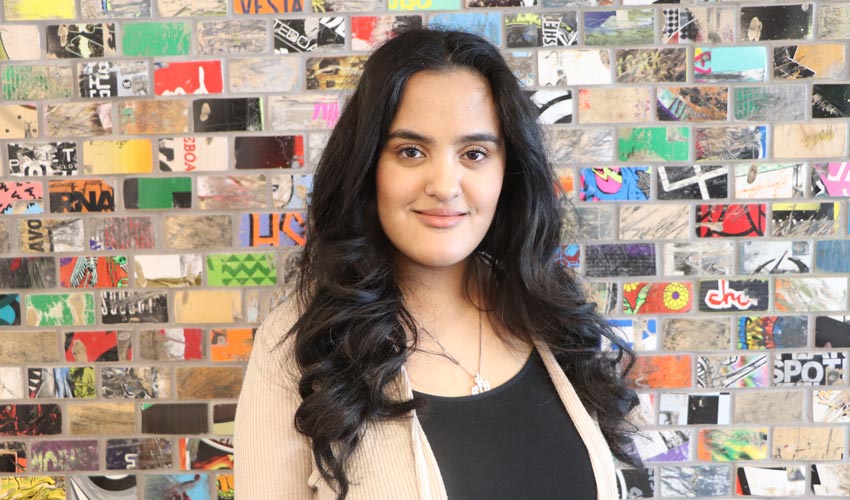 Passionate about advocacy and student engagement, Kainat Javed says the issues she will help students take on are advocating for improved support for mental health and student engagement. After volunteering with both SAMRU and MRU, Kainat thought it was time to use the skills she had developed, spurring her to run for the role of vice-president student life. Javed's goals for her first term include collaborating with Wellness Services to look for opportunities to enhance the student experience and how best Wellness can adapt to student population growth. "I will initiate change within MRU in a way that will be beneficiary to students," Javed says.
Javed is also concerned with student engagement, and would like to see more students take an interest in SAMRU. "Increasing student engagement is not only a priority within SAMRU but should be embedded amongst the University environment, creating a sense of community amongst students." Javed will working to bring new and innovative initiatives to campus that capture the student experience.
Nathan Lawley - Vice-President Academic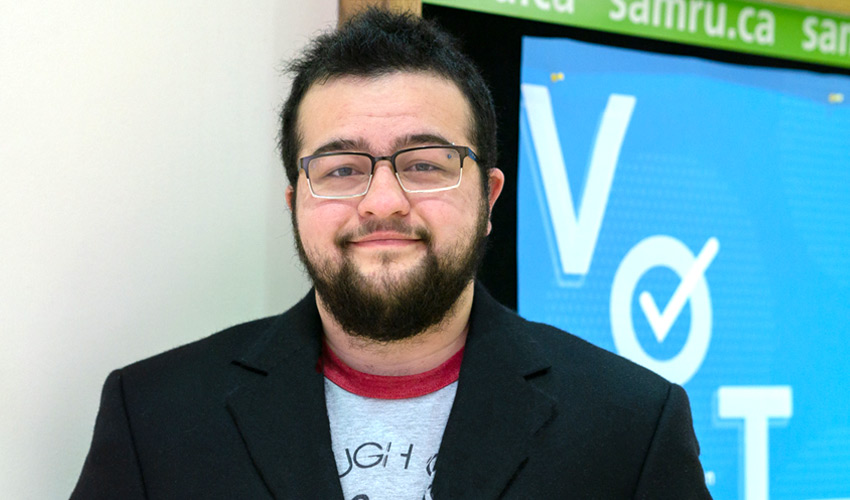 Moving from Assistant Vice-President Academic to VP, Nathan Lawley will focus his efforts on academic accommodations, Indigenizing the University and open educational resources. Majoring inEnglish and minoring in women's and gender studies, Lawley will advocate for improved training and awareness about academic accommodations and the appeal processes in place on campus. "Every student who goes through the process to receive academic accommodations through Accessibility Services needs them to succeed," Lawley says. "Being denied medically approved accommodations is a human rights issue and one denied accommodation is too many."
He will also push the University to offer credit for Indigenous language courses, which will support the delivery of the sixteenth Truth and Reconciliation Commission Call to Action. In addition, he will engage faculty to utilize open educational resources. "We have all been shocked by the cost of our textbooks," Lawley says. "By advocating for and creating more awareness around open educational resources we have the opportunity to make post-secondary education more affordable."
Shayla Breen - President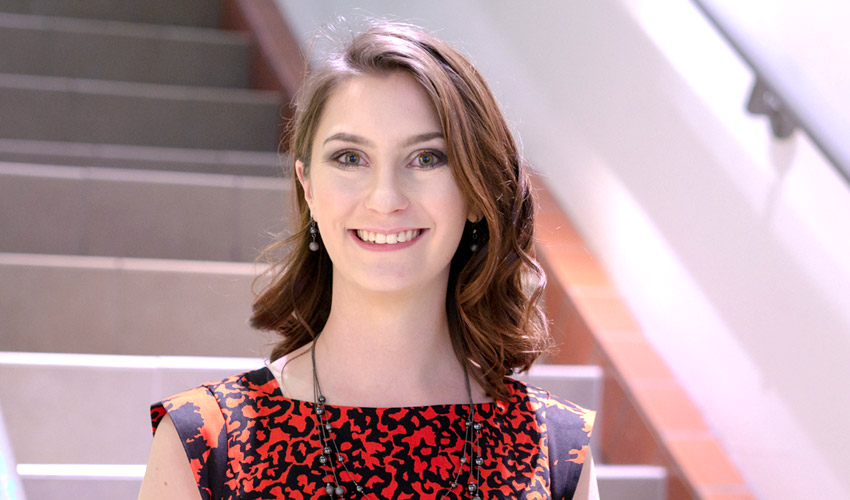 The veteran of the SAMRU executive, Shayla Breen's first term in office was as vice-president student affairs. Breen looks to continue building upon the successes and relationships established in 2018.
"There continue to be challenges that students face every day when attending post-secondary," Breen says,
As president, Breen will work in partnership with student concerns to initiate change and improve the student experience. "The student's voice is strong and important in Alberta, and with a new provincial government and a federal election around the corner, it's important that SAMRU has a strong leader who understands the importance of representation," Breen explains. Her platform will focus on facilitating change, empowering others and building relationships. Breen is working to complete her human resources major with a minor in social innovation.
Find out more about how SAMRU supports student life on campus.
April 24, 2019 — Rob Petrollini
Media request contact information.
Have a story idea? Please fill out this form.