Fish morphology, sustainable energy, studies in breathing and teaching chemistry
Faculty of Science and Technology celebrates student research April 4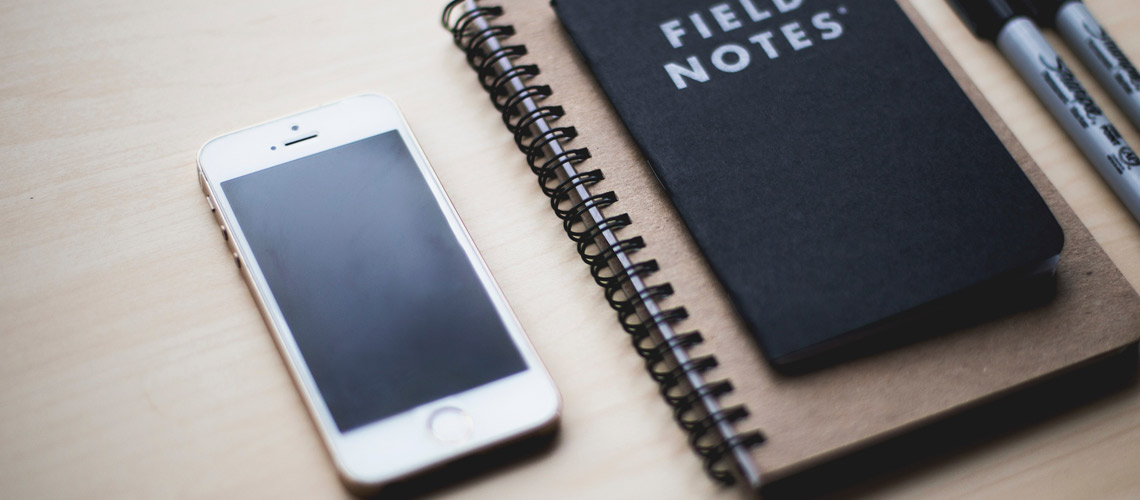 On Wednesday, April 4, undergraduate students from Mount Royal's Faculty of Science and Technology will showcase their research at the fifth-annual Science and Technology Research Day.
The day will give this specific group of students the opportunity to present their findings to an audience and create awareness of the varying types of research that Science and Technology students at the University are undertaking. Scientific discussion will be stimulated, collaboration reinforced and camaraderie built between professors and students in the sciences.
Mount Royal professors, students collaborate: Here's a sample of projects that will be on display at Science and Technology Research Day
Jonathan Mee, PhD and a professor in the Department of Biology, is working on a project about the evolution of morphological (size, shape and structure) differences in brook stickleback ― a small fish found in lakes across Alberta.
"The ultimate goal of my research is to understand, at the fundamental genetic level, how populations and species evolve," explains Mee. Mount Royal student, Carolyn Ly collaborates with Mee with his research.
"The immediate goal of Carolyn's work is to measure the evolved differences among individuals in two brook stickleback populations," explains Mee.
Ly was hired as a Summer Temporary Employment Program (STEP) student in the biology department in summer 2017 and helped to collect fish samples from two lakes in central Alberta. Her work is of significant value to Mee. He says that Ly brings a great deal of independence and problem-solving ability to this project.
Most recently, Ly has been bleaching and staining fish samples in order take photos of and measure their bony structures. Her findings demonstrate that evolution is taking place.
"Some brook stickleback have a pelvic girdle and pelvic spines, some have completely lost these features, and others have a varied mix of girdle and/or spine," say Ly.
Ly is no stranger to Science and Technology Research Day as she presented her work on water conservation efforts in Calgary at the 2017 event.
"I shared my research titled, Committed to Conserving Calgary's Water Supply, which I completed for Melanie Rathburn's Conservation Biology (BIOL 3108) course," says Ly.
"It's grounding and inspiring to see the amount and quality of research that is being done by MRU students, especially since it's clear that a lot of passion and effort goes into the research process, the poster design and the presentation themselves," says Ly.
Ly believes that Research Day is an amazing opportunity for students to share their findings, to connect with their peers, professors and other members of the community, and to learn about other issues that may not be their main area of interest.
---
Katherine Boggs, PhD and a professor in the Department of Geology, studies the metamorphic and structural changes from near the surface to the bottom of the Earth's crust in the Canadian Cordillera and the Grenville Province of the Canadian Shield.
Redwall Fault: Hot Springs Plumbing System for the Southern Rocky Mountain Trench is the title of the project, and MRU student Connor Fornwald is collaborating with Boggs on the investigation.
"Connor started working on this project during the summer of 2016 when he examined the outcrop beside the Radium Hot Spring pool," explains Boggs. Fornwald's involvement continued on to 2017, with greater involvement.
"We expanded Connor's field area to include the outcrops along the Redwall Canyon above Radium Hot Springs," says Boggs. "He collected the rocks and made structural measurements." Additionally, Fornwald opted to make the samples into thin sections and complete their analysis and structural measurements.
Fornwald explains that this research could hold the key to potential sustainable energy.
"Geothermal energy in Canada is a largely unexploited resource with tremendous potential."
"Understanding the geologic controls, distribution and longevity of natural hot springs is a necessity in the exploration of future sustainable energy resources."
Hours of experience are invaluable for geologists and Fornwald has gained many. Boggs references the saying 'he who sees the most rocks wins,' implying that field experience is critical in the geosciences for being able to comprehend the processes that form the earth beneath our feet.
"Connor is gaining skills in navigation, data collection and analysis and petrology (analyzing thin sections under microscopes); which are all skills valuable to this future professional geologist," says Boggs.
As much as Fornwald enjoys field work, he also values Research Day and appreciates the opportunity to share his work with students and faculty outside of his niche.
"The event helps to educate our community on the important scientific problems within each discipline and identify the steps that students are taking to educate themselves about the issues," he says.
Presenting to an audience is the best part of Science & Technology Research day, according to Fornwald.
"Research Day allows students like myself to communicate and educate the Mount Royal community about something that I am so passionate about."
The day also allows Fornwald to take a step back and explain the fundamentals of his research to participants.
"Having typically presented to entirely geoscience-based audiences, Science and Technology Research Day challenges me to explain the core of my research purpose, goals and conclusions."
---
Trevor Day, PhD, specializes in the neural control of breathing. His ongoing research includes respiratory chemosensitivity and respiratory instability during sleep. Day is collaborating with fourth-year Bachelor of Science ― General Science student, Shaelynn Zoubules. The duo continue to demonstrate progress.
"She was part of my team as we trekked to Everest base camp in Nepal, performing a variety of studies on the responses and adaptation to high altitude," says Day.
Specifically, Zoubules worked to collect arterial blood samples from young, healthy participants during the research expedition to Everest Base Camp.
"Trevor Day has been an incredible teacher and mentor to me," says Zoubules.
Zoubules is eager to showcase the team's work at Science and Technology Research Day.
"It feels really good to share the results of something you've worked so hard on," says Zoubules. "It is extremely important because it allows students to gain experience presenting scientific data and provides opportunity for us get feedback from a range of education levels and expertise."
Zoubules' success in collaborating with Day was recently rewarded as she bestowed with a Barbara A. Horwitz and John M. Horowitz Excellence in Undergraduate Research Award, which includes a monetary reward and certificate. Zoubules was the only Canadian awarded out of 30 recipients.
---
Brett McCollum, PhD, is a chemistry professor at MRU whose research focuses on effective uses of technology for teaching and learning, chemistry language learning, open education resources and research partnerships with students. The official name of his research is Developing Communication Confidence and Professional Identity in Chemistry through International Online Collaborative Learning. McCollum is working with MRU student, Darlene Skagen.
Skagen explains that the goal of the research is to develop students' professional identity, communication confidence in chemistry, content mastery and appreciation for chemistry as an international language. In addition to working with McCollum, Skagen is joining forces with a professor from the University of Illinois Springfield.
"This research is the result of a collaboration between Mount Royal University and the University of Illinois Springfield to foster an international learning experience without the cost of study abroad," says McCollum.
"Students were paired up across the universities and met online weekly over video conferencing to complete collaborative learning assignments," says Skagen.
"The project was so successful that it will expand to include Augsburg University, with additional expansion planned for fall 2018."
"McCollum and the Illinois collaborating professor designed and implemented the project, and we all took part in the data analysis portion, after which I took the lead on writing an article," explains Skagen.
Skagen is already an author and active presenter. She has a manuscript published in the Canadian Journal for the Scholarship of Teaching and Learning. Additionally, she has a third manuscript which she has co-authored and submitted to another journal (currently under review).
Furthermore, Skagen has presented her research at the Biennial Conference on Chemistry Education, the conference of the American Chemical Society, the Canadian Society for Chemistry conference and the Symposium on Scholarship of Teaching and Learning.
Skagen will proudly be displaying this research at Research Day and believes it is a great opportunity for participants.
"Research Day is a good opportunity for students to get a taste of presenting research," says Skagen.
"It's a good introduction to the academic world beyond undergraduate course work, and helps to build relationships between students and professors, and between students and their peers in a positive way that encourages collaboration and fosters an environment conducive to learning."
On a personal level, Skagen says, "Presenting my research is an opportunity to build presentation skills and receive feedback on my research. (It) feels good because ultimately it will stimulate conversation, which will lead to more research."
Paul Hoffman, PhD, to keynote
A prominent Canadian geologist will deliver the keynote address for Science and Technology Research Day.
Paul Hoffman, whose Wollaston Medal citation describes as "one of the most inspiring and charismatic geologists of our time," will speak to his support of Snowball Earth, which is the theory that glaciers extended from pole to pole over land and sea for millions of years, shortly before the evolutionary explosion of multicellular animal life.
Hoffman has built an extraordinary career in the field of geology and will no-doubt deliver an inspirational presentation. All are welcome to register to attend this presentation.
Discover Mount Royal's Faculty of Science and Technology.
March 15, 2018 — Rob Petrollini
Media request contact information.
Have a story idea? Please fill out this form.