Science and Technology Students Named Academic All-Canadians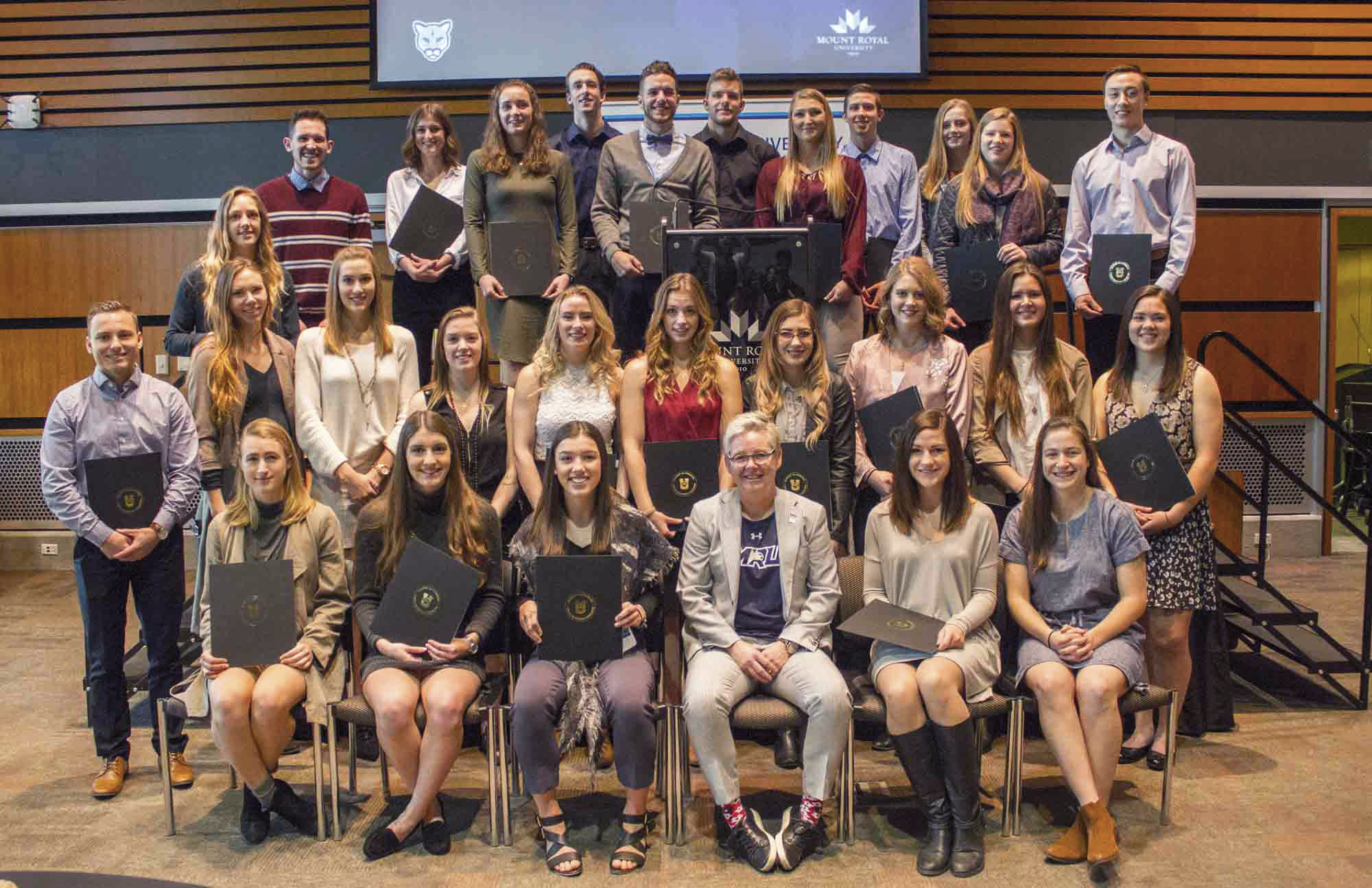 Four student-athletes studying in the Faculty of Science and Technology have been named U SPORTS Academic All-Canadians for the 2016-17 season.
To earn this honour, student-athletes must maintain an average of 80 per cent or better over the previous academic year while competing on a varsity team. In early November, U SPORTS announced that 3,643 student-athletes from coast-to-coast are being recognized as Academic All-Canadians. At MRU, the 80 per cent average is equivalent to 3.70 GPA.
"This award acknowledges the work that student-athletes do in the classroom and brings into focus our first priorities of academics," said Cougars Athletics and Recreation Director Karla Karch. "We are extremely proud of our student-athletes and the time commitment it takes to excel in all areas, including in the classroom, athletics and in the community."
Two Faculty of Science and Technology students have been named an Academic All-Canadians for the second time including women's soccer's Hailey Lafave and women's volleyball's Toni Vandenbrink. Bailey Duncan, women's soccer, and Erin Kehrig, women's basketball, are Academic All-Canadians for the first time in their U SPORTS careers.