Concert season Taylor made for you
October at the Bella features Dave Kelly Live, They Might Be Giants, Jill Barber and more
It's a busy October for the Taylor Centre for the Performing Arts at Mount Royal University, with six outstanding acts set to take the stage this month alone. As the Bella Concert Hall is specifically tuned for each artist, performers are set to have never sounded better. Arguably the auditory crown jewel of Calgary, the Bella generates a warm, resonant sound, enveloping everyone in the theatre and making for long-lasting memories.
"The intimate environment of the Bella, no matter how big or small the performance, is unquestionable," says Phil Cimolai, manager of Theatre and Performance Services. "The Bella is a world-class stage with pristine aesthetics and bar-none acoustics."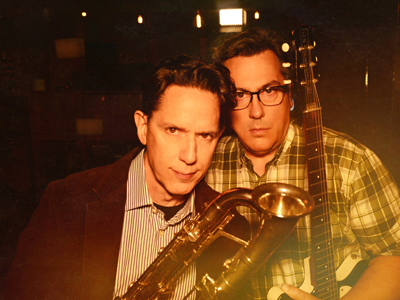 They Might Be Giants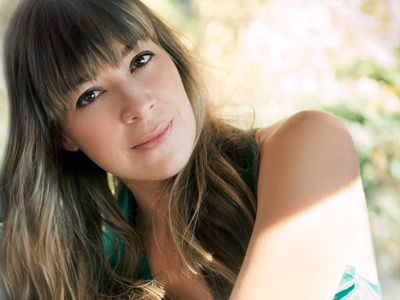 Jill Barber
Headliners for the month include They Might Be Giants, legendary alt-rockers from Brooklyn known for their witty lyrics and spur-of-the-moment improvisations. Also appearing will be singer-songwriter (and Canadian) Jill Barber and her unmistakable, sweet and earthy voice. Her recent album Metaphora has received high praise from many, including Exclaim!. With a bit more pop in its beats than usual, Barber says she is looking forward to performing new material as well as old favourites and more intimate numbers at the Bella.
"The show is incredibly dynamic... there is a lot of energy and punch," Barber says, anticipating creating a connection with those attending.
"I always encourage my audience to laugh, cry, sing and dance along as much or as little as they like. The experience of live music is really unique to each person ... but I love the idea that at the same time, we are all having a shared experience. There's an exchange of energy that takes place at every live show where people gather to hear music. It's a beautiful thing."
Also appearing in October are the whimsical Jonathan Richman, the powerful Luminous Voices Music Society, the unforgettable Canadian Guitar Quartet and Conservatory Academy alumni instructors Gwen Hoebig (violin) and David Moroz (piano).
Fans of the super-popular band STARS are excited to see them return to Calgary on Nov. 27, and the endearing and original Joel Plaskett will appear with his father, Bill, his earliest musical influence on Dec. 7.
Join Dave Kelly Live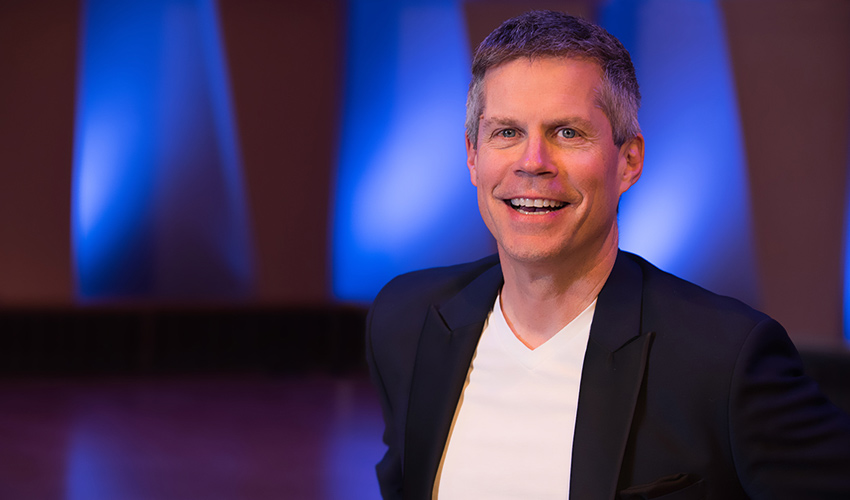 The versatile Bella's stage is not just all about music. The popular Dave Kelly Live has relocated to the Mount Royal campus this year, with five appearances scheduled between Oct. 17 and June 12. Subscriptions are available to save 15 per cent off of every show.
The host himself describes his variety show as "a fun, funny and entertaining night with some of the best Calgary and Canada has to offer." Each night of the Dave Kelly season will present an imaginative line-up of guests, with the premiere evening featuring a favourite band of Kelly's ― Calgary's own Reuben and The Dark.
Kelly says, "I first heard Reuben and The Dark play at an outdoor concert and even with the wind, traffic and passing airplanes, I was blown away by the haunting, beautiful sound. And I thought, 'I want to hear Reuben indoors in a room that's acoustically perfect.' And now we get to hear him on our inaugural show at the Bella. Perfect."
Proud of his home of Calgary, Kelly believes the city deserves to be celebrated, which is how he came up with the concept for Dave Kelly Live.
"Calgarians are often reminded of 'the big centres' to the east and west. But we at Dave Kelly Live believe what is truly great, funny, memorable and human about our city is happening right here in our city. So people leave our show happy, entertained, and really, really proud.
The technical expertise backing the Bella makes it a great fit for the Kelly's variety show-style spectacle, Kelly says. "I can't wait to bring the heart and soul of Dave Kelly Live into the technically awesome and beautifully artistic home that is the Bella."
More about the 2018/19 Taylor Centre Concert Season
There are many valuable partnerships supporting the Taylor Centre's newest concert season, including those with Timbre Concerts, Springboard Performance, StoryBook Theatre Society, Live Nation, Fish Creek Concerts and Tooth Blackner Presents.
"Our 2018/19 presentation season is our most exciting yet, bringing a wildly diverse set of offerings from music, dance and theatre disciplines," Cimolai says. "It's the collaboration and support of these partners that makes a season like this possible and we couldn't be happier about it."
The production team is also happy to be including "hidden gem" campus venues this year such as the TransAlta Pavilion, Wright Theatre and Leacock Theatre.
"We're looking forward to seeing everyone here to celebrate great art and culture on our campus and in our home city, Calgary," Cimolai says.

Immerse yourself in the sights and sounds of the 2018/19 Taylor Centre Concert Season.
Oct. 2, 2018 ― Michelle Bodnar
Media request contact information.
Have a story idea? Please fill out this form.