Valedictorians Erin Delamont and Susan Dolcecore are leaving behind a lasting memory of outstanding academic achievements and strong community involvement.
Mount Royal University's Convocation is June 3. If you can't join us in person watch our live coverage - you'll find a link the streaming video on our homepage June 3.
Erin Delamont
Erin Delamont came to Mount Royal University as a supporting character but leaves a strong leader.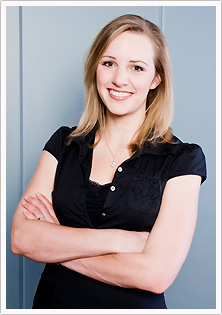 "Mount Royal sparked something in me," says the Bachelor of Business Administration graduate, who played numerous leadership roles at Mount Royal and ultimately served as Vice President Academic of the Mount Royal Students' Association (SAMRU). In 2009, she received Mount Royal's Outstanding Future Alumni Award.
Delamont admits she came to Mount Royal because "going to school was something that you're supposed to do." But, encouraged by strong feedback from her professors, she began to believe in the potential of her education.
One such source of inspiration came from one of her former professors - the current mayor of Calgary, Naheed Nenshi. Delamont recalls asking Nenshi for a reference during her second year.
"In the reference letter, he was very complimentary, saying that 'the program was different because I was in it.' I thought, 'Wow; he thinks that of me.'"
Nenshi also encouraged Delamont to aim higher and to run for student council.
She's glad she listened. "Being Vice President Academic gave me a lot of experience - I was on 40 committees.
And it gave me a unique perspective on Mount Royal," Delamont says.
One of her proudest moments as SAMRU's VP Academic was leading the Co-Curricular Record initiative, which is currently in the implementation stage.
"This was a project I was really passionate about," says Delamont. "A co-curricular record is like an academic transcript, but for extracurricular activities. It is a great way to encourage students to participate on campus … and you can use it with a resume or scholarship application."
After Convocation, Delamont and her husband will move to Edmonton, where she'll start a communications job with a management consultant firm and continue to volunteer.
"With what I've accomplished, and as a Valedictorian, I know there are high expectations of me," says Delamont, who is feeling emotional about Convocation. "But the person I've become has been a gradual process over time - just like it will be a process to live up to the expectations I've set based on my time at Mount Royal."
- Anika Van Wyk, May 26, 2011
---
For Susan Dolcecore, the journey down her educational path got off to a slow start - until she discovered Justice Studies.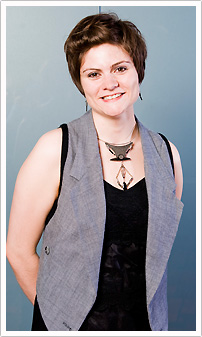 Looking back to when she first started her Bachelor of Arts - Criminal Justice, Dolcecore sees a completely different person.
Graduating as an honours student, she admits there was a time when she didn't enjoy school.
"When I started at Mount Royal I wasn't very excited," says Dolcecore. "But learning about the stories and success of my professors really ignited a passion for academia in me. Discovering a passion for criminal justice helped me strive in all of my classes."
Doug King, associate professor in the Department of Justice Studies, describes Dolcecore as an exceptional young woman and feels she is an ideal role model for many students.
"She's living proof that, if you get involved and find your passion and what you love, you can do marvellous things," says King.
Dolcecore's enthusiasm for Justice Studies was the spark that focused her path. Dolcecore has made the Dean's List each of the last three years and was directly involved in putting Mount Royal's Criminal Justice Society on the map in the professional world.
As the Society's Special Events Coordinator, Dolcecore recently organized a career fair, which brought more than 20 organizations in the Justice Studies field to Mount Royal.
"It was very exciting for me to be able to talk to directors of organizations that you don't typically get to meet. We had so many messages from organizations saying it was a great event."
It is also no surprise that, through her dedication and strong work ethic, Dolcecore has been working with Wood's Homes (a social service agency) since her second year at Mount Royal.
She currently works full-time as Youth and Family Counsellor with Wood's Homes and McMan Youth, Family and Community Services Association.
She also hopes that future students will learn from her experience. "I hope that new students take every opportunity to try everything - there's so much available. By trying new things, you find what you're passionate about."
- Angela Sengaus, May 26, 2011