New program helps military veterans launch businesses
Canadian Legacy Project partners with Mount Royal, Servus Credit Union to offer Veteran Business Boot Camp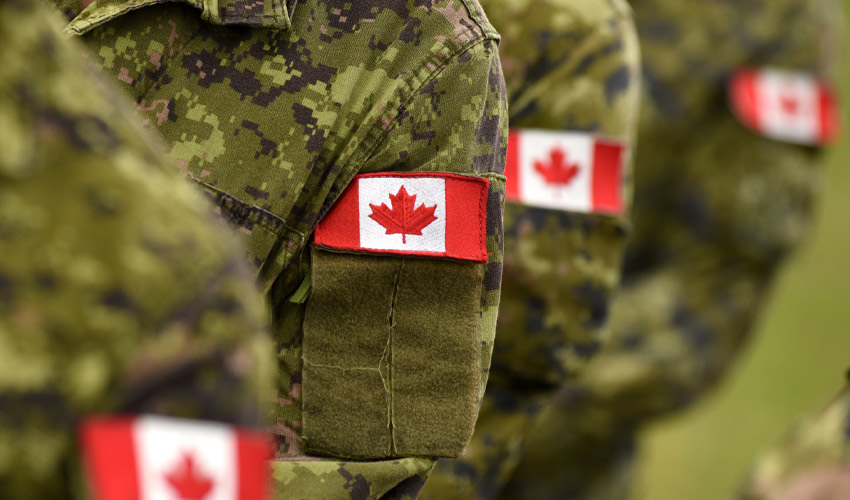 It takes discipline, motivation and teamwork to be a member of the Canadian military. The Canadian Legacy Project's Veteran Business Boot Camp Entrepreneurship Certificate supports veterans as they harness those qualities to launch their own enterprises.
The new five-day program is fully sponsored by the Canadian Legacy Project (CLP), a registered charity dedicated to supporting and advocating for veterans as they transition to civilian life. That means veterans can take the Boot Camp at Mount Royal's Faculty of Continuing Education and Extension this June for free.
"There are a lot of programs out there supporting our vets in regards to getting a job, preparing a resume and interview skills, but there wasn't really anything there for those that wanted to start their own business," CLP president Dave Howard says, who is an entrepreneur himself. "We were continually reached out to by veterans asking, 'I want to start a business. I'm looking for some financing on it, some ideas on how to do it.' "
CLP partnered with Mount Royal to tailor its existing Entrepreneurship Certificate to maximize veterans' existing strengths as skills developed in the military are very applicable to the business world. Each day of the intense program concentrates on one area, from planning to marketing to managing a business.
"We're going to show them how their skills can transfer to business ownership. We're opening the doors to other opportunities and a new future," lead instructor Judy McMillan-Evans, M.Ed., says. "And of course, part of the Canadian Legacy Project is the hope that these veteran entrepreneurs will create opportunities for other veterans because they understand each other."
Setting veterans up for success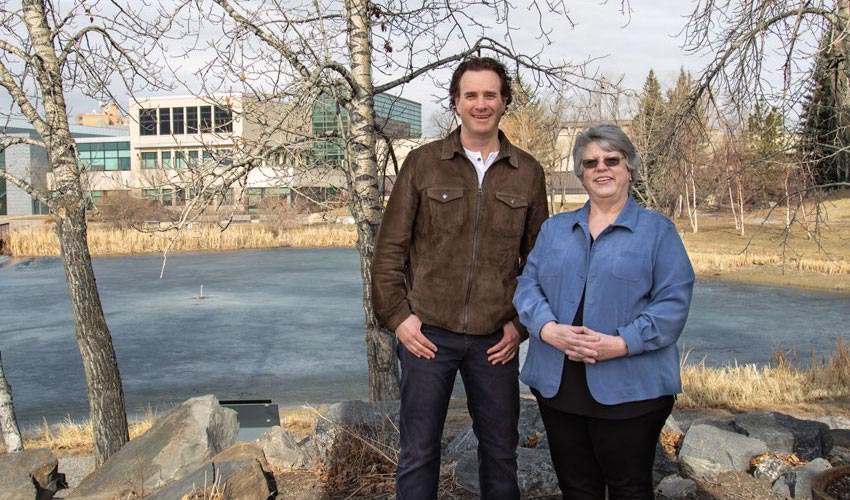 Graduates of the Boot Camp will have sketched out a business model canvas, creating a plan for success. A full 80 per cent of businesses that launch in Canada fail in the first three years, McMillan-Evans pointed out. But 80 per cent of businesses that start up never do a plan, she added. They haven't done market research, gotten a handle on the financial resources they'll need, what costs will be or how the business is going to function once it's up and running.
"When you put all of that together, what is the hope of success? What we're doing is exposing the veterans to the skills and resources and the approximate 10,000 decisions that have to be made before they unlock the doors," McMillan-Evans said. "Each day is intense. Each day is fast-moving. But really, business is common sense when you understand how it functions."
The first cohort of up to 24 students starts Boot Camp at Mount Royal on June 24. And there are plans to expand the program to serve veterans across Canada, Howard said, with a goal of taking the Boot Camp "to the next level."
"Mount Royal has already shown, through their (Military Memorial) Bursary Program, that they care about those that have served," Howard said. "They're altering it (the program) for our vets. Right here at Mount Royal is a program and dedicated team willing to work with veterans and willing to work with the idea (of them) creating their own businesses."
The Canadian Legacy project recently donated $143,000 to fully endow the Pilot Officer Douglas Spencer Aitken Military Memorial Bursary at Mount Royal. This donation will ensure that this bursary will be fully funded in perpetuity. The Military Memorial Bursaries honour the sacrifice made by the fallen members of the Mount Royal family, while furthering the dreams of 29 Mount Royal students, every year, in perpetuity.
Microloans provide maximum benefit
The Boot Camp is for veterans who have an established idea for a business, Howard stressed. Candidates should be ready to take the steps to make their dream a reality, but need some help with the tools to get their business off the ground. Graduates of the Boot Camp can apply to Servus Credit Union for up to $25,000 in microloans for their new enterprise.
"The microloans are a bonus, and an extra step. When we created the program, the idea was to help our vets create businesses. But we found out a lot of these businesses are going to need financial support. And it's difficult for a lot of them," Howard says.
Marlene Mullinger, branch manager of the Inglewood Servus Credit Union location, says the program fits in with Servus's goal of shaping the financial fitness of its members through sound financial advice and secure, competitive products and services. "The Inglewood branch of Servus Credit Union is proud to support the Canadian Legacy Project's Entrepreneur program, designed to help veterans develop skills and identify resources to become business owners," Mullinger says. "We're honoured to have the opportunity to make a positive difference in the financial affairs of the men and women who have served our country."
Building blocks of success
The program is designed to build plans from inception through marketing to business operations to finances to refining and presentation. Realistically working through issues before launching a business is a crucial building block of becoming a successful entrepreneur, McMillan-Evans says.
"There's a saying in the game of business: you are going to pay the tuition no matter how you learn the lesson," McMillan-Evans says. "If you learn it in the trenches, it's going to be far more expensive than if you learn it here with a group of people who have collective viewpoints."
As an instructor with 27 years under her belt, she has had more than one student come to her at the end of the first class to say, "Is it too late to declare bankruptcy? I realize I haven't opened the doors yet, but my idea sucks." McMillan-Evans says learning that your business isn't viable is "a gift."
"So many business ideas are based on emotion and frankly, in the game of business, there is no room for emotion. It's all logic and process. What we are trying to do is help the entrepreneur shift their mindset to logic. Let go of the idea ... look at it from the outside. That's going to be the difference between making it and breaking it."
Visit mru.ca/VeteranBusiness to learn more about the Canadian Legacy Project's Veteran Business Boot Camp Entrepreneurship Certificate.
April 29, 2019 — Ruth Myles
Media request contact information.
Have a story idea? Please fill out this form.