Supporting our guests from Fort McMurray: temporary housing now full
The temporary housing spaces at Mount Royal University are now filled.

For information please visit www.calgary.ca. The location of the next reception centre will also be located at this site.
The location of the MRU reception centre is on the map below.
All guests are also asked to register with the Red Cross regardless of whether or not accommodation is required (1.888.350.6070).
For further information please visit the Government of Alberta's website.
David Docherty, MRU president, said the raging wildfires that have forced the evacuation is heart-wrenching. More than 88,000 people have been evacuated from the area so far.
"I think I speak for the entire Mount Royal University community when I say our hearts are with those impacted by the blaze," he said. "We are glad to be able to help out during this very difficult time.
As we try to make our guests' stay as comfortable as possible, services are being provided and a number of activities have been scheduled. Check the Fort McMurray Guest Information Blog regularly at mru.ca/guests.
Map to Mount Royal Reception Centre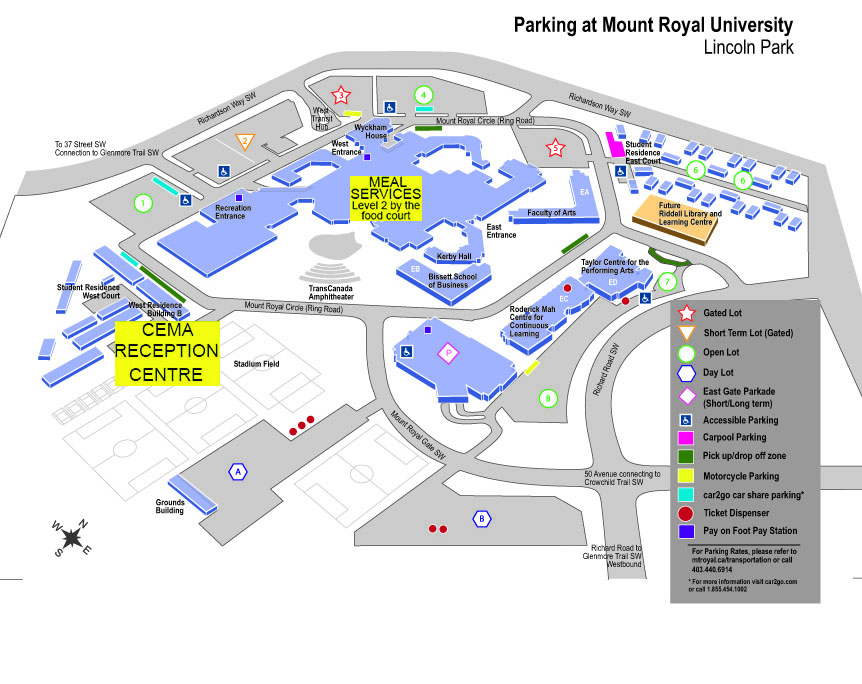 How can I help?The Red Cross is currently accepting financial donations. You can help by visiting redcross.ca, by calling 1.800.418.1111, and by texting REDCROSS to 30333 to make a $5 donation. According to the CEMA website, The Canadian Red Cross is the preferred method for citizens to contribute monetary donations; you can also visit YMMFire.ca for information on how to donate supplies or volunteer your time to assist those in need.