Supporting youth mental health a crucial skill
Graduates of Mount Royal's Children's Mental Health Extension Certificate have the practical knowledge and skills to positively impact a child experiencing mental-health issues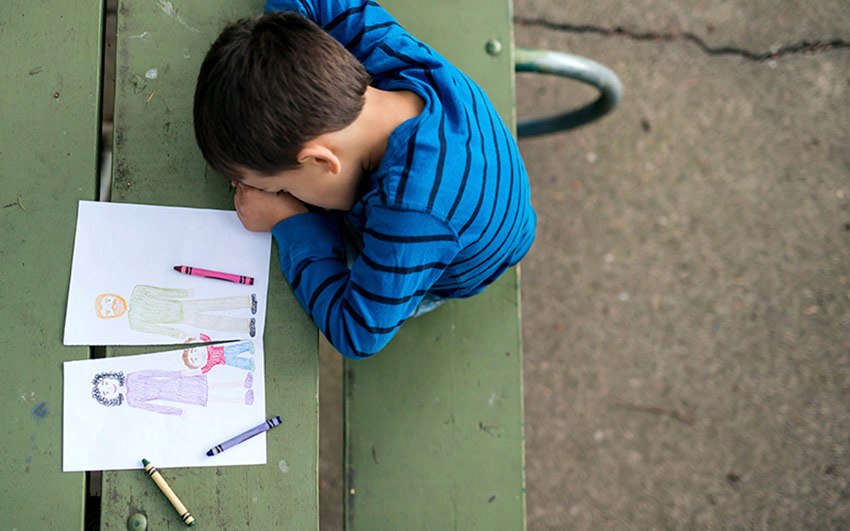 With an estimated 10 to 20 per cent of Canadian youth struggling with a mental illness or disorder, early intervention is key to identifying those issues and providing much-needed support.
The Children's Mental Health Extension Certificate at Mount Royal University provides an overview of the field, but also practical knowledge and skills, says instructor Emma Climie.
"This program gives you a lot of information that you can use now, as opposed to a theoretical approach. It's much more hands-on," says Climie, a registered psychologist who is also a doctoral candidate. "Recognizing issues and providing support before they become more serious is crucial."
The nine required online courses range from Mental Health I, II and III to Child and Youth Resiliency. Some courses transfer to the Bachelor of Child Studies and/or the Social Work Diploma. (See "Benefits" on the website for more information.) Participants typically work with children in a classroom environment, or in frontline positions, Climie says.
"They gain an understanding of not just that child, but how that child fits into their world and the community and society at large. No matter how or where they encounter a child, they have the knowledge to positively impact that child."
The certificate covers a range of topics, from disorders to treatment to legal and ethical implications of working with children and youth. Those taking the classes often work in classrooms, out-of-school care and daycares, as well as frontline workers.
"With the prevalence of mental-health issues, every classroom has kids with mental-health concerns. And it's not just learning any more. The reason Johnny is not learning math is that he has anxiety, or Suzie has trouble getting along with her peers because she has a challenging background," Climie says. "And we're understanding that kid can experience mental-health problems with traumatic backgrounds. Take the flooding in Calgary or the fires up north. There are always things happening and we need to provide support to affected children."
Visit mru.ca/ChildrensHealthto learn more about Mount Royal's Children's Mental Health Extension Certificate.
Dec. 20, 2017 — Ruth Myles
Media request contact information.
Have a story idea? Please fill out this form.