Free concert series brings comfort and community
Winter Solace highlights power of music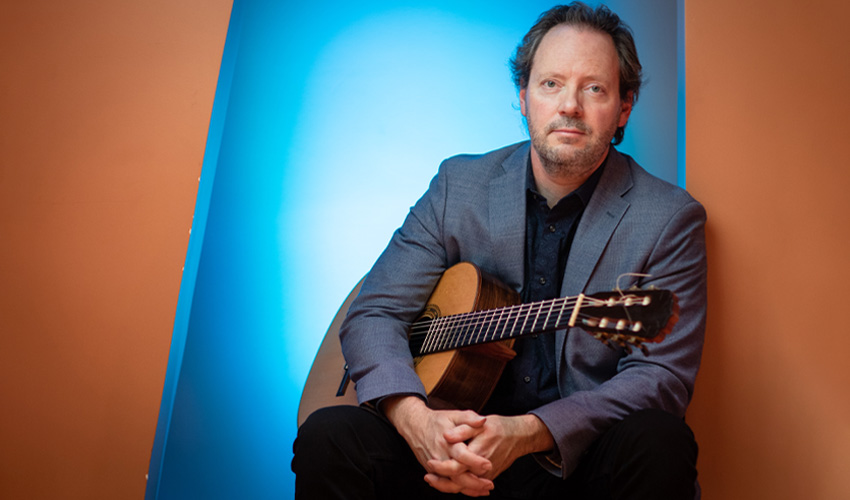 Brad Mahon, dean, Faculty of Continuing Education.
---
A free virtual concert series is sharing the uplifting power of music to combat the winter doldrums that are heavier this year with the added load of the pandemic.
While Winter Solace brings comfort and community to hospital and long-term care patients, their families and health-care workers via live-streamed performances, it is open to everyone. Since its launch in December, the series has highlighted a wide array of talent, offering online concerts from violinists to percussionists, pianists to cellists.
"While we've all experienced some degree of isolation due to pandemic restrictions, for people staying in care facilities, this isolation can be much greater. The series is all about bringing some solace to their world via music," says Brad Mahon, an award-winning classical guitarist and dean of the Faculty of Continuing Education and Extension at Mount Royal University. "The isolation many have experienced due to COVID-19 restrictions has heightened the urgency to address mental health. We have to help each other through this."
The series is a combined effort from the Instrumental Society of Calgary, Alberta Health Services and the Asylum for Art, with support from the Calgary Foundation. The Instrumental Society of Calgary provides the talent, Alberta Health Services provides the audience and patient access, and the Asylum for Art provides the venue to live stream the performances. Some of the performers also have a Mount Royal connection as instructors with the Conservatory, including multi-instrumentalist, composer and music director Darren Young, and percussionist Nia Devetzis.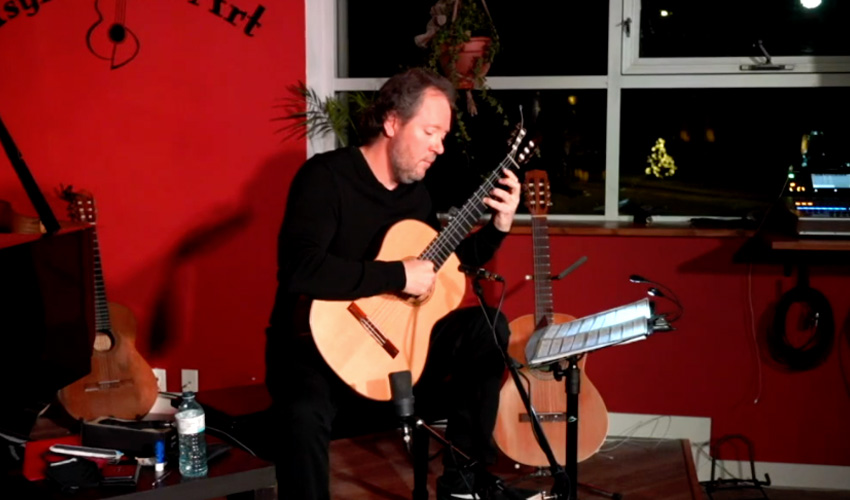 Brad Mahon performs as part of the Winter Solace concert series, designed to build community and offer comfort to hospital and long-term care patients, their families and health-care workers.
---
Mahon, who is on the Board of the Instrumental Society of Calgary, performed in early December. While he says playing on a live stream was decidedly different — "The audience's energy is always inspiring and infectious. Not having them there in person took some getting used to. That said, I have played at some pretty low-attended events in my career," he jokes — what hasn't changed is the ability of music to bring people together.
"Art is powerful. The discipline of music therapy has proven the natural healing abilities of music. As well, these performances, while virtual, are meant to bring us all together. Building community is so important during this time," Mahon stresses.
Upcoming shows include cellist Morag Northey on Jan. 24 and Calgary hip-hop artist Lyrique on Jan. 31. Past performances can also be viewed on the Winter Solace website.
Jan. 12, 2021 — Ruth Myles
Media request contact information.
Have a story idea? Please fill out this form.