Inquiry, discovery and impact
2021 Research Recognition Award winners announced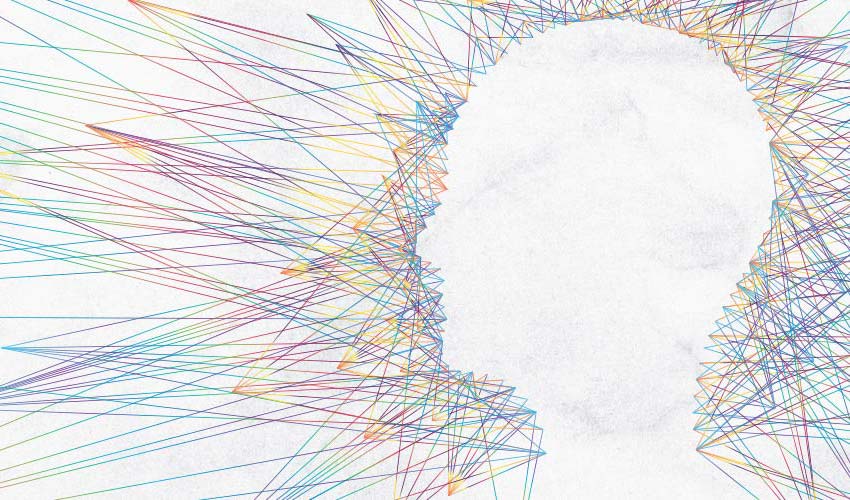 Research at Mount Royal is leading towards change ― for the better.
---
Each year, Mount Royal celebrates faculty members who have made a notable contribution to the foundation of inquiry in their academic and professional fields. During Research and Scholarship Days, the Research Recognition Awards are presented to those who have made a significant impact in mobilizing the knowledge base of their chosen research area, with work reaching beyond the academic world to help advance and strengthen communities, and improve countless lives.
"MRU continues to enhance and expand our research and scholarly activities," says Dr. Michael Quinn, vice-provost and associate vice-president, Academic. "These awards recognize the outstanding contributions of MRU faculty across a range of categories. The work of this year's recipients highlights the impactful activities of MRU faculty in advancing undergraduate research and meaningful, applied scholarship that truly makes the world a better place."
Faculty members are nominated by their peers and students, making their recognition emblematic of their positive influence and changemaking abilities. The 2021 recipients of Mount Royal's Research Recognition Awards are:
Knowledge Mobilization Award — Felix Nwaishi, PhD
Recognizes a researcher/scholar's innovative and sustained efforts to extend their original research/scholarly contributions to diverse audiences. This should include sustained knowledge mobilization activities targeting quality academic journals and/or external audiences, including practitioners and policy-makers.
Research and Scholarship Excellence Award ―  Robert Boschman, PhD
Demonstrates a sustained program of research/scholarship with original and innovative contributions to their field of knowledge

Demonstrates an impact on the work of other researchers/scholars, professionals, or community

Demonstrates an impact and/or leadership in research/scholarship in a given area, as recognized by peers at multiple levels
Community Engagement Award — Susan Jacoby, CNM, RM
Commends a researcher/scholar who has created meaningful research/scholarship partnerships with an external community (e.g., issues-driven community or geographically-defined community, among others) with the goal of making effective and sustainable change

Demonstrates significant engagement with the community partner, from problem definition through to knowledge integration/mobilization (influencing and changing social perspectives).

Highlights research/scholarship that addresses issues facing our communities
Emerging Scholar Award ― Andria Dawson, PhD
Focuses on research/scholarship that demonstrates impact and originality by producing new knowledge in their discipline/field
Undergraduate Research Supervision Award — Yaw Asante, PhD
Celebrates a meaningful and sustained commitment to enriching students' experience at MRU by providing mentorship, training and opportunities to participate in and disseminate original research/scholarship

Demonstrates an impact of supervision on student research and scholarship

Identifies a substantial contribution to the growth and development of MRU students' research/scholarship competencies
Student research award winners
Student awards are also presented during the annual Research and Scholarship Days. The chosen recipients represent excellence across the full breadth of academic activity, presenting work that at an exceptionally high level and exemplifying Mount Royal's strong commitment to teaching and learning.
"It is exciting to see the diverse research questions students are exploring at MRU and to hear how this work has enriched their time as a student and prepared them for the next steps in their careers. I am very impressed with the high calibre of the work we have seen," says Meagan Bowler, dean, University Library.
2021 Research and Scholarship Days university-wide event winners
Mackenzie Carr — Faculty of Arts
"An exacerbation of inequality: Understanding the risks for mental health, substance use, and domestic violence during COVID-19"
Léo Champagne — Faculty of Science and Technology
"Petrogenesis of a molybdenite-bearing paleoproterozoic pegmatite, Karrat Group, West Greenland: Implications for Cu-Zn mineralization"
Mabel Au, Janaya Callejon, Maddison Drader, Amanda Paterson, and Makayla Skrlac — Faculty of Health, Community, and Education
"Should I catch the 10pm sleep train? Patterns of alertness in early-adulthoood cis-gender females' sleep hygiene practices"
Karlin English-Schneider — Faculty of Business and Communication Studies
"The underrepresentation of female top executives in professional sports: The barriers and how they have been overcome by few"
2021 Runners-up
Michaela Chronik and Jessica McEwen — Faculty of Heath, Community, and Education
"Closure of ice sports' impact on mental well being: A Study on Calgarians across age groups"
Harsimran Jandu — Faculty of Business and Communication Studies
"Examining the perceived impact of Punjabi music on the youth of the Punjabi community"
Leah Lussier, Daniel Major, Lindsay Leahul, Jhoseling Garcia, Susan Ross Hamilton and Jeella Acedo — Faculty of Science and Technology
"Genome mining and isolation of bacteria-derived antimicrobials"
Nabeeha Maysun — Faculty of Arts (tied)
"How COVID-19 has impacted low income families"
Aymie Haslam, Elliot Ryland, and Diamond Reid — Faculty of Arts (tied)
"Recovery of the rich and robotic"
Bissett Honours Award
The Bissett Honours Award is awarded annually to one or two Bachelor of Business Administration (BBA) honours students who have demonstrated excellence and commitment while completing their honours thesis. The award celebrates undergraduate research and scholarship and recognizes the outstanding scholarly achievements of the BBA Honours students.
Winner: Katrina Mertens, Bachelor of Business Administration — Finance (Honours), financial analysis concentration, innovation and entrepreneurship minor
"Taking Exoskeletons to Market: A Case Study of the Commercialization Process"
Honourable Mention: Liam Hibbert, Bachelor of Business Administration — General Management (Honours), finance and economics minor
"How Do Changes in the Business Cycle Affect Employee Productivity?"
Watch the 2020 Research Recognition Award winners present their research.
April 16, 2021 — Michelle Bodnar
Media request contact information.
Have a story idea? Please fill out this form.