Leading Through COVID-19 and Beyond created for Alberta business owners, managers
Online event features panel of experts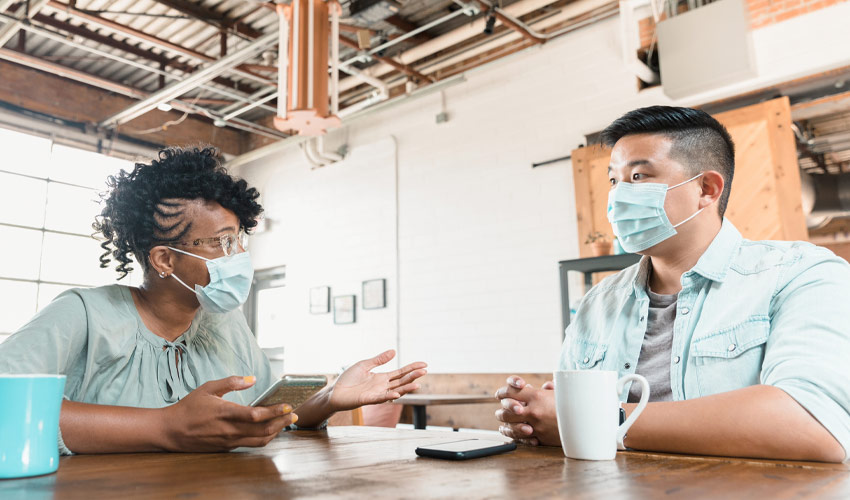 Business owners and managers in Alberta can get practical information in the upcoming online event Leading Through COVID-19 and Beyond, taking place Thursday, May 6.
---
From declining revenue to managing a remote work culture, businesses are dealing with disruptions on every front due to the COVID-19 pandemic. An upcoming free, online panel discussion focuses on the economic, legal and human impacts of managing small- and medium-sized business in Alberta during the pandemic and afterward.
Leading Through COVID-19 and Beyond, presented by the Faculty of Continuing Education at Mount Royal University, features ATB Financial's Todd Hirsch (also an MRU honorary degree recipient), Steve Eichler of Field Law and leadership expert Steven Armstrong. The panel on Thursday, May 6 will provide a wide-ranging overview of the challenges and opportunities facing leaders.
"I'd like attendees to rethink some of the economic 'truths' that we've all taken for granted, and how in a post-COVID economy, many of the old ways of thinking about Alberta's economy won't hold true," says Hirsch, ATB Financial's vice-president and chief economist. That shift also brings about opportunities, such as strengthening communities. "The 'caring economy' is one of four distinct layers to the overall economy, but it's been under-appreciated and under-recognized. Our networks of family, friends, volunteers, social organizations, altruism, faith communities — all of these proved to be essential during COVID. I think we have an opportunity to bolster the caring economy in a post-COVID world."
Business practices and models that worked in the past don't always function in uncharted territory like we are in now, he says. There's the need to be prepared for what might be coming, while at the same time being ready to ditch the original plan and pivot when the landscape shifts yet again. Having foundational knowledge, however, allows that decision to pivot to be an informed one, says Eichler, a partner and executive committee member with Field Law. He will be speaking on practicalities of law related to COVID-19.
"While many questions from the start of the pandemic are still relevant — masks, social distancing, the right to refuse work — we are now in a time of vaccinations," Eichler says. "Gaining an understanding of the legal history of some of the big issues and mandatory measures can be helpful in navigating this phase of the pandemic and formulating policies to address new workplace issues that arise."
Leading a team — whether it's two or 25 — can be arduous when the goalposts are not only shifting, but carried off the playing field altogether, Armstrong says.
"The world has changed in ways that we can hardly imagine. So how can leaders stay nimble and strategic to be able to respond to issues that will come up?" says Armstrong, who has decades of experience leading emergency management and recovery efforts. "Those who have built healthy organizations will survive and have the potential to thrive. But only if their teams stay focused on factors such as core values, and rights and responsibilities."
Dean of Mount Royal's Faculty of Continuing Education, Dr. Brad Mahon, PhD, says Leading Through COVID-19 and Beyond is an example of one of the silver linings of the pandemic: seeing people coming together for the benefit of the greater community.
"The past year has been challenging for everyone on many different fronts. We're proud to support bringing relevant material to the business community through this engaging event," Mahon says. "These expert panelists have a wealth of knowledge that they are generously sharing with the community. I am looking forward to hearing their practical advice."
Visit mru.ca/LeadingThroughCOVID to learn more about Leading Through COVID-19 and Beyond and to register for this free event.
April 20, 2021 — Ruth Myles
Media request contact information.
Have a story idea? Please fill out this form.