RBC Foundation supports continuation of two growth and innovation programs
Institute for Innovation and Entrepreneurship to receive $525,000 over three years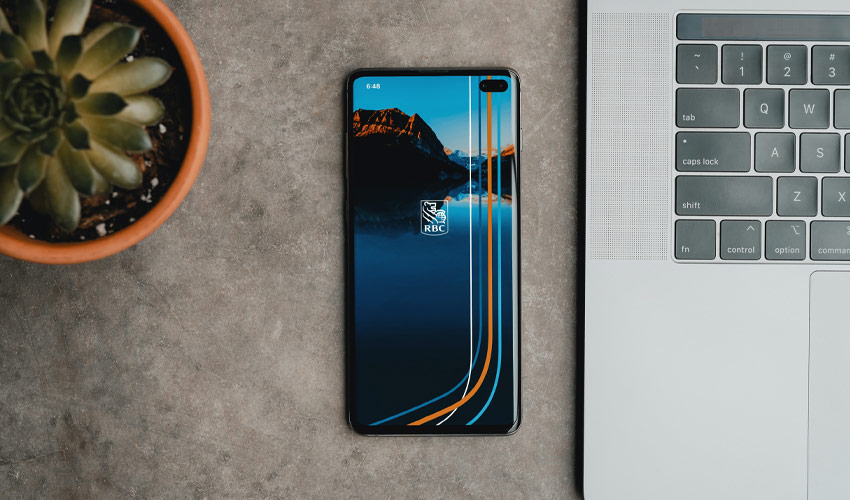 With RBC's help, the Institute for Innovation and Entrepreneurship is able to expand and develop the concept of work-integrated learning beyond its initial parameters.
---
In support of work-integrated learning opportunities for students, Mount Royal University's Institute for Innovation and Entrepreneurship was recently the recipient of a generous gift of $525,000 from the Royal Bank of Canada (RBC) Foundation. The donation will be broken down into $175,000 per year over three years, with the grant to be divided over two programs.
"The RBC Foundation has enabled MRU students to go beyond learning skills and actually develop an entrepreneurial and innovative mindset that will have a meaningful impact on the organizations that our graduates create or join," says Ray DePaul, the Institute's director.
The first program is the IIE's highly respected LaunchPad program, which provides students with the transformational entrepreneurial experience of turning an idea into a business. The second will go to the Innovation Sprint program, a newer Institute offering that RBC initially supported in 2020/21. The Innovation Sprint provides students from diverse academic backgrounds with experience innovating with local businesses and community members. Both programs provide structured innovation programming and mentorship, and facilitate relationships between students and business and community leaders to equip them with personal skills and tangible tools relevant to the future of work.
The partnership with the RBC Foundation has been ongoing for more than a decade, says DePaul, and their backing has been fundamental.
"RBC's initial gift over 10 years ago was foundational in making MRU a leader in innovation and entrepreneurship education. We are thrilled and grateful that RBC will help us continue to build on this legacy and graduate the high-impact talent that our province and country need," he says.
"Supporting these unique growth and innovation programs reflects our commitment to help the youth of today put their best foot forward as they step into the workplace of the future," says Jeff Boyd, RBC's regional president, Alberta and Territories. "It's exciting that these programs will create work-integrated learning opportunities and offer skills development and jobs, all toward helping young people build a stronger future for themselves and a more prosperous Canada for all."
The initial RBC Foundation gift helped jump-start the LaunchPad program, which has continuously grown in breadth, depth and impact since then.
LaunchPad provides support to take off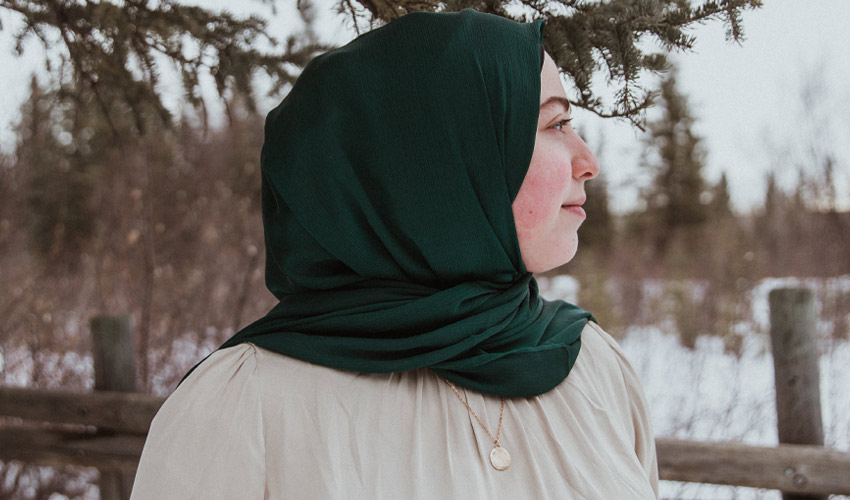 Psychology major Dina Ibrahim is growing her hijab business, HYAT. CO, with the help of the LaunchPad program.
---
Dina Ibrahim, a psychology major with a double minor in business and innovation and entrepreneurship, had already been working on establishing her business, called HYAT CO., when she joined up with LaunchPad. HYAT CO. specializes in providing beautiful and affordable hijabs for women of all types and that fit all preferences. While in the program Ibrahim became the recipient of a grant from the LaunchPad Founders Fund and another from the Women Entrepreneurship Knowledge Fund, based at Mount Royal.
"Over the past year, these funds have helped me create new projects, market my business, and have taken the stress off my shoulders of affording to keep it open. I just wish I had accessed these services for help earlier as it would have changed my whole entire business plan from the beginning," Ibrahim says, noting that starting a company is very difficult and comes associated with many risks.
"The Institute for Innovation and Entrepreneurship helped me in finding out what I wanted to offer and how to offer it," she says, and that she is developing "an innovative product that will hopefully be the differentiating factor for my business." Ibrahim benefited from the LaunchPad program's many steps for testing business ideas to ensure it can be profitable, plus the supportive community it provides.
There are exciting things happening for Ibrahim and HYAT CO., some of which she is unable to reveal just yet. In the meantime, the development of a YouTube channel called Nana's Kitchen that she began with her grandmother to share their culture and knowledge has amassed over 650,000 followers on TikTok and YouTube combined.
"We have been working with an Iranian-Canadian artist to bring a unique and exciting product to HYAT CO., which has been funded by the LaunchPad Founders Fund that honours both my grandmother and the culture we are trying to protect," she says.
Innovation Sprint provides partnerships for businesses transformation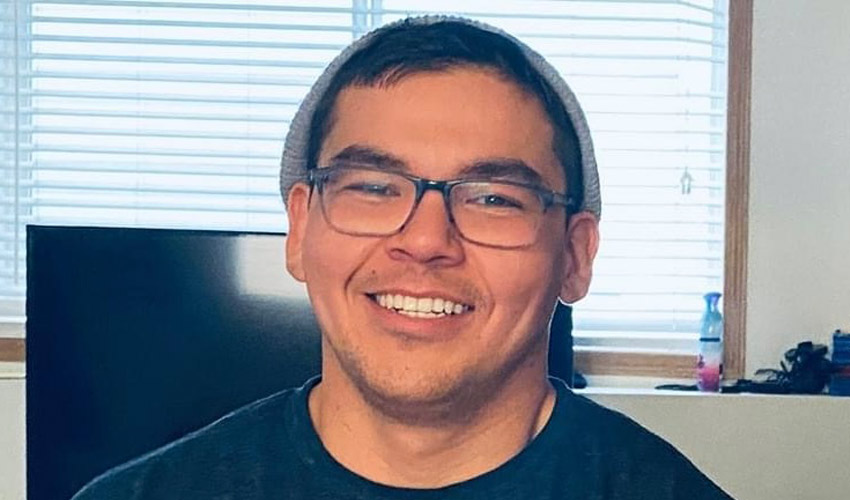 Bachelor of Computer Information Systems student Dale Swampy landed a position with Fresh Routes after experience with the Innovation Sprint program, and is also working towards building his own quilting and fabric design company.
---
The Innovation Sprint program provides 40 students a year with paid experiences supporting local businesses and organizations that are in need of innovation, explains DePaul.
"This is a very unique program that matches multidisciplinary teams of students with companies and provides the coaching necessary for students to have their first innovation experience outside of the classroom. This experience can then be leveraged to land a meaningful position at any organization looking for innovative talent," he says.
Third-year Bachelor of Computer Information Systems student Dale Swampy's experience with the Innovation Sprint led to an internship with Fresh Routes, a social enterprise that brings fresh and nutritious food to the people who need it most. Fresh Routes addresses an issue that is personally meaningful to Swampy, who remembers his mother struggling to afford healthy food, and when healthy food was available, then not knowing what to do with it. These sorts of memories bring up myriad emotions for Swampy, not all of them good.
"Despite some memories that I did not cherish, I fell in love with this problem," Swampy says. "Diabetes runs in my family and affects many Indigenous families. Also, many other ethnic groups, most likely those who cannot afford nutritious foods."
Through his training with Innovation Sprint, Swampy and his peers were able to come up with a problem statement canvas that placed them in the customer's position, identify roadblocks preventing people from acquiring healthy food and provide market research through speaking with some of Fresh Routes' clients. This valuable feedback resulted in his internship, which has now turned into employment.
Swampy says the Innovation Sprint checked off many boxes for him and the progression he wants to see in his education and within himself.
"There's the opportunity to work with capable entrepreneurs. Check. A chance at potential employment. Check. Working with people who apply themselves and who already applied themselves. They have a business and want our input. That is another check off the list, plus a bonus," he says.
In the future, Swampy is looking forward to expanding his "side hustle" of sewing and quilting blankets. He is well on his way towards his goal of proving to himself that he is capable of comprehensive learning, critical thinking, applying himself and running his own business.
"I am thankful for everything that happened the way it did. I would not have it any other way," Swampy says.
With RBC's help, DePaul says the Institute for Innovation and Entrepreneurship is able to expand and develop the concept of work-integrated learning beyond its initial parameters.
"The Institute's programs take work-integrated learning a step further and equips students with innovation and entrepreneurial mindsets that are essential for the continued prosperity of Alberta."
Find out more about the impact of the Institute for Innovation and Entrepreneurship at Mount Royal University at mtroyal.ca/Innovate.
Jan. 20, 2022 — Michelle Bodnar
Media request contact information.
Have a story idea? Please fill out this form.