Federal funding boosts 4,700 cutting-edge researchers across Canada
MRU receives grant for Community Science Liaison Program
Peter Glenn — Mount Royal University | Posted: September 11, 2023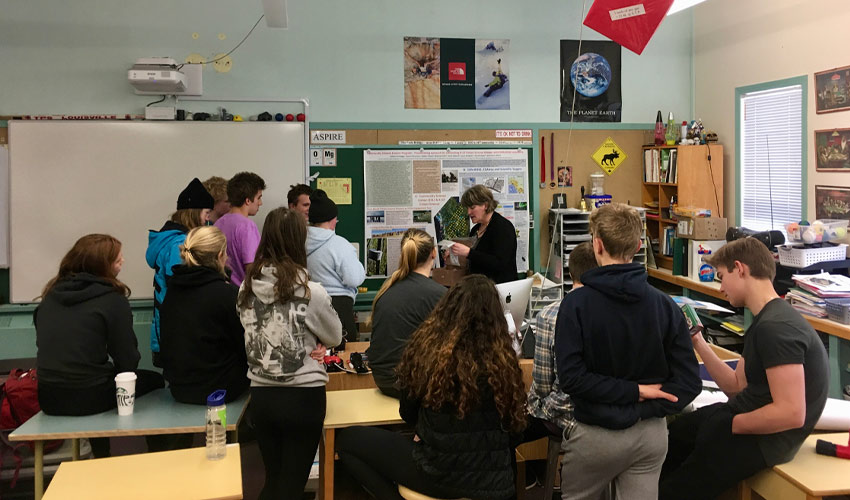 Place- and curriculum-based community science projects were proven by the Wood Street School (Yukon) to be very successful at engaging high school students in the northern Canadian context.
---
An Mount Royal University initiative focused on community science engagement was one of 4,700 researchers and projects across Canada to receive federal funding for innovative projects.
Randy Boissonnault, Federal Minister of Employment, Workforce Development and Official Languages, on behalf François-Philippe Champagne, Minister of Innovation, Science and Industry, and Mark Holland, Minister of Health, announced support for over 4,700 researchers and research projects across Canada. The investments of over $960 million through grants, scholarships and programs focused on supporting Canada's research ecosystem.
The Community Science Liaison Program, led by Dr. Katherine Boggs, PhD, associate professor in MRU's Department of Earth and Environmental Sciences, received a NSERC PromoScience grant for  $120,000.
The CSLP initiative is designed to interweave place- and curriculum-based citizen science projects into K-12 schools across Canada, and establish long-term two-way relationships between schools and scientific programs such as EON-ROSE (Earth-System Observing Network. The hope is that engaging students through the program "will empower and cultivate their passion for the sciences, guiding them to become the scientists of the future."
"Congratulations to these talented recipients from all across the country who are doing the groundbreaking work that will contribute not only to Canada's health and well-being but also to the world's," said Champagne. "Through this funding, the Government of Canada is investing in the next generation of researchers and inspiring them to continue to think outside the box and tackle the challenges of today and tomorrow."
The funding, administered through a variety of programs, will go toward acquiring the modern tools researchers need for their work, inspiring and training the next generation of scientists and researchers and supporting their work, and breaking down barriers to promote an inclusive research community.
It is also intended to help Canada attract and retain some of the world's best minds and foster international and domestic partnerships that will bolster the country's position in research and innovation.
Read more about the PromoScience funding and where it was distributed.