Bringing injustice to light and life
Professor recognized for work revealing the story of Everett Klippert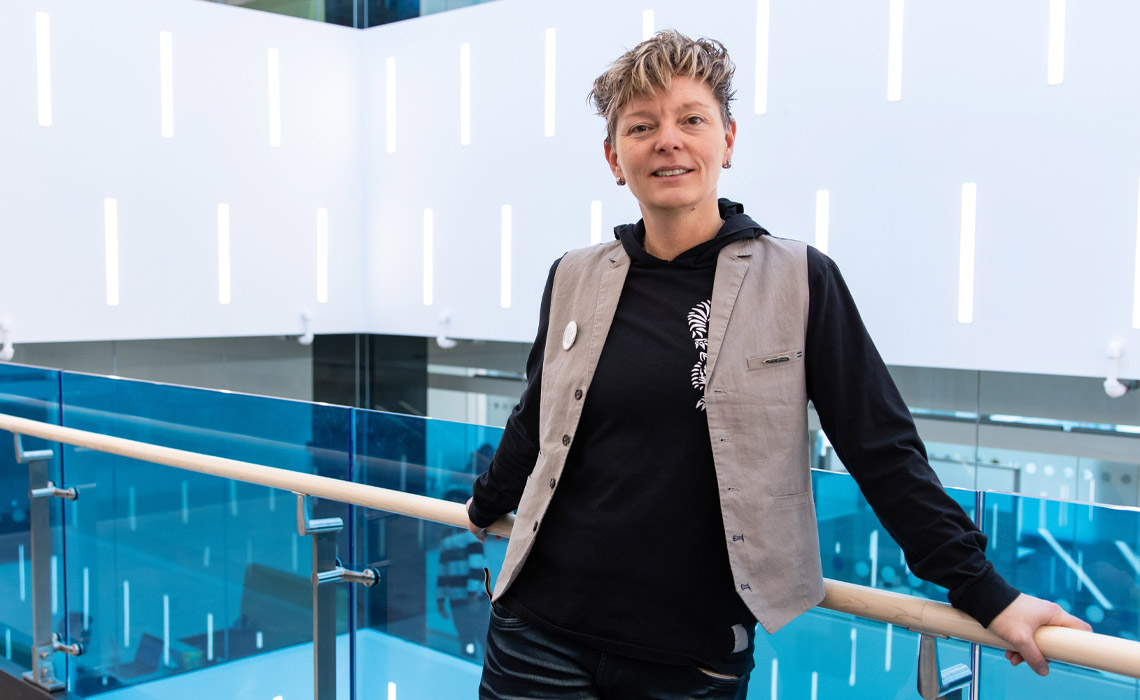 Mount Royal University's Dr. Natalie Meisner, PhD, professor in English, was recently the recipient of the prestigious Carol Bolt Award from the Playwrights Guild of Canada (PGC) for her work, Legislating Love: The Everett Klippert Story.
The award was part of the national Tom Hendry Awards, which recognize new works in various categories, including two for young and emerging artists, and bring significant attention to new scripts and their creators. Over the last two decades, the PGC has recognized many Canadian plays, including the Broadway hit Come From Away by Irene Sakoff and David Hein, Jordan Tannahill's Concord Floral, Lisa Codrington's Up the Garden Path, Kate Hennig's The Virgin Trial, and Keith Barker's This is How We Got Here.
"It is always really special when a super local play, one set in Calgary, gets national recognition, but for me, receiving the Carol Bolt Award is next level," Meisner says. "This is because I was lucky enough to meet and receive teachings from this literary lion, one of our prolific and legendary Canadian women playwrights. She was the kind of honest, engaged and generous mentor to me that I now strive to be for our own students at MRU in the creative writing classroom."
On March 22, 2018, the world premiere of Legislating Love: The Everett Klippert Story took place at Calgary's Sage Theatre. It has since then toured with Route 1 Productions of Calgary in collaboration with Theatre Outre (Lethbridge) to The Dublin international Gay Theatre Festival, where it won the Oscar (Wilde) Award for best script. It was also made into an audio podcast during the pandemic by the Alberta Queer Calendar Project.
Legislating Love: The Everett Klippert Story has been published by the U of C press and is available to purchase. It is an ode to an individual who is a clear example of the systemic oppression faced by 2SLGBTQIA+ members, however, in spite of his hardships and by all accounts, Klippert managed to maintain his humanity, sense of humour and generosity of spirit in the face of unjust persecution.
"I think of plays like a kind of exquisite blueprint. They need to be beautiful, truthful, strong, lean and efficient," Meisner says.
"They begin with snippets of conversation, or stories told to me by family and friends. Gradually, characters take shape and begin to speak. I spend much time at the desk crafting the words … but the moment everything comes alive, is around the table and in the rehearsal hall in the company of a dramaturg and those fabulous beings, actors who breathe life into the script.
"A life in the theatre has put me in contact with some of the finest artists of our time, and the kindest too. A life in the theatre has opened my mind and kept it that way. Thank you to my wonderful wife and amazing sons for your support, to the Calgary Theatre audiences and community, Sage Theatre, Director Dramaturge Jason Mehmel and also, of course, to my MRU colleagues and students.  Our collaborations and conversations continue to challenge and inspire."
The process of penning Legislating Love began when Jonathan Brower, the former artistic director and co-founder of Third Street Theatre, asked Meisner if she might be willing to write something for them. With no strings attached.
"I mean, this just doesn't happen in the writer world," Meisner says. At about the same time she had come across a small article about Klippert, a story she hadn't heard before. "How could I not know about him?
How could I not know that he languished in prison for two years after legalization?" she says. The play's subject matter suddenly seemed obvious.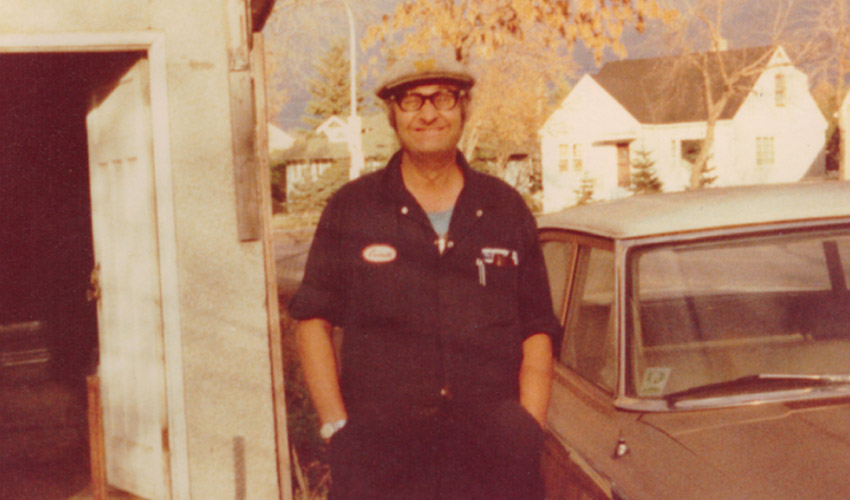 Klippert was the last person to be tried, convicted and jailed for homosexuality in Canada. Former Prime Minister Pierre Trudeau, acting as justice minister at the time, referred to the case with the famous quote, "there's no place for the state in the bedrooms of the nation," as he introduced his massive Omnibus Bill in the House of Commons, which called for massive changes to the Criminal Code of Canada in 1967.
In the play, the character of Maxine, a young historian, becomes consumed with finding out who Klippert really was. The story moves between the years to find out. The character of Handsome bridges the gap, having known Klippert in the '60s and being interviewed by Maxine today. Alongside all of this, Maxine falls in love with a comedian (Tonya) of Métis heritage who challenges her assumptions around how these stories and relationships need to be explored. This is the story of the struggle to define Klippert, beyond what history wants and needs him to be.