If you are experiencing difficulties logging into MyMRU, please consider the following:
Is your computer properly connected to the internet?
Are you able to view other web sites on the internet such as http://www.yahoo.ca, http://www.google.com, etc? (links will open in a new window)
Have you activated your MyMRU account?
If not click here for MyMRU Account Activation. Read through and follow the steps.
Ensure your "Caps Lock" key on your keyboard is not pressed.
The Login User Name and Password are case sensitive and all MyMRU logins are lower case.
Ensure you have the correct Student ID number.
It will be a nine digit number beginning with 201 [Eg. 201999999]
WSO2 Login Error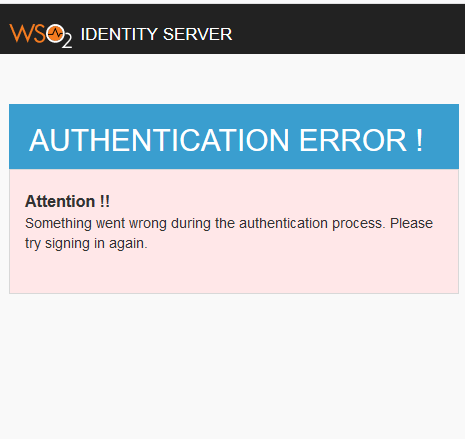 If you get an Error Screen with a WSO2 Auth Error, it is related to a Session Key Timeout.
The most common way this happens is when someone bookmarks the login page: they type "
mymru.ca
" into their browser, or click a link from
mtroyal.ca
, etc, and when they get the MyMRU login page, they bookmark it. Now their bookmark contains a session key, but later when that session key is expired and they use the bookmark again, the login fails with this error.
There are other ways this can happen, for instance, if you browse to
https://mymru.ca
and then leave the browser sitting at the login page for a long time, you will also get the issue, but that is a less common user behaviour than bookmarking.
To help people with this problem, have them edit their bookmark to just have "https://www.mymru.ca" as the URL, or else  go to mtroyal.ca and click the MyMRU link in the top right.
Cookies and JavaScript
In order to use MyMRU, you will need to have your browser configured to accept cookies from mymru.ca and to support Javascript. Please consult the help documentation for your browser to determine how to set these options.
Supported Browsers
Only the most recent two versions of the following browsers are fully supported.
---
If you continue to experience difficulties logging in, please contact the Mount Royal University Service Desk at 403.440.6000 or e-mail itservicedesk@mtroyal.ca
Regular Help Desk Hours: Monday through Friday
8:00 am to 5:00 pm