Apple iPhone/ iPod touch - WPA setup
MRU offers a secure wireless network that can be accessed by the Apple iPhone and iPod touch, running Software Update 2.0 or later. For best results, it is recommended to only use these devices on the secure network MRsecure. Please follow the procedure listed below to enable WPA for your device. If you have any problems please call 403.440.6000.
For further information about Software Update 2.0, please visit http://www.apple.com/iphone/softwareupdate/ (iPhone) .
Note: Information Technology Services does not provide support for iPhone and iPod touch setup/installation. This document is provided as general reference only.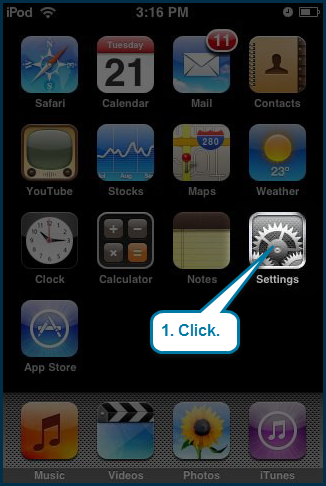 2. Tap Wi-Fi.
3. Tap MRsecure.
4. When prompted, enter your Username and Password then tap return.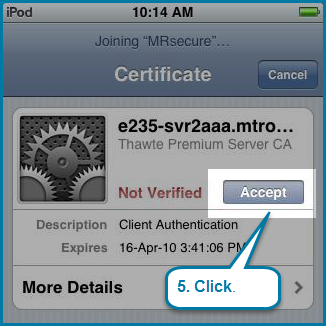 6. You will now be back at the Wi-Fi Networks screen; you can close this window and begin surfing the Internet.
You are now connected to the WPA-enabled MR Wireless network on your iPhone / iPod touch.