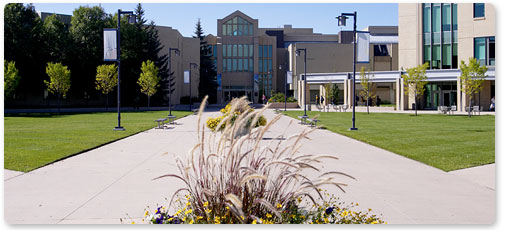 Procurement & Payables
Procurement Services
Acquires goods and services in a manner that results in the best overall value to Mount Royal University. MRU's buyers coordinate purchases and all competitive bid opportunities.
Payables & Expense Management
Responsible for preparing and issuing EFT payments, USD cheques and wire transfers for all non-salary expenses.
Receiving/Distribution
Handles the receipt of goods from outside of campus, the movement of goods within campus, disposals and the outbound movement of goods.
Phishing Scams
Mount Royal has been investigating a phishing scam targeting the University and its vendors.  We are working with the Calgary Police Service to thwart the threat and believe we have been successful.  Nevertheless, all vendors should be diligent to ensure they have legitimate orders from Mount Royal before shipping any goods.
Vendors are asked to please contact Mount Royal at 403.440.6194 and the Calgary Police Service to report phishing scams.
Confidence Line
Is an alternate, anonymous reporting mechanism that is now available 24/7 online or by phone. It gives you access to an independent third party and ensures your anonymity should you need to report professional or financial misconduct.
The ConfidenceLine can be reached via telephone toll-free at 1.800.661.9675 or online.