Meet an international student - Trinh Dong
Bachelor of Communication - Public Relations program | From Vietnam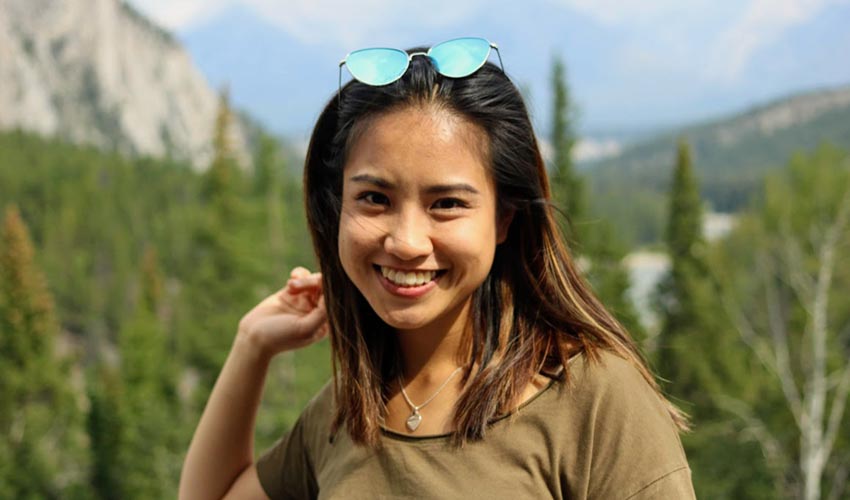 Why did you choose MRU?

Communications - Public Relations has always been my passion. The university that I was going to enroll in needed to meet all of my criteria in terms of its course curriculum, admission requirements, learning environment, tuition fees, internships and job opportunities after graduation. After a lot of research, I put my application to the public relations program at Mount Royal University (MRU) - the program would provide me with both theoretical and hands-on experiences.

I prefer learning by doing. Thus, what immediately sold me on this program was that to graduate, each student would have to complete 150 hours of volunteering and two internships for at least four months each.

I once followed one of my friends to a lecture at the University of Calgary (UofC). Sitting in the classroom of more than 200 students and at a table that was just small enough for my notebook, I felt completely disconnected. There was not much interaction between the instructor and students. From that moment, I knew that MRU won over my heart because of its small class size and community-oriented environment.

What do you like about studying at MRU?

Besides the public relations program, what I like about studying at MRU is definitely the community that I belong to and the professional relationships with my instructors and MRU staff that I have created over the years.

What I love about the community is how we support one another. At the Office of Student Success, where I am a part of a team of Student Ambassadors, we help students navigate resources on campus and have the best university experience. It is rewarding for me to see us become a closer community.

In class, my professors are dedicated people who share their knowledge and expertise. Outside the classroom, they are also mentors who give me guidance and advice on career development and life experience. Even though I no longer take classes with some of my professors, I come to visit them during their office hours and catch up.

What do you enjoy about living in Calgary?

It is the mountains in the backyard of this great city. I especially love the scenic drives on the way to Banff. Nothing can beat the view of spectacular mountains covered in snow or bathed in the gorgeous Albertan sun.

I also love Calgary in summer when everything blossoms and is full of energy and colours. My favourite kind of day is when I wander around boutique shops in Kensington, stroll along the river through the Prince's Island Park, pass the Peace Bridge and end in a local craft beer store in Inglewood with some of my friends.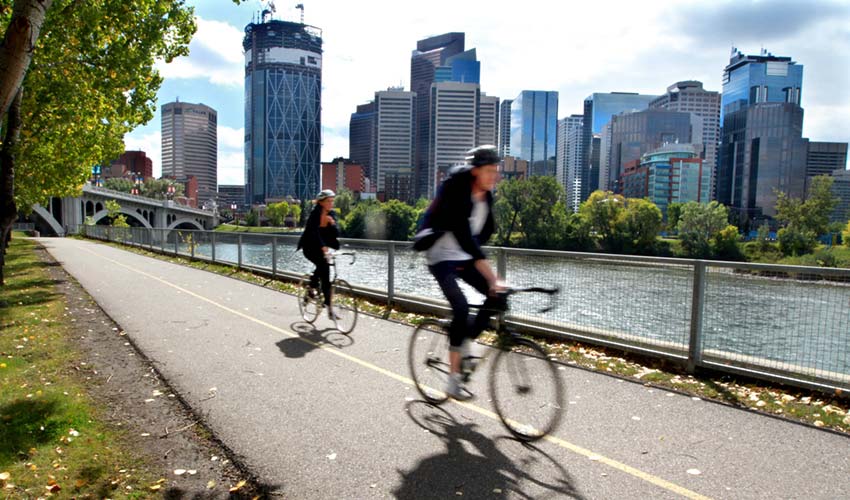 Having been living in Calgary for a few years, Calgary never ceases to amaze me. It is constantly growing and has so much to offer, especially its openness to the arts and its youthful food culture.

Calgary has witnessed my growth since the very first days I came to Canada. It has a special place in my heart with all the friends I have made along the way.

Has anything surprised you about being an international student in Canada?

What surprised me most about being an international student in Canada is the ability to think critically and speak up in class. It took a long time to feel comfortable and confident to join discussions. Now, I absolutely love discussion sessions. I love to listen to people's ideas and share my perspectives from a different culture. There is nothing right or wrong, just opinions. Discussion sessions are the best ways for me to learn because, to be able to discuss, I have to ask questions and do my own research. It enhances my creativity and public speaking skill.

What would you say to other students considering a University Education at Mount Royal?

A majority of students would choose the world's top-ranked universities when studying abroad because of its reputation. However, there are many things you need to consider before applying, including your career passion, ability to afford international rate for tuition fees, curriculum courses, your learning style, etc.

If you are looking for a university which has a small class size and community-oriented campus, MRU is where you belong.