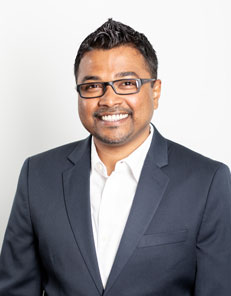 Anupam Das, PhD
Academic title: Professor, Economics
Education
PhD, University of Manitoba
MA, Jawaharlal Nehru University
BA (Hons), University of Delhi

Office: EA3019
Email: adas@mtroyal.ca
Phone: 403.440.6535
---
Scholarly Interests
International economics, development economics, heterodox economics.
Selected Scholarly Activity
Forthcoming. 'On Remittances and Calorie Intake in Bangladesh', Applied Economics Letters, DOI: 10.1080/13504851.2021.1948959
Forthcoming. 'Non-linear Relationship between Remittances and Financial Development in Jamaica', International Migration, DOI: 10.1111/imig.12911 (with A. McFarlane)
Forthcoming. 'Gendered Perceptions of Workaholism and the Gender Gap in Parenting Time', Families, Relationships and Societies, DOI: 10.1332/204674320X16019188269254 (with T. Buchanan and A. McFarlane)
'Remittances and Reverse Flows in Jamaica', Journal of Developing Areas, 55(4), 211-233, DOI: 10.1353/jda.2021.0087 (with L. Brown, A. McFarlane, K. Campbell)
2021 'The Effect of Minimum Wages on Consumption in Canada', The Economic and Labour Relations Review, 32(1), 65-89. DOI: 10.1177/1035304620949950 (with Y. Jung and A. McFarlane)
Selected Grants, Honours and Awards
2020. Outstanding Scholar Award, Faculty of Arts, Mount Royal University
2019. Community-Driven Solutions to Poverty: Challenges and Solutions, SSHRC Partnership Grant. Role: Co-Investigator, Amount: CAD 2,500,000 Status: Received
2019. Distinguished Faculty Awards, Mount Royal University
---
Link to my professional website.