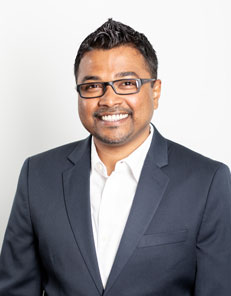 Anupam Das, PhD
Academic title: Professor, Economics
Education
PhD, University of Manitoba
MA, Jawaharlal Nehru University
BA (Hons), Shri Ram College of Commerce, University of Delhi

Office: EA3019
Email: adas@mtroyal.ca
Phone: 403.440.6535
---
 Scholarly Interests
International economics, development economics, heterodox economics.
Selected Scholarly Activity
 Forthcoming. 'Interprovincial Unionization and the Environment', Labour/Le Travail. (with I. Hudson and M. Hudson)
'Real Exchange Rates and Remittance Inflows in Jamaica', Journal of International Trade & Economic Development, 31(8), 1224-1242, DOI: 10.1080/09638199.2022.2072938. (with A. McFarlane and L. Brown)
'On Remittances and Calorie Intake in Bangladesh', Applied Economics Letters, 29(17), 1594-1598, DOI: 10.1080/13504851.2021.1948959.
'Non-linear Relationship between Remittances and Financial Development in Jamaica', International Migration, 60(3), 242-260, DOI: 10.1111/imig.12911 (with A. McFarlane)
'The Gender Gap in Market Work Hours among Canadians: Examining Essential(ist) Linkages to Parenting Time and Household Labour Hours', Journal of Interdisciplinary Economics, 33(2), 167-189. DOI: 10.1177/0260107919874249 (with T. Buchanan and A. McFarlane)
Selected Grants, Honours and Awards
2023. Research and Scholarship Excellence Award, Mount Royal University
2020. Outstanding Scholar Award, Faculty of Arts, Mount Royal University
2019. Community-Driven Solutions to Poverty: Challenges and Solutions, SSHRC Partnership Grant. Role: Co-Investigator, Amount: CAD 2,500,000 Status: Received
2019. Distinguished Faculty Awards, Mount Royal University
---
Link to my professional website.