Lavinia Moldovan, Associate Professor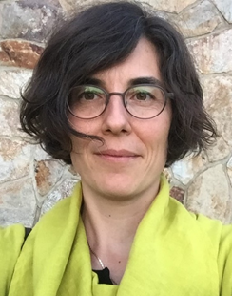 Lavinia Moldovan joined the Economics, Justice, and Policy Studies Department as contract faculty in 2008, and she started working as an assistant professor in 2018. She has also taught at the University of Lethbridge, St. Mary's University, and the University of Calgary. She completed a BA in Romania, an MA in Slovakia, and pursued doctoral studies at the University of Calgary.
Lavinia focuses on teaching microeconomics, gender economics, econometrics, and statistics, and she has also taught macroeconomics and development economics. Her research interests lie in the field of pedagogical approaches to teaching economics and her ideal course would mix economic theory with quantitative analysis, spatial data visualization, and photography. Her goal is to spark students' interest in the power of economic analysis, expand the way they see the world, and enable them to use economic concepts and theories to answer both new and familiar questions.
She is honoured to contribute to student learning through scholarship-informed teaching and to serve the Mount Royal University community.