Young Jung, PhD, Associate Professor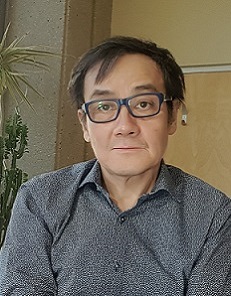 Young Cheol Jung received his PhD in Economics from the University of Ottawa, with a specialization in Open-Market Macroeconomics. He holds a BA in Economics from Yonsei University (Seoul) and MA in Economics from York University. In addition, he has a MA in Finance from University of Exeter (UK).

Prior to joining Mount Royal University in 2013, Jung taught at Concordia University, Thompson Rivers University, University of New Brunswick (Saint John), University of Windsor, and University of Ottawa. Before he immigrated to Canada in 2000, he worked as a global fund manager and currency dealer with Daehan Investment Trust Co., Ltd (Seoul) for more than 10 years. His teaching interests include international trade & finance, macroeconomics and financial economics. His primary research interests are applied-macroeconomics and finance.

Selected Publications

Jung, Y. C., Mcfarlane, A., & Das, A. (2020). The effect if minimum wages on consumption in Canada, The Economic and Labour Relations Review, In-Press.

Jung, Y. C., Das, A., & Mcfarlane, A. (2020). The asymmetric and time-varying relationship between the oil price and the US-Canada exchange rate. Quarterly Review of Economics and Finance, 76(C), 198–206.

Jung, Y.C., Das, A. (2018). Asymmetric Effects of WTI Crude Oil Price on Unemployment Rates: A Comparative Study of Canadian Provinces and the USA. OPEC Energy Review, 42(2), 123-150.

Jung, Y.C. (2016). Relative Performance of VIXC vs GARCH in Predicting Realized Volatility Changes. Investment Analysts Journal, 45(sup1), 1-16.

Jung, Y.C. (2016). A Portfolio Insurance Strategy for VIX Futures. Quarterly Review of Economics and Finance, 60(c), 189-200.

Jung, Y.C., & Quyen, N. (2012). The Global Transmissions of Government Debt. The B-E Journal of Macroeconomics, 12(1), 1-18.