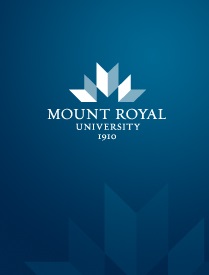 Victoria Bucholtz, PhD
Sessional Instructor
Office: EA3129F
Phone: 403.440.8910
Email: vbucholtz@mtroyal.ca
Academic title: Instructor, History
Education
PhD, University of Calgary
MA, University of Alberta
BA, University of Alberta
Scholarly Interests
My research interests have grown and evolved throughout my journey in academia. They range from German history and military history to gender theory, and most recently, the history of emotions. My current research project focuses on conflict, violence, and the political manipulation of emotions.
Teaching
Development of critical analytical abilities is the core focus of my classroom. Reading primary and secondary sources, and relating them to historical themes and debates is a key component in learning for historical studies. I also try to incorporate avenues for student debate and participation to host an intersectional debate on key topics and issues.
Selected Scholarly Activity
"Freikorps in the Baltics: German Expeditionary Forces in Eastern Europe, 1918-1919" in Alan Beyerchen and Emre Sencer (eds.) Expeditionary Forces of the First World War. Palgrave, 2019.
"Kamerad or Genosse? The Contested Frontkämpfer Identity in Weimar Revolutionary Politics" in Christopher Millington (ed) Political Violence and Democracy in Western Europe, 1918-1940, Palgrave Publishers 2015.