Tim Haney - New Orleans Field School on "The Sociology of Disaster"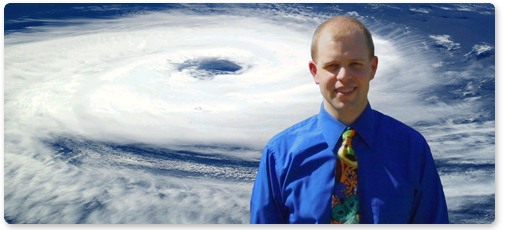 Sociology Professor Tim Haney has put Mount Royal University on the map with his one-of-a-kind class on "The Sociology of Disaster." The course helps students apply their classroom knowledge to real-world events, and it is especially relevant because of the increasing size and number of global disasters. In addition to understanding the sociological impact of natural disasters, the class focuses on how inequality, geographic vulnerability, and marginalization can affect recovery efforts.
Haney feels it is essential to discuss the overall effect of disasters and to bring awareness to misrepresentations of these catastrophes and their recovery efforts in the media. In addition to teaching the course at Mount Royal, Haney is offering students a chance to travel with him on a field school to New Orleans to study first-hand two catastrophic disasters within the region: Hurricane Katrina and the Gulf Oil Spill. Students will be given the opportunity to travel to the communities most devastated by Katrina, interact with locals, volunteer with Habitat for Humanity, and meet fishermen whose livelihoods were affected by the Gulf Oil Spill. In addition, students will attend lectures at Xavier University of Louisiana.
As a native of New Orleans before, during, and after the devastating events of Hurricane Katrina, Haney understands first-hand the lasting effects these types of disasters have on both individuals and society. Haney conceived "The Sociology of Disaster" course to include a field study because he felt it was important to give Calgary students the chance to learn in the classroom, but also for students to visit affected areas and understand the reality of these events in society and on the individual.
For more information on the New Orleans Field school contact: thaney@mtroyal.ca
- Kimberly Getz, January, 2013