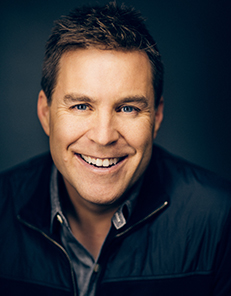 Brooks DeCillia
Dr. Brooks DeCillia is an assistant professor in Mount Royal University's School of Communication Studies.  He is a longtime journalist and public broadcaster. For more than a decade, Brooks was a national reporter with CBC News, first in Saskatchewan and then in Alberta. His reports regularly aired on CBC Television's The National and CBC Radio One programs, including the World at Six and World Report. Brooks covered stories across Canada, South Asia, Europe and the United States, and was embedded with Canadian Forces in Afghanistan. After working in network news, Brooks became the executive producer of CBC News in Calgary.
Brooks read political communication at the London School of Economics and Political Science (LSE) as a Chevening Scholar, obtaining a Masters of Science. In December 2017, Brooks completed his PhD at the LSE. His research findings about the media coverage of Canada's military mission in Afghanistan were published in the Canadian Journal of Political Science.
Brooks researches public opinion and nexus of journalism and political communication. His work explores misinformation, disinformation and fact-checking.  He has also published research about public opinion about renewable energy.  
Brooks likes to ski, bike and take photos.