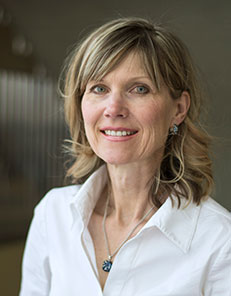 Janice Paskey
Journalism Professor
Janice Paskey is an associate professor of journalism who teaches senior reporting courses, including health reporting. 
Her research work as a co-author is published in the Canadian Journal of Communication and the Journal of Environmental Law and Practice. Her publications can be found at https://mtroyal.academia.edu/JanicePaskey
Her research interests are creative sentencing for environmental offences in Alberta (https://albertacreativesentencing.wordpress.com/), journalism program student publishing, and health journalism. She has held grants from the Institute for Investigative Journalism (tainted water investigation), the Mount Royal University Institute for Environmental Sustainability, the Oil Sands Research and Information Network, and the Western Magazine Awards Foundation.
She is past editor of Calgary's Avenue magazine and the McGill News, the McGill University alumni magazine. Over the course of her career, she has worked as Canadian Correspondent for The Chronicle of Higher Education, Web Producer for CTV Calgary, Executive Director of Communications for the University of Calgary Development Office, Manager of Communications for Development and Alumni at McGill, Publications Director at Brock University, Associate Editor of What's Up Niagara magazine and weekend reporter at The St. Catharines Standard.
She most recently served as Editorial Board member with the Institute of Investigative Journalism and has served on the Human Research Ethics Board of Mount Royal University. 
She holds a bachelor of journalism degree from Carleton University (Ottawa) and a master's degree in international relations from the Institute of International Studies at the University of Chile, Santiago.