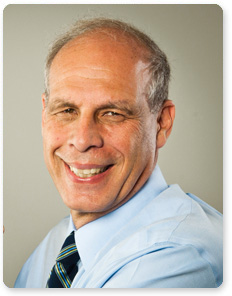 David Taras
Journalism Professor
David Taras is professor of Communication Studies and holds the Ralph Klein Chair in Media Studies at Mount Royal University.
Before coming to Mount Royal, David taught at the University of Toronto, the University of Amsterdam and, most recently, the University of Calgary, where he served as the Ernest C. Manning Chair in Canadian Studies. While there, he received the Students' Union Award for Teaching Excellence five times and was inducted into the Teaching Excellence Awards Hall of Fame in 2011.
David received a PhD in Political Science from the University of Toronto and is a graduate of the Legislative Internship Program at Queen's Park.
He has served as an advisor to the Alberta government on national unity and as an expert advisor to the House of Commons Standing Committee on Canadian Heritage during its two-year review of Canadian broadcasting policy from 2001 to 2003.
He was president of the Canadian Communications Association and served two terms on the Board of Governors of the University of Calgary. He received the Alberta Centennial Medal in 2005.
A leading expert in the area of Canadian media policy and its relationship to Canadian identity and democracy, David is a regular commentator on Global TV's Morning News. He is the author of The Newsmakers: The Media's Influence on Canadian Politics and of Power & Betrayal in the Canadian Media. He is co-author of The Last Word: Media Coverage of the Supreme Court of Canada.
In addition, he has edited or co-edited more than a dozen books including three volumes in the How Canadians Communicate series, four editions of A Passion for Identity: Introduction to Canadian Studies and, most recently, Making a Difference: The Internet and Elections in Comparative Perspective.
A co-edited book, How Canadians Communicate IV: Media and Politics was published in 2012 and Media Shock and the Future of Canadian Democracy will be published in 2013.