Sonya L. Jakubec, PhD, RN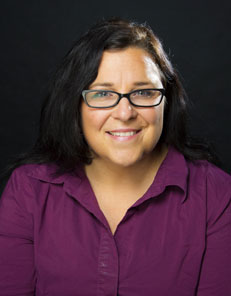 Academic Title: Professor

office: Y266
email: sjakubec@mtroyal.ca
phone: 403.440.5075


Education
PhD, University of Calgary
MN, University of Victoria
BHSc(Nursing), Auckland University of Technology
Nursing (RN) Diploma, University of Alberta Hospitals School of Nursing

Sonya L. Jakubec is a community mental health nurse and researcher who studies the interconnection of supportive environments and wellbeing across the lifespan, concentrating on community and public health approaches to palliative care – including care for people experiencing structural vulnerabilities. Her current work examines the health and wellbeing benefits of inclusion in parks for people of all abilities and ages – including palliative and grief care, as well as ecological grief.

Committed to knowledge mobilization for community health and environmental benefit, Sonya contributes to research, community development and active learning experiences for students and community groups. She works closely with people with lived experiences and community agencies at all levels of program delivery, management and decision making. She has contributed to several textbooks, numerous book chapters, peer reviewed journal and professional articles, media interviews and opinion pieces, as well as research snapshots and documentary films in the public domain. Sonya uses the pronouns she/her/hers. 


Areas of Instruction
Research Literacy
Health Promotion
Community Health
Mental Health
Mental Health Promotion
Areas of Scholarship
Community approaches to lifespan wellbeing
Healthy parks-Healthy people
Equitable access to palliative care
Research literacy education
Ecological knowledge and nursing practice
Selected Publications
Jakubec, S.L., Carruthers Den Hoed, D., Ray, H., Krishnamurthy, A. (2019). Grieving Nature – Grieving in Nature: The place of parks and natural places in palliative and grief care. In Quilley, S., Zywert, K. (Eds). Health in the Anthropocene: Living well on a finite planet. Toronto: University of Toronto Press. Retrieved from
https://utorontopress.com/ca/health-in-the-anthropocene-2
Jakubec, S.L., Carruthers Den Hoed, D., Ray, H., Krishnamurthy, A. (2016). Mental Well-being and Quality of Life Benefits of Inclusion in Nature for Adults with Disabilities and Their Caregivers. Landscape Research, 41(6), 616-627. DOI: 10.1080/01426397.2016.1197190
Jakubec, S.L. (2018). Chapter 31 – Care for the Dying and Those Who Grieve, in Halter, M., Pollard, C., Jakubec, S.L. (Eds). (2018). Varcarolis's Canadian Psychiatric Mental Health Nursing: A Clinical Approach, Second Canadian Edition. Toronto: Elsevier.
Jakubec, S.L., Astle, B.J. (2017). Research Literacy for Health and Community Practice. Toronto: Canadian Scholars' Press.
Hanley, F., Jakubec, S.L. (2019). Beyond the slogans: Understanding the ecological consciousness of nurses to advance ecological knowledge and practice. Creative Nursing: A Journal of Values, Issues, Experience & Collaboration, 33(3): 232-240.
Selected Presentations
Jakubec, S.L. (2019). Parks film festival presentation - Peace in the Parks: Palliative and end of life experiences in parks. Canadian Parks Conference, October 7-11, Quebec City, Canada.
Jakubec, S.L., Wipond, R. (2019). An institutional ethnography of "The Better Workplace" and the troubles of workplace mental health, International Congress on Law and Mental Health, July, 2019, Rome, Italy.
Jakubec, S.L. (2019). Peace in the Parks. Healthy Parks, Healthy People Forum, Canadian Public Health Association Congress, May 1-2, Ottawa, ON
Jakubec, S.L., Stajduhar, K., Holyoke, P., Mollison, A., Bathuz, E. (2018). The Right to Palliative Care Has No Address: A pan-Canadian collaborative project supporting palliative care to those experiencing structural vulnerabilities. American Public Health Association – Human Rights Forum, November 13, 2018, San Diego, CA, USA.
Jakubec, S.L., Rempell, J., Millen, J., Barbour-Welsh, S. (2018). "Good Grief!: Connecting people with parks for grief and loss support". Centre for Applied Science in Ontario Protected Areas (CASIOPA) Conference 2018, Markham, ON, September 26th, 2018
Relevant Community Service
Steering Committee Member: Health Parks Health People Forum: Canadian Public Health Association Conference, Ottawa, May 2019
Reviewer: Ecopsychology; WITNESS: The Canadian Journal of Critical Nursing Discourse; Journal of the Canadian Association for Curriculum Studies; Journal of Urban Forestry & Urban Greening ;
Member/Education Consultant: Palliative Care Society of the Bow Valley
Member: Canadian Association of Nurses for the Environment (CANE)
Adjunct professor: Dalhousie University
Board of Directors: Miistakis Institute, Calgary, Alberta https://www.rockies.ca/index.php