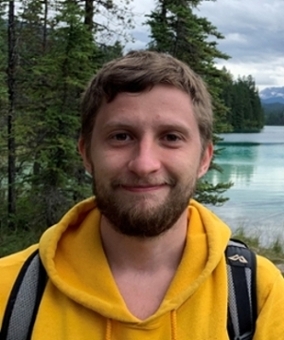 Dylan Webb
Dylan Webb
Assistant Professor
Degrees:
BSc Chemistry and Biology, Victoria University of Wellington
MSc Chemistry, Victoria University of Wellington
PhD Inorganic Chemistry, University of Lethbridge
Office: B233M
Phone: +1 403 440 8835
Email: dwebb@mtroyal.ca
Dr. Dylan Webb joined the Department of Chemistry and Physics at MRU in 2022 as an Assistant Professor. Dylan is predominantly teaching inorganic chemistry courses, but he may be seen in general chemistry and courses involving spectroscopy and synthesis. Dylan is originally from Wellington, New Zealand, and moved to Canada to pursue his academic ambitions where opportunities are more plentiful.
Dylan obtained his Bachelor of Science and worked with Dr. J. Robin Fulton for his Masters at Victoria University of Wellington. Dylan's Masters thesis involved the synthesis of unique and reactive zinc, cadmium, and mercury complexes. Once in Canada, Dylan worked with Prof. Paul Hayes at the University of Lethbridge. Dylan's PhD thesis involved cationic zinc and calcium complexes as catalysts for the generation of biodegradable polymers. With a desire to continue growing in a teaching and research environment Dylan sought employment within Alberta, resulting in securing a position at MRU.
Research Opportunities:
Expanding on what Dylan knows best, his research involves the generation of unique organic structures to act as ligands for the synthesis of organometallic complexes of zinc and alkaline metals. The goal is to use these complexes to catalyze the polymerization of biodegradable monomers and various asymmetric reactions. Students with an interest in obtaining industry and research relevant synthetic techniques should contact Dylan via email. Applicants must have completed the majority of the required core CHEM2XXX courses. To be considered, please submit a copy of your CV, your academic transcript, and a cover letter discussing why you are interested in working with inorganic chemistry.