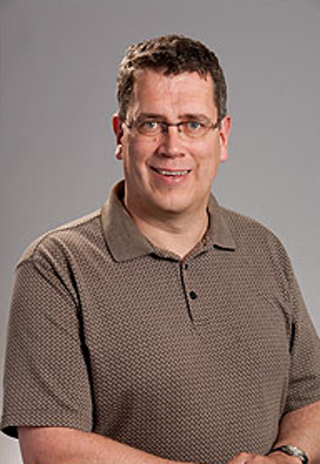 Brian Sevick, MSc
Position: Associate Professor
Office: B246 F 
Phone: 403.440.6675
Fax: 403.440.8558
Email: bsevick@mtroyal.ca
Brian Sevick is an ecologist with a passion for teaching and providing students with hands-on experience in research and involvement with environmental science-based activities. He has broader interests in promoting more sustainable academic, business and industrial activities as well as environmental protection. His teaching highlights are courses in Industrial Ecology, Aquatic Ecology, Terrestrial Ecology, Watershed Management and Environmental Impact Assessment.
Brian maintains a life-time interest in raptor ecology. He has also led a long-term environmental study of a foothills stream since the early 90s. He continues to investigate sportfish population dynamics, and monitor the state and effects of habitat enhancement initiatives in Dogpound Creek. Most recently, he is focusing on how fish and invertebrates have recovered from a severe flood in 2005. With the Dogpound Creek study, Brian allows students to get involved and develop skills in fisheries techniques (including electrofishing), fish habitat assessment, and benthic macroinvertebrate sampling and analysis.
Brian is currently Treasurer and Past Chair of the Canadian College Environmental Network (CCEN) and serves as Academic Member on ECO Canada's National Steering Committee for the Labour Market Information Project (2007-2010). He is a past recipient of PetroCanada's Innovator Award.