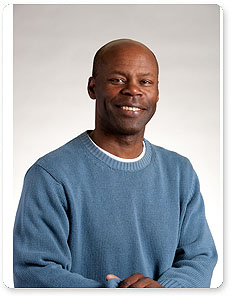 Roger Saint-Fort
Education: PhD
Position: Associate Professor 
Department: Environmental Science
Office: B246E
Phone: 403.440.6683
Fax: 403.440.8558
Email: rsaintfort@mtroyal.ca
Profile of Dr. Saint-Fort, Roger
Environmental Chemist, P.Ag.
Employment
Mount Royal University
Associate Professor, Environmental Science Department
Education
B. Sc. University of Manitoba
M. Sc. Universitè Laval
Ph. D. University of Nebraska
Career Summary
Dr. Saint-Fort's primary research activities and experience encompass vadose and groundwater investigation, soil remediation, landfill technology, water quality and development of cost-effective safe drinking water systems. Furthermore, Dr Saint-Fort serves on several committees dealing with soil, waste and water contamination issues. Dr. Saint-Fort has authored numerous scientific and technical reports.