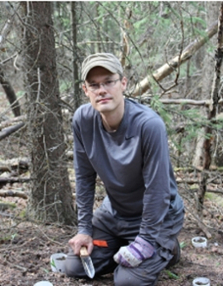 Mathew Swallow, PhD
Position: Associate Professor
Office: B246 C
Phone: 403.440.8698
E-mail: mswallow@mtroyal.ca
Mathew Swallow earned his B.Sc in Environmental and Conservation Sciences and PhD in Soil Science from the University of Alberta.
He has experience working in Alberta's forests and grasslands as well as human impacted soils ranging from reconstructed soils following open pit mining activities within Alberta's oilsands region and soils affected by urban development.
His research interests cover a range of topics related to soil science such as interactions between soil life and the broader environment, development of analytical methods in soil science, community engagement for soil education and assessing impacts of human activities on soil.
Currently, he is responsible for teaching the ENVS 2203 (Introduction to Soil Science), ENVS 4406 (Soil Genesis and Land Use) and ENVS 4201 (Environmental Research Methods) for students within the Environmental Science Program.