Celebrating 50 years of SAMRU Oct. 21
Mount Royal's students' council is second oldest in Alberta

Mount Royal students have been advocating for their education since one year after the school was founded. Evidence of the first students' council is found in records dating back as early as 1912. When Mount Royal Junior College (as it was then known) became a public post-secondary institution in the 1960s, the students' association decided to incorporate under the Alberta Societies Act. This year marks the 50th anniversary of incorporation in 1967, when the Student's Association of Mount Royal (SAMRU) was officially born.
Over SAMRU's 50-year history, there have been many changes ― in physical space, finances and governance, services and clubs ― yet SAMRU's mission has always remained the same. To represent and serve MRU students.
Wyckham House
Most would agree that Wyckham House is the heart of SAMRU. It is named for Robert Wyckham, an MRU instructor in the 1960s who saw the potential of the Students' Association and strove to help the student leaders define and realize a vision - the first step of which was the acquisition of "a room of their own." In 1965, using funds raised through a student fee and a government grant, SAMRU purchased an old house near the original Mount Royal College (MRC) downtown campus.

"From that point on, they established autonomy for students and created a stronger voice," says Brendan Correia, SAMRU's director of Communications and Marketing.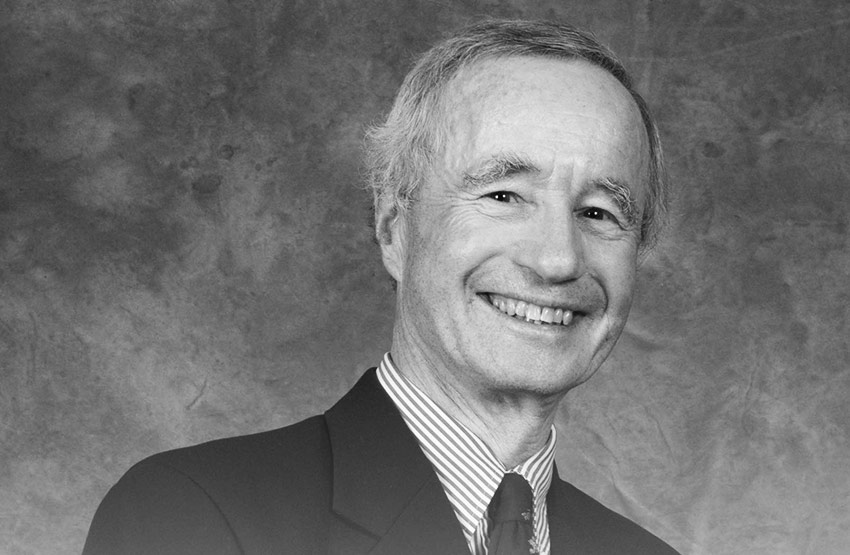 When MRC relocated to its current Lincoln Park location in 1972, the Students' Association owned various spaces on the new campus, broken up in different locations. Students once again decided they needed a dedicated Student Centre that would house all of the association's operations in one place. Another fund was set up to work towards that goal, and in September 1987, Wyckham House, in its current location, officially opened. The Student Centre continues to be owned by students, through the students' association
In 2007, SAMRU embarked on a major $14-million expansion, adding 45 per cent more space to accommodate a growing student population and the need for more services. Today, it serves as the vibrant hub of campus, with meeting spaces, a pub, pharmacy, dental office, food court and a number of other community related services. Last school year, nearly 30,000 students visited Wyckham House per week.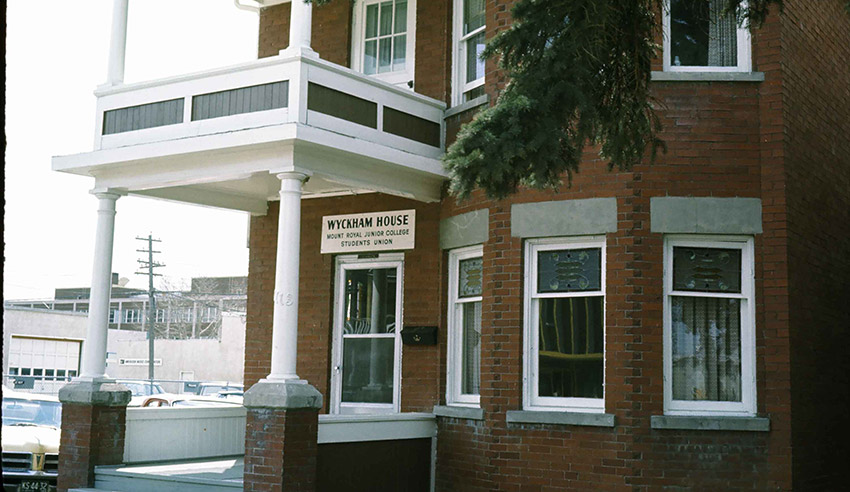 Marcy Fogal, executive director of SAMRU (who has been a SAMRU employee for 24 years), hopes that Wyckham House lives on. "I know there is a concern over bricks and mortar services, and I do suspect we will have more of a 24/7 online presence for students, but I hope we always have a physical presence. There aren't many students' associations serving institutions of our size that have a 70,000 square foot student centre.
"Wyckham House is a community centre where everyone on campus can gather. We try to provide something of value for everyone."
Finances and governance
"We've had good days and bad days," says Fogal. "In 1987, we built the first part of Wyckham House. A few years later, we were nearly on the brink of bankruptcy, but since then we have been able to pull our organization from the fire and rebuild something strong, healthy and resilient."

Fogal credits SAMRU's financial recovery to teamwork. Working together, full-time staff members managed to shave off a quarter of their operating expenses and build a budget that would help with cash flow. SAMRU now has a budget of $8.1 million dollars, employing roughly 100 full- and part-time staff members with 14 governors, four Representation Executive Council members, over 300 volunteers and 12,000 student members. In 1994, the Students' Association became a registered charity, a privilege that few other associations have to this day.
In 2015, SAMRU joined a select group of non-profit organizations across Canada to be accredited by Imagine Canada for their operational excellence in five areas: board governance, financial accountability and transparency, fundraising, staff management and volunteer involvement.
SAMRU has always been headed by a governing board (formerly known as students' council). Over the years, the representation roles have changed. As jobs became more complex and demanding, these elected positions of students representing students' issues to governments and the University became full-time, year-round commitments. Today the student governing board oversees the whole organization, providing support and guidance to the four student leaders making up the Representation Executive Council as well as to the executive director, who manages the Association and the student centre.
Services
SAMRU offers close to 90 services and programs to support and enhance student life, including awards and scholarships, a Peer Support Centre, emergency loans, a free breakfast program, a food bank, awareness events, identity and sex programming, a student health and dental plan, professional development sessions, student advocacy and representation, and employment and volunteer opportunities, to name just a few.
"We're here for students to support them in ways that are most meaningful to them," says Shifrah Gadamsetti, current president of SAMRU.
"We offer supports for things as simple as a place to hang out, to nutritional needs, all the way to reducing financial barriers for students by advocating to all levels of government."
The Campus Pub In addition to food and financial services, advocacy and support services and a wide range of events, SAMRU also owns and operates The Hub, the student pub, which has a long and storied history of its own - from its beginnings as The Rathskellar in 1972 (located in the space now occupied by Tim Horton's), to being nominated the Venue of the Year at the 2004 and 2007 Western Canadian Music Awards when it was known as the Liberty Lounge.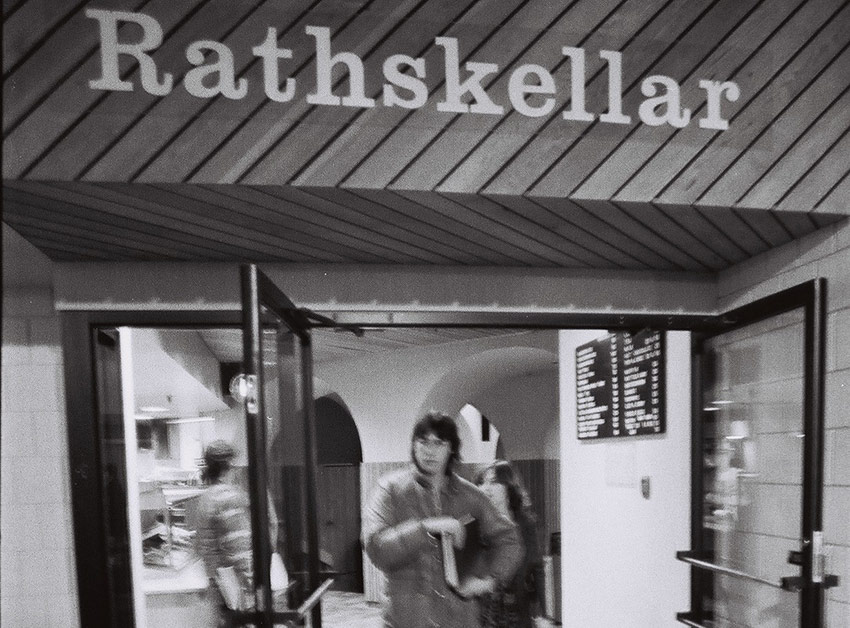 In 2011, after extensive renovations and an online "Name the Pub" contest, The Hub was selected as the new moniker to reflect the establishment's community atmosphere. The new pub scheme reflected the move away from a purely drinking establishment to a more holistic, service-centred approach providing a variety of food and beverage options and a commitment to safety, responsible service and diverse and inclusive programming. In recognition of this approach, the Hub received a Best Bar None accreditation in 2016, an endorsement that was renewed again in 2017.
Clubs
Joining a student club remains one of the best ways to connect to the campus community. Clubs have been around for many years, with the Aviation and Nursing Clubs among the longest running. In 2016, there were 74 ratified clubs, engaging an estimated 3,000 students in campus life. At the beginning of each semester, Club Days are held on Main Street, where club representatives line up to let people know who they are and what they hope to accomplish. SAMRU serves an extensive management role with every club, providing structure, insurance for events, mentorship and funding. Any student can start a club, and the only rules for the club to be ratified are that there must be 10 student members ― with three executives ― and that clubs have to be open to anyone to join. One year there was even a My Little Pony Club!
Future
Gadamsetti says she hopes that SAMRU continues to provide the support and opportunities for students it always has, and that students continue to become more invested and involved. Correia, who attended MRU as a student in the mid-1990s, and who held the roles of vice-president internal and president of SAMRU, says the organization has come a long way.
"It was a different time then. There were major government cuts to post-secondary education and talks of deregulating tuition. Student leaders were focused on long-term strategies to protect future students, including embedding the student voice into the Mount Royal's decision-making processes and securing a legislated tuition cap." Correia says there have been countless improvements since that time, most importantly, more space and enhanced services for students. He says the student representatives are also much more connected to the wider campus community today and bring a stronger, more influential voice to the table.
Adds Fogal, "Many organizations don't last a tenth of the time we have and somehow we managed to weather numerous storms. Our success is testimony to the team we have in place - all the staff over the years and those people who step up year after year to take on the student leadership roles."

Join us for the SAMRU 50th Anniversary Bash!
The Students' Association of Mount Royal University (SAMRU) will celebrate the 50th anniversary of its incorporation on Saturday, Oct. 21 in Wyckham House. There will be a mixer for SAMRU alumni from 7 p.m. to 9 p.m. in the Hub, followed by the 50th Anniversary Bash at 9 p.m., a free party that will feature live music, full bar service and lots of reminiscing about SAMRU's history.
So far the lineup includes:
Mount Royal Conservatory Jazz Duo, Eric Friedenberg and Derek Stoll, will be performing during the alumni portion of the evening (7 to 8:15 p.m.).

Jazz vocalist and songwriter Ellen Doty will open the party portion of the evening with a set. Doty will be joined onstage by Danny Vacon, of The Dudes, HighKicks and Dojo Workhorse.

The headliner will be the Dino Martinis, a popular dance band bringing Las Vegas floor show flair to help us close out the evening with a dance party. Keyboardist Pat McGannon is an MRU alumnus and drummer Scott Lauchlan's father, Doug Lauchlan, was president of MRU from 1976 to 1980.
The evening will be emceed by Kenna Burima, an eminent local musician and community builder, as well as an MRU alumna. Dignitaries in attendance will include Kent Hehr, Member of Parliament for Calgary Centre and Robert Wyckham, who are both saying a few words at the event.
Oct.16 , 2017 — Felicia Zuniga
Media request contact information.
Have a story idea? Please fill out this form.