Conference explores complexities of addiction and mental health
Bachelor of Child Studies students further discussion on opioid crisis
As Alberta universities, in partnership with the Government of Canada, take steps to address the opioid epidemic, senior-level students in Mount Royal's Bachelor of Child Studies, in partnership with social services agency - Enviros, hosted a two-day conference on campus from April 24-25, to deepen an understanding of the complexities of addiction and mental health.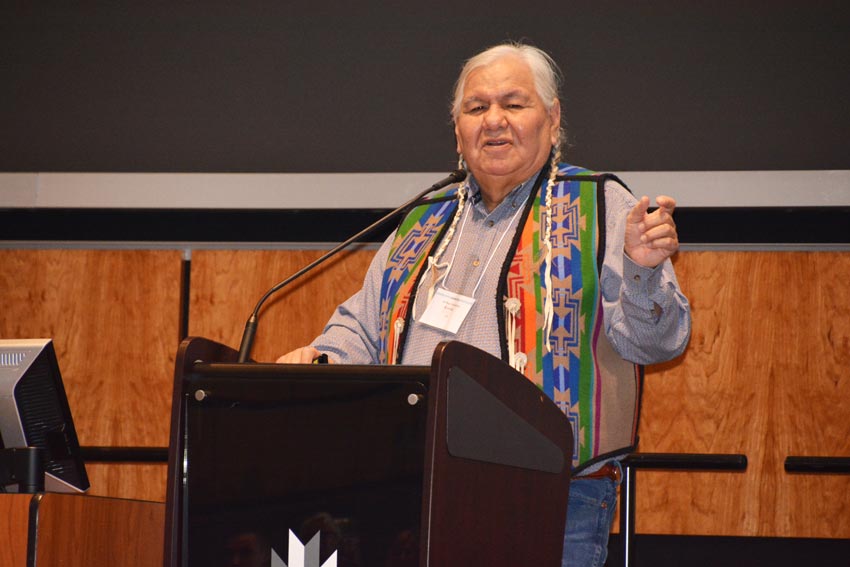 The two-day conference, titled Shifting Perspective, held in Mount Royal's Roderick Mah Centre for Continuous Learning, included keynote speakers, presentations and workshops that aimed to deepen an understanding of the complexities of addiction and mental health, and provide participants with innovative and practical tools in dealing with mental health and addiction concerns.

With appearances from the likes of mental health wellness coach, Margot Talbot; and Blackfoot cultural and spiritual advisor, Dr. Reg Crowshoe, the conference was an educational experience, leaving attendees with a deepened understanding of the means to treat addiction and mental health.

"One major area of focus is around Indigenous Peoples and cultures," says Chelsey Boudreau, a student organizer in the Bachelor of Child Studies. "Being a Cree woman, it's amazing to connect my culture to the conference and bring cultural pieces, such as drumming, powwow dancing and elder blessings.

"The effects of addiction and mental illness on the Indigenous community are devastating and I am inspired to present as a student on this topic."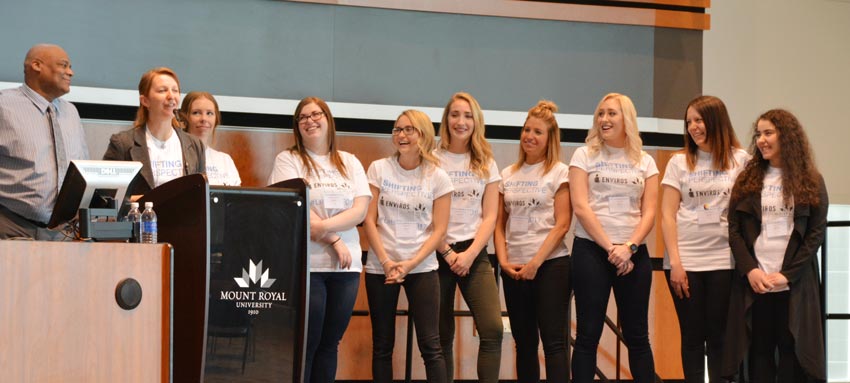 Shifting Perspective 2017 is about understanding the complexities of mental health and addiction, but also shines a light on Canada's opioid crisis.

The conversation comes at a crucial time- especially given the recent $45-million investment in addiction and mental health in the latest provincial budget, and staggering statistics of deaths caused by opioids in Alberta.

In 2016, 343 people died from a suspected drug overdose related to fentanyl in Alberta, according to Alberta Health Services.

"Before graduating, the students set out to make a difference in the community and create a learning opportunity for others within our profession," says Richard Foggo, associate professor in the Department of Child Studies and Social Work. "In addition to planning and organizing this two-day conference, the students challenged themselves to shift their own perspective and understanding on addiction and mental health issues.

"They have been successful on all counts."

The conference provided opportunities for students, faculty and industry stakeholders to connect with professionals in their fields, while attending hands-on and engaging workshops such as Caring Smarter, Not Harder; The Powerful Practitioner; and Drugs, Teens and Trends.

April 27, 2017 — Brendan Greenslade