Go where no one has gone before with cave diver Jill Heinerth
Underwater discovery informs the sciences … and humanity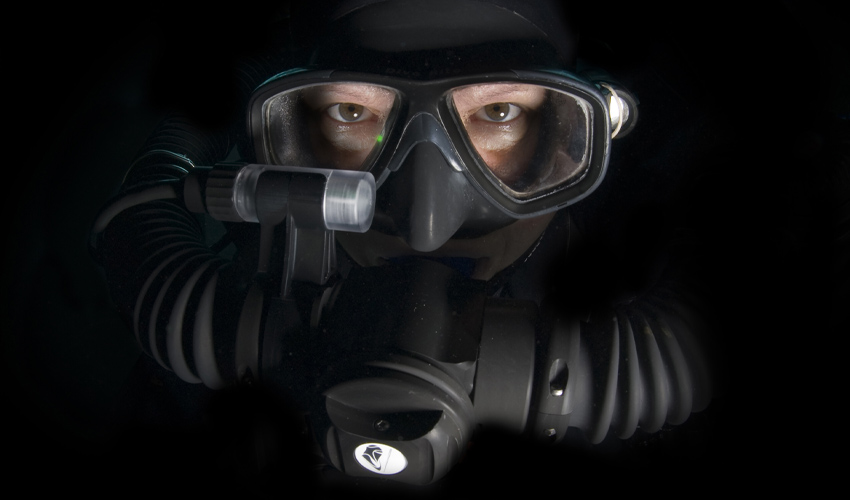 What can the deepest, darkest parts of the ocean teach us?
Join world-renowned diver and the inaugural explorer-in-residence of The Royal Canadian Geographical Society, Jill Heinerth, for an evening celebrating underwater adventure. Heinerth will take you to places very few have gone as she shares tales from her new book Into the Planet: My Life as a Cave Diver. This riveting blend of memoir, exploration and science details one of the most dangerous pursuits in the world.
Don't miss this exclusive opportunity to hear Jill Heinerth recount her underwater adventures.
Friday, Sept. 20
Ideas Lounge, Riddell Library and Learning Centre
Doors open at 7 p.m. Program begins at 7:30 p.m.
A reception will follow the program.
Jill Heinerth is one of the world's most renowned cave divers. The Canadian was the first person in history to plunge deep into an Antarctic iceberg. She led a team that discovered ancient underwater remains of Mayan civilizations. She has made her way through Christmas Island's anchialine caves, landlocked bodies of water connected to the ocean through unexplored underwater pathways. She's been inducted into the Women Divers Hall of Fame, consulted with director James Cameron, developed a television series, produced documentaries and written many articles, plus several books.
Famous in the field of "aquanauts," Heinerth has been to places nobody else on Earth has been to before, and perhaps never will again. Cave diving is such a dangerous profession that more people have died in underwater caves than trying to summit Mount Everest. The first line of her new book, Into the Planet, states, "If I die, it will be in the most glorious place nobody has ever seen."
As the first explorer-in-residence for the Royal Canadian Geographical Society, Heinerth will be at Mount Royal on Sept. 20 to deliver an exclusive presentation in honour of Science Literacy Week.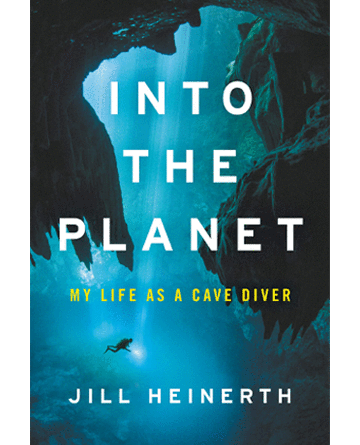 From one of the world's most renowned cave divers, a firsthand account of exploring the Earth's final frontier: the hidden depths of our oceans and the sunken caves inside our planet.

Mount Royal geography professor Lynn Moorman, PhD, became aware of Heinerth through her role as a governor with the Royal Canadian Geographical Society Society, and educator on board Arctic expeditions. They met in person while sailing together in the Arctic, with Heinerth performing some dives. Moorman was subsequently instrumental in securing Heinerth's presence at MRU.
Moorman, who also helped staff the first public voyage to the Franklin Expedition wreckage site in 2017, says, that because Alberta is a landlocked province, its residents may not have the connection to the planet's oceans that perhaps there should be. Heinerth's passion is ideal for creating that link.
Cave divers support scientific discovery in many ways, Moorman says. They test new technology, collect remote samples and survey, all of which Heinerth does through a combination of diving, videography and photography.
"It's always pushing the edge of what we know about these really remote places, and pushing the edge of our survival technology and even the human psyche. You have to be able to conquer some pretty deep fears to go where (Heinerth) goes," Moorman says.
Moorman describes Heinerth as "grounded and personable," and says that her relatability inspires those who don't regard of themselves as scientists to begin thinking more in terms of exploration and discovery. "A lot of people think that we've explored everything here. We haven't even come close."
In anticipation of her arrival to Mount Royal, Heinerth generously provided answers to a few questions about herself and what her work ultimately provides the people of planet Earth.
What do we all learn from underwater caves, and what do these discoveries mean for humanity?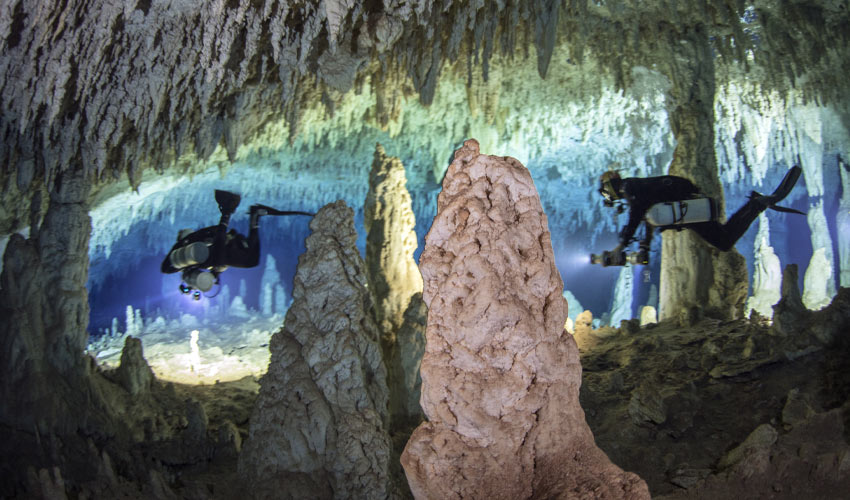 "Cave diving has been characterized as the world's most dangerous participatory sport, as well as the edgy frontier of earthbound scientific exploration and discovery. An extreme form of technical diving, aquanauts pierce through the veil of permanent darkness, swimming through a maze of subterranean limestone landscapes at karst locations, all over the globe.
"As a filmmaker and photographer, underwater caves represent the ultimate challenge: I create art while monitoring delicate life-support equipment at task loads that take my mind and body to the limit. I work with biologists discovering new species, physicists tracking climate change, and hydrogeologists examining our finite freshwater reserves. Probing the underground pathways of the planet, I've discovered grisly sources of pollution, the roots of life inside Antarctic icebergs and ancient skeletal remains of Mayan civilizations, sacrificed in the cenotes of the Yucatan peninsula. I work with aerospace engineers testing new survey equipment and life-support systems destined for space, and with paleontologists interested in the remains of now-extinct animals. It is a privilege to uncover these hidden shrines, and with my camera, share concealed mysteries, deep inside our planet."
What is the explorer's mindset?
"As kids, we are all explorers, yet somehow we lose the curiosity as we mature. I think it is important to step closer to things that scare us and problems that seem huge. We all need to be willing to step into the blackness and take a carefully considered risk to think big. That is the explorer's mindset … taking small steps toward big issues. If we eventually fail in our efforts, then I think we should reframe the failure and call it discovery learning instead. We can't change what happened, but we can learn from it. All the successes and failures in life build who we are today and inform the next step forward with more wisdom."
What is one of your most memorable experiences underwater?
"That is hard to pin down! I have dived inside Antarctic iceberg caves, plunged into wells in the Sahara Desert and explored caves beneath the Ural Mountains in Siberia. I have drifted with a pod of 100 humpback whales off Newfoundland and been surrounded by tens of millions of moon jellyfish. Each experience is unique and I pinch myself daily for the experiences that I have underwater."
In addition to being the Royal Canadian Geographical Society's first explorer-in-residence, Heinerth has earned the following awards and recognition:
the first-ever Christopher Ondaatje Medal for Exploration by the Royal Canadian Geographical Society in 2013

named a 2017 Academy of Underwater Arts and Sciences Fellow

the Canadian Polar Medal from the Governor General of Canada in 2017

the Beneath The Sea Diver of the Year (Education) Award in 2018
Purchase Into the Planet: My Life as a Cave Diver online.
Sept. 4, 2019 — Michelle Bodnar
Media request contact information.
Have a story idea? Please fill out this form