Library Awards for Research Excellence presented
Students experience personal growth as research develops
On April 26, the fourth annual Library Awards for Research Excellence recognized four students for their outstanding scholarly projects demonstrating exceptional research skills and the effective use of information resources.
There were three categories for students to enter their projects in: senior, junior and group. The entries were judged by two separate committees, group and individual (junior and senior) categories comprising 10 interdisciplinary faculty members, which included four university librarians.
MRU Librarian Madelaine Vanderwerff was one of those members and has high praise for the calibre of work produced by Mount Royal students.
"Students who apply to the Library Awards are submitting work that exceeds the standard or expectation outlined in the original assignment parameters," Vanderwerff says.
"We often see work of exemplary quality that demonstrates an elevated understanding of their topic. Some submissions are definitely publishable, and some truly contribute new and exciting knowledge to their fields of study."
Senior Award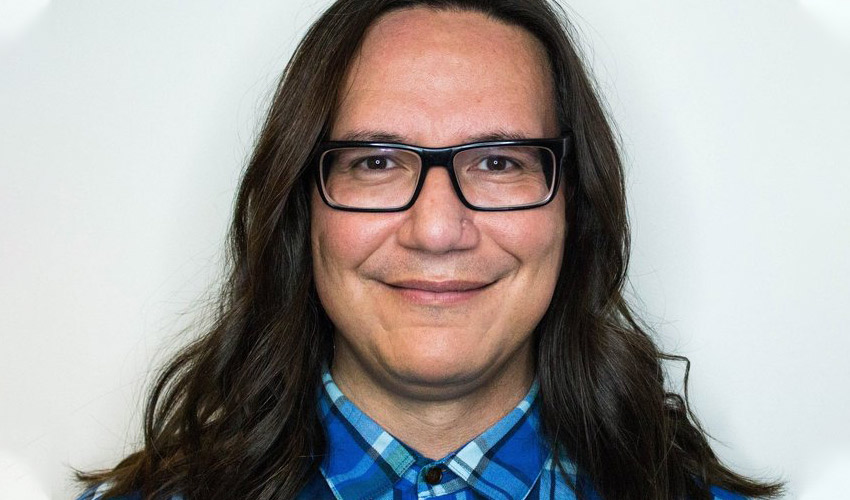 Bachelor of Communications graduate Tim Kenny took home the Senior Award for his project, IndigiComms: Using Decolonization, Power Studies and Indigenous Methods to Inform Post-Modern Communications Practice and Scholarship.
Kenny undertook this research because he felt there was little content in his university courses that connected personally to him.
"This is my attempt to bridge the intersecting and sometimes clashing multiple subject positions I experienced as a mixed-race, queer, cis-gendered, Indigenous academic - actively engaged in the study of public relations, communications and Indigenous studies at Mount Royal," Kenny says.
"It's also a critical and reflexive work that explores some of the ways that public relations practice and scholarship could enact meaningful and reconciliatory change within Canadian society."
Kenny's hope is that his work will offer guidance for Indigenous and intersectional academics to help them realize that their own unique stories, voices and experiences can be used to conduct scholarly investigation.
"I've dreamt of crafting work good enough to win this award since the middle of my first year of study," Kenny says.
"I'm over the moon, but I get choked up a bit because winning this award legitimizes my voice as a valid form of research. I didn't have to try to fit into any mold of what an academic should look, write, sound or act like."
Kenny was given full support and guidance to conduct his work in a way that best honours who he is and who he evolved into after five years of challenging, soul-searching study.
"I wrote this work under crazy circumstances last summer," Kenny says. "I was enrolled full-time in three other classes (remotely) to finish my program, and while on an extended full-time co-op placement with Crown-Indigenous Relations and Northern Affairs in Ottawa where I have stayed on as a full-time employee."
Junior Award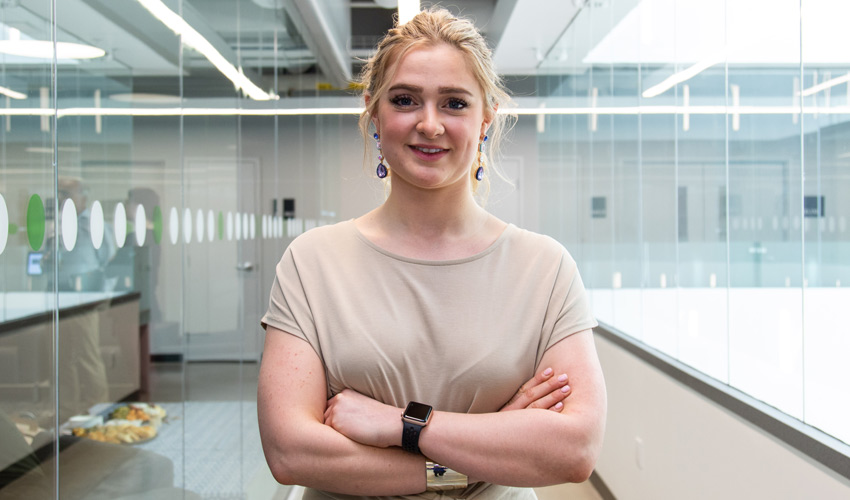 Kalindra Walls won the Junior Award for her topic, Structural and Functional Musculoskeletal Implications of Patients with Hypermobile Ehlers-Danlos Syndrome (hEDS). The research focused on the musculoskeletal implications of this syndrome, in which extreme pain, fatigue and injury due to joint hypermobility are the most prevalent consequences.
"What led me to take an interest in this population was the fact that individuals suffer from an invisible disease," said Walls.
"The symptoms that are experienced - although often quite debilitating - are hard to measure and observe objectively."
Wall's research goal had four parts: identify possible relationships and connections between symptoms within hEDS, make a valuable contribution to the literature in order to help tackle these complex problems, increase awareness about invisible diseases like hEDS and make progress towards improving the quality of life for those living with hEDS.
The health and physical education student, who is majoring in physical literacy, is thankful to have participated in research at Mount Royal and was thrilled to win a Library Award for Research Excellence.
"I was ecstatic to hear that my research and reflection of my journey were so well received and I am so honoured and grateful to be given this recognition.
"My experiences with this research and receiving this award have certainly solidified my interest in research and I am so excited and motivated to continue on this journey."
Walls was also appreciative of the support that Assistant Professor Jared Fletcher, PhD, and Program Librarian Cari Merkley played in the success of the project.
The Senior Award is reserved for applicants in a 4000-level course, while the junior winner is selected among applicants in a 1000-level to 3000-level course.
Group Award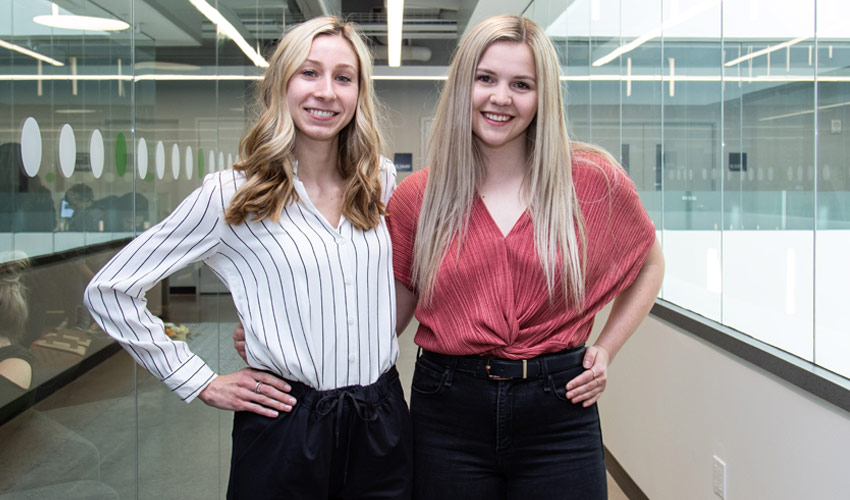 The Group Award was presented to Jaime Bellows and Julia Phillips. The duo collaborated on a project named Perceived Accessibility in City of Calgary Recreation Facilities: A Comparison Between People With and Without Accessibility Needs.
"Our research explored perceived accessibility of all 14 City of Calgary indoor pools, fitness and leisure centres," Phillips says. "Our goal was to bridge the gap in research between objective standards set by the City of Calgary and subjective perceptions individuals have pertaining to accessibility of built environments."
The fourth-year health and physical education students were elated to find out that they were award recipients. "We are honoured and grateful to be recognized by MRU for our capstone course work. We would also like to recognize our course supervisor Shannon Kell, PhD, and the City of Calgary for their guidance and support," Phillips says.
The team's collaborative work with the City allowed them to build lasting relationships with stakeholders who work in accessibility. "This collaboration has resulted in great potential for our findings to be incorporated into future Access Design Standards for City of Calgary buildings," Bellows says.
"We are excited to see the possible social impact our research could have and we hope our research has helped inspire others to think critically about how the built environment can impact others."
Discover the Riddell Library and Learning Centre at Mount Royal University.
April 29, 2019 — Rob Petrollini
Media request contact information.
Have a story idea? Please fill out this form.