Twenty-eight lives remembered, twenty-eight lives changed
Military Memorial Bursaries are Mount Royal's Canada 150 principal initiative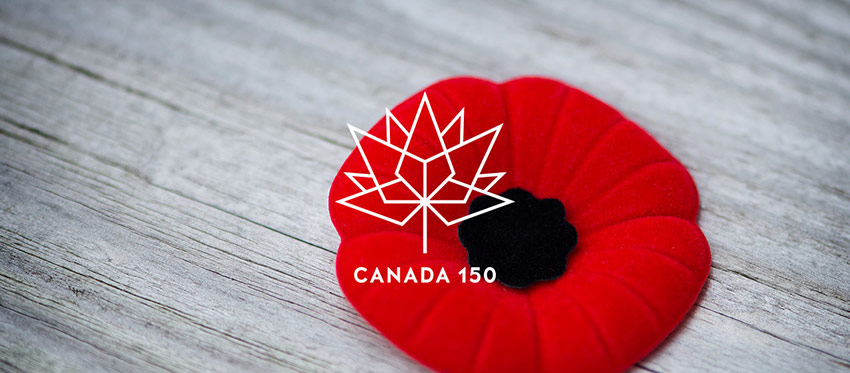 Hundreds of Mount Royal students have served in uniform, beginning with the First World War. Twenty-eight of those have given their lives.
We remember them. We remember their potential, their names, their faces. The Military Memorial Bursary fund was created in honour of the ultimate sacrifice of each of the 28 fallen.
As the University's principal Canada 150 initiative, we are fundraising for an endowment to permanently fund these bursaries. By raising $4 million we will have the opportunity to further the dreams of 28 Mount Royal students, every year, in perpetuity.
While we have begun awarding these bursaries to deserving recipients, there is so much more to do. This is just a small look at the positive impact these bursaries have already had on Mount Royal students.
---
Four stories of recipients and soldiers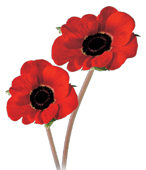 Wing Commander Albin Laut Military Memorial Bursary
Wing Commander Albin Laut attended Mount Royal in the 1930s before transferring to the University of Saskatchewan, where he earned an engineering degree. He subsequently returned to Alberta and enlisted in the Royal Canadian Air Force, eventually serving with the #113 Bomber Reconnaissance Squadron. He died on Oct. 3, 1943 when the Ventura aircraft he was in crashed near Sydney, N.S. In 1948, Mount Laut, near the headwaters of the Athabasca River, was named in his honour.
Eunice Atabongnkeng, 2011 recipient
Social Work Diploma and Addiction Studies Certificate, 2011
Eunice Atabongnkeng credits the Wing Commander Albin Laut Military Memorial Bursary she received while studying at Mount Royal as a lifesaver. "It meant everything at the time," she says. "I was caring for a newborn baby and two other children, while also attending classes full time. I would not have been able to finish my studies without this award." In fact, she still keeps on her desk the Wing Commander Albin Laut memorial card that she received with her bursary. "I keep it with my diploma as a reminder, and out of gratitude ... because we would not have survived without it."
Eunice described the award as more than just financial support. "I was truly honoured," she said, trying to put her appreciation into words. "I treasure it so much because of the sacrifice these soldiers made for us, and their families as well." Eunice noted: "One person's sacrifice can make such a difference in the lives of so many people. It is wonderful that Albin Laut is still providing opportunities for students."
After Mount Royal, Eunice earned a bachelor's degree and a master's degree in social work. She is happy that she is now able to give back to the community by helping other immigrants. "This award played a pivotal role in my career achievements by encouraging me to dedicate my life to helping others," she said. "I will be forever grateful."
---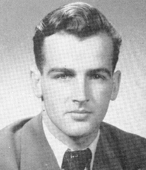 Captain George Garry Foster Military Memorial Bursary
Captain George Garry Foster studied at Mount Royal from 1948 to 1952, subsequently serving several years with the Royal Canadian Air Force. An experienced and respected pilot, Foster was deployed with the United Nations Disengagement Observer Force, tragically losing his life along with eight others in 1974 when his peacekeeping flight from Beirut to Damascus was shot out of the sky. In 2005 a monument was unveiled at Calgary's Peacekeeper Park honouring Captain Foster and those who died with him.
Michelle Cahoon, 2011 recipient
Bachelor of Communication - Public Relations, 2012
The recipient of the Captain George Garry Foster Military Memorial Bursary in 2011, alumna Michelle Cahoon says that the practicality of her Mount Royal public relations education is what she found most beneficial. As a single parent Cahoon strived to take advantage of as many funding opportunities as possible, applying for numerous awards and bursaries and encouraging others to do so as well.
"(They) kept me and my daughter going while I was in school," she says. "It was critical for me to continue my studies."
Upon learning she was the recipient of the 2011 Captain George Garry Foster Military Memorial Bursary, Cahoon sat down to learn about Foster and was "humbled."
"It made me feel closer to understanding that part of our history," Cahoon says. "It was overwhelming. I also went down to the Calgary Military Memorial and I felt very honoured by this gentleman, his life and what he did for this country."
Since graduating Cahoon has started her own public relations and marketing business, and is taking on social media projects and writing content for websites at the same time.
---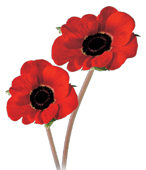 Lieutenant Denis Frederick Harvey Military Memorial Bursary
Lieutenant Denis Frederick Harvey was a student at Mount Royal in 1940, afterwards joining the Royal Winnipeg Rifles to fight in the Second World War. He was killed in action on Feb. 16, 1945 near Germany and is buried at the Groesbeek Canadian War Cemetery in the Netherlands. In the cemetery stands a memorial with the words Pro amicis mortui amicis vivmus, which means "We live in the hearts of friends for whom we died.
Andrew McIntosh, 2011 recipient
Bachelor of Business Administration ― General Management, 2011
Andrew McIntoch received the Lieutenant Denis Frederick Harvey Military Memorial Bursary in 2011. Due to his grandfather's service in the Second World War, and two of his great-grandfathers' service in both world wars, the award was particularly meaningful.
McIntosh says he was attracted to business and entrepreneurship at Mount Royal because of the ability to make your own hours and choices in those careers. Although his business courses were helpfully applicable, he found his options in philosophy and anthropology to be particularly influential.
Receiving the bursary allowed McIntosh to fully concentrate on his studies and enjoy the complete experience of being a student.
"I was exceptionally broke and that came with a lot of anxiety above the stress of studies," says McIntosh. "These bursaries gave me relief and it was much appreciated and needed."
Currently McIntosh resides on Vancouver Island, living a lifestyle called "homesteading." He says he is in the intermediary steps of completely living off the land."My degree in business has helped me properly align myself for my life choices and widened my range of understanding of all things," he says.
---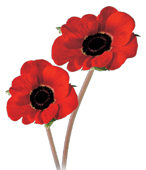 Lieutenant Campbell Stuart Munro Military Memorial Bursary
Lieutenant Campbell Stuart Munro attended Mount Royal before joining the Princess Patricia's Canadian Light Infantry (PPCLI), part of the Royal Canadian Infantry Corps. He was killed on Dec. 16, 1943 while fighting in Italy during the Second World War, and was buried at the Moro River Canadian War Cemetery nearby. Lake Munro in Alberta is named after the lieutenant, and his bravery is also memorialized at a cairn near Rich Lake east of Lac La Biche and at the PPCLI's Memorial Hall.
Nancy Rattray, 2016 recipient
Disability Studies Diploma ― 2007
Early Learning and Child Care Certificate ― 2009
Nancy Rattray, who is currently working on a psychology degree, is soon to be a three-time graduate from Mount Royal, having previously earned a Disability Studies Diploma (2007) and an Early Learning and Child Care Certificate (2009). Having been in the business of helping people for several years she is looking forward to her additional education providing the opportunity to work with children and the ability to make a difference in their lives.
Rattray received the Lieutenant Campbell Stuart Munro Military Memorial Bursary in 2016, and says it made a tremendous positive impact.
"(The bursary) truly allowed me to be a full-time student. It was very positive to go to school and enjoy it at the same time," says Rattray.
"I was able to get a 3.75 GPA, which was huge as I hadn't been in school for about six years so I felt really proud."
Learning about the life of Lieutenant Campbell Stuart Munro made the award seem more "real," says Rattray, and she felt special to have been selected to be a recipient. "His sacrifice really gave me the ability and strength and drive to honour him and further myself."
Media request contact information.
Have a story idea? Please fill out this form.