Wayfinding project guides Calgarians to nearby hot spots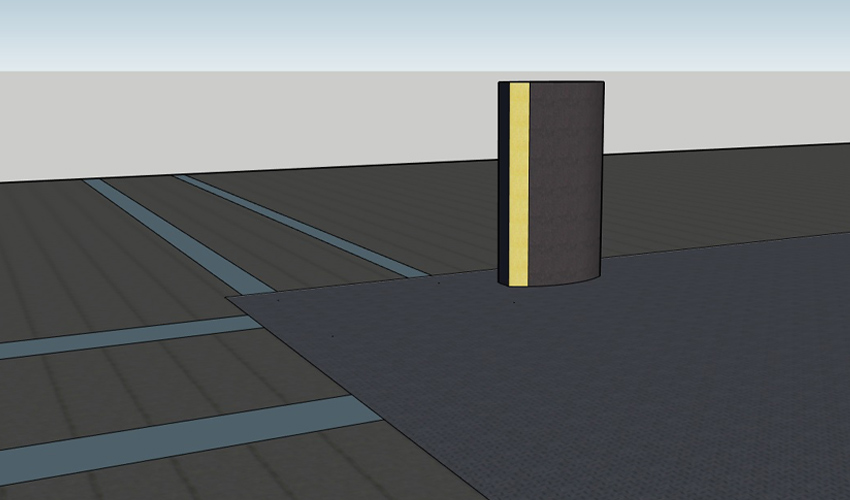 Information Design graduates from Mount Royal University are testing a concept designed to entice people to share tips about community attractions.
Near Here YYC involves placing a chalkboard on a sidewalk in a high-traffic area. Prompted by signage, passers-by jot down their suggestions and directions to community hot spots. People can also look at the board to learn what's going on "near here."
"This group has developed a wonderful prototype that is intended to engage people at the street-level," says associate professor Ben Kunz, who teaches information design at MRU. "The beauty of this kind of public experiment is that we really don't know how people might respond and how rich the data collected might be. We will see."
Hey, Calgary! Will we see you at the launch event on Saturday? RSVP on FB: https://t.co/s1SEgGx3nh #nearheremdl #nearhereyyc pic.twitter.com/oGOWBgs6B2

- Near Here YYC (@nearhereyyc) May 13, 2019
The Near Here YYC team - co-founder and Information Design graduate Mackenzie Johnson, transportation engineer Lynn Machacek, and alumni Logan Krupa and Sean Milan - are launching the project at 11 a.m. on Saturday, March 18 at 33rd Avenue and 20th Street SW, in front of Blush Lane Organic Market. University instructor Kelsey McColgan will talk about how Mount Royal's Information Design program intersects with wayfinding and placemaking, and the team will demonstrate using the board.
Calgary Hackathon 2018 winners
The group developed the idea at Calgary's Hackathon. The annual event asks innovators to present solutions to local challenges. The theme for 2018 was pedestrian comfort - a perfect complement to Near Here YYC.
The group conducted a rapid-prototyping session that demonstrated their guerrilla wayfinding model for Hackathon judges. "We won the 'play' category, which tasked teams to create something that helps people use our streets in new ways and encourages community," Johnson says.
Shortly after their win, Near Here YYC received a grant from the Alberta Traffic Safety Fund which is funding the pilot project.
Pilot data
Data collection and analysis is used to make strategic decisions in almost all aspects of business. Near Here YYC is following this principle and hopes to use the information captured on the boards to improve local wayfinding.
"The data collected throughout the pilot project will turn into a report that will be shared with all stakeholders and the public," Johnson says. "It's really about sharing our process and findings, as well as informing community wayfinding strategies."
Follow Near Here YYC on Twitter or Facebook to stay up-to-date with the project.

Find out how a Bachelor of Communication - Information Design degree can help address individual and community needs.
May 14, 2019 — Rob Petrollini
Media request contact information.
Have a story idea? Please fill out this form.