Immerse yourself and illuminate your mind
The Riddell Library and Learning Centre celebrates its grand opening Sept. 7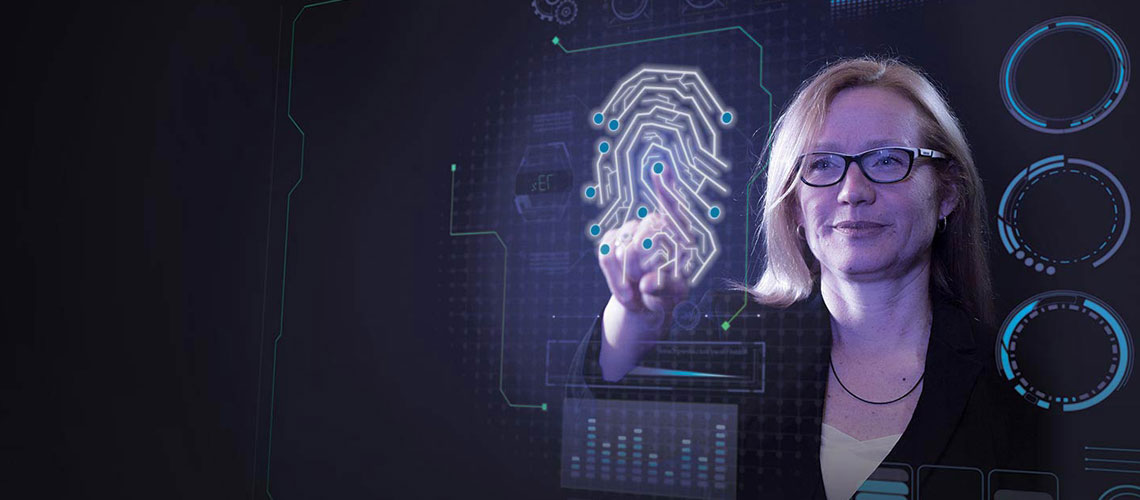 The ultramodern Riddell Library and Learning Centre (RLLC) represents the future of the university library in a single, inspiring academic building. Truly a learning space designed for the 21st century, the RLLC provides a place for the campus and the community to connect and interact with information in all of its forms.
All are welcome to participate in the grand opening celebration Thursday, Sept. 7.
Libraries have changed since Mount Royal's original reference centre opened in 1972, when most of the space was occupied by stacks of books. Today, the average library holdings include far more digital resources than physical, as well as the latest technology tools for learning. The light-filled RLLC encompasses nearly 16,000 square-metres, and is a four-storey stand-alone LEED gold-certified building designed with student needs in mind, says university librarian Carol Shepstone.
Already set to become the core of University's campus community, the RLLC plans to extend its reach out into the greater community to inspire lifelong learning for all Calgarians by offering public access to research, literary events, lectures and forums. It will also benefit all Albertans through active participation in a network of post-secondary libraries.
As well as countless knowledge resources, the RLLC offers, "inspiring learning and study spaces with an attention to health and wellness, opportunities to work collaboratively in one of our 34 group rooms, presentation practice rooms for becoming an accomplished presenter by using our audio or media suites for expressing ideas and an Immersion Studio that projects images and information in a 360-degree format or through virtual reality," Shepstone says.
"The community will also enjoy these spectacular new spaces, our programming and events."
A must-attend event Sept. 7
Sept. 7 will be a full day of festivities, which includes YYCFoodTrucks and compelling discussions starting at 9 a.m.
Noteworthy government and Indigenous leaders will kick off the celebration, beginning with an acknowledgement from Alberta's Minister of Advanced Education, the Honourable Marlin Schmidt.
The Government of Alberta provided $88.4 million to help construct the RRLC, which was supplemented by a significant donation from the Riddell Family Charitable Foundation.
Respected Elder and former Chief of the Piikuni Nation, Reg Crowshoe, PhD, will conduct a blessing to acknowledge the cultural significance of the ground on which the RLLC is built, and Frank Turning Robe Sr. from Siksika Nation will sing a traditional song with a hand drum.
MRU supporter Clay Riddell of the Riddell Family Charitable Foundation will also be in attendance to assist in opening the building named in his honour.
YYCFoodTrucks
Six of Calgary's famous YYCFoodTrucks will be set up in the RLLC parking lot from 11 a.m. to 2 p.m.
These vendors will offer tasty lunches to keep Library patrons energized to tour the innovative spaces within the building and check out the fantastic afternoon speakers.
Door-crasher alert: the first 1,500 people to tour the RLLC will receive a token for a free YYCFoodTruck meal.
Digital learning in Canadian culture
The RLLC is equipped to meet the needs of 21st century students by providing access to technology and resources to inspire learning, exploration and collaboration. The space and hardware available will also advance teaching in higher education by developing and promoting new best practices and fostering development of teaching practice through sharing of innovations.
With a focus on innovation and technology, the theme of the grand opening will be digital learning in Canadian culture, and the University has booked four captivating speakers to share their expertise in this area.
All are welcome to attend these free presentations, which take place in the Ideas Lounge within the Library. No RSVP required.
Jesse Brown at 10 a.m.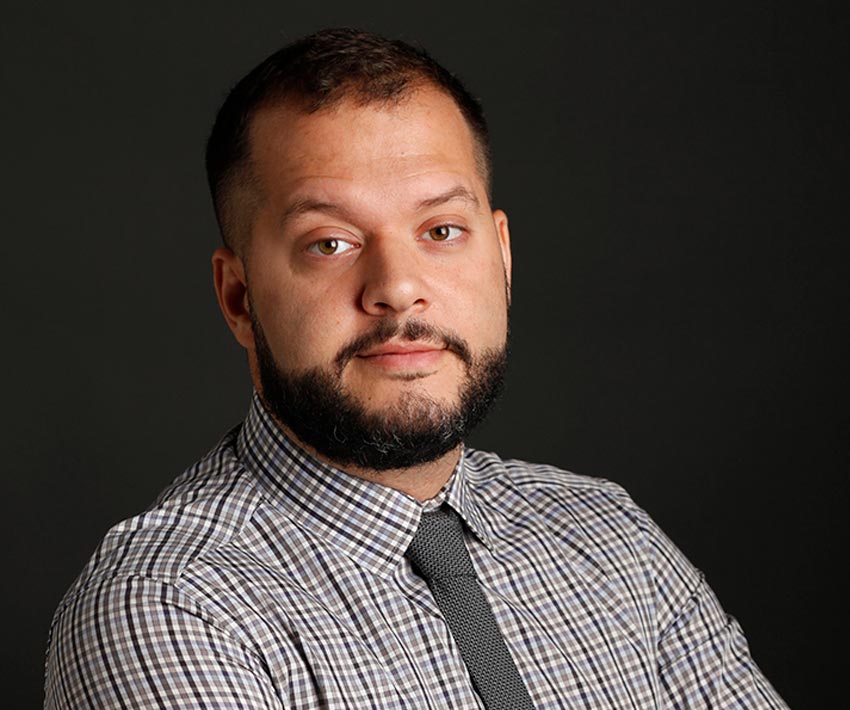 Canadian journalist and digital media expert, Jesse Brown will be the first speaker of the day. Brown, who runs the Canadaland podcast and its complementary independent crowdfunded news website, will speak to the power of disruption.
Brown will outline why companies such as Uber and AirBnB are becoming more successful, and how he personally has gone against the grain and challenged the status-quo.
Brown has contributed to various outlets, including Maclean's, Toronto Life and TVO before setting off on his own to independently break news hold those who conduct wrongdoings to account.
Nicole Verkindt at noon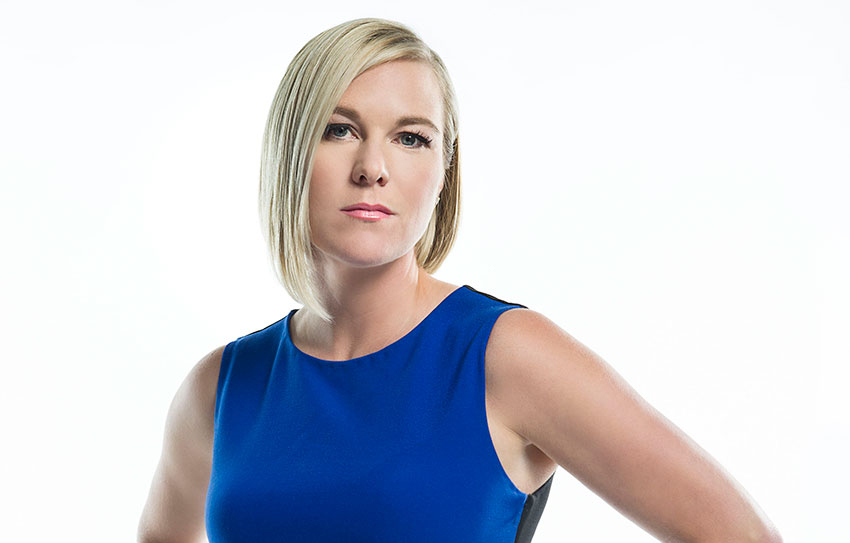 A Dragon on CBC's Next Gen Den and advocate of entrepreneurs, Nicole Verkindt will be the second speaker at the RLLC grand opening.
Verkindt is passionate about technology and will speak to how investment in technology can drive competitive growth, and demonstrate how to leverage technology as a competitive advantage.
Verkindt graduated from the Richard Ivey School of Business with a specialization in international political science and entrepreneurship, and is the founder of Offset Market Exchange (OMX), which she started in 2011 at the age of 27. OMX has a mandate to assist "Canadian companies in leveraging government procurements and secure contracts, growing their businesses into high tech and international supply chains ― with maximum benefit to the economy." The platform is used by groups around the world, including defence, aerospace and shipbuilding sectors.
Eddie Robinson at 2 p.m.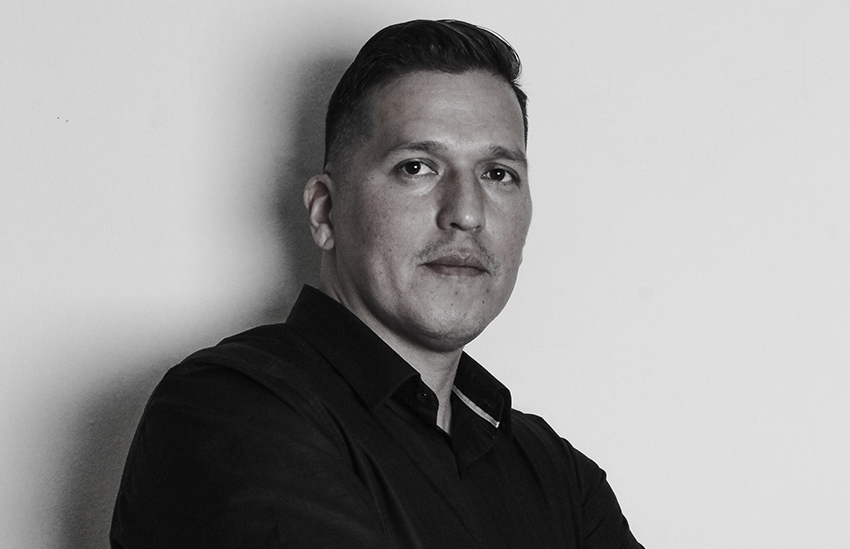 MRU welcomes Indigenous speaker and educator, Eddie Robinson, who will speak to Indigenous ways of knowing. Through an urban lens grounded in the Indigenous methodology of locating one self, Robinson will explore how people can engage Indigenous ways of knowing through technology.
Robinson is Anishinaabe/Muskegowuk Cree, who over the past 25 years of working on the frontline of social services and advocating for Indigenous communities across Canada, has evolved into a impactful artist, musician, educator, facilitator, trainer and public speaker.
At a young age, Robinson was caught in a cycle of violence and addiction. He was able to persevere with the coaching of a Catholic priest at the Native Peoples Parish in Toronto. The priest encouraged Robinson to peruse a traditional Anishinaabe Vision Quest and fasting at Dreamers Rock, located on Manitoulin Island in Ontario. This began his journey towards understanding his Indigenous identity and helping him leave behind the legacy of abuse and violence.
Dina Del Bucchia at 4 p.m.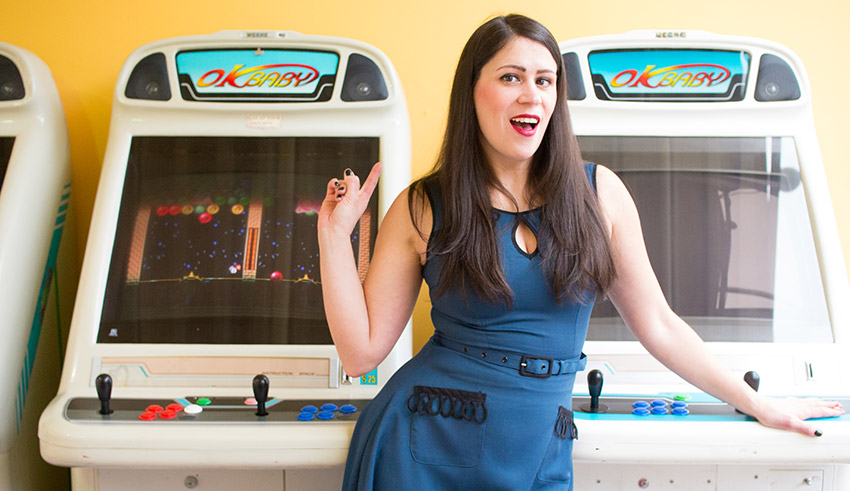 Podcaster and author Dina Del Bucchia will conclude the grand opening festivities with a talk titled: Sometimes I am here to make friends. Her presentation will describe how through both entertainment and engagement we can foster community online.

Del Bucchia has spent much of her working life in bookstores and has grown into accomplished author and podcaster. She co-hosts a monthly podcast called Can't Lit with Daniel Zomparelli, where they discuss topics around Canadian culture and literature.

Del Bucchia is the author of three collections of poetry: Coping with Emotions and Otters, Blind Items and Rom Com, written with her Can't Lit podcast co-host Daniel Zomparelli.

Additionally, she has taught creative writing to children and teens at the Vancouver Public Library and as part of the Vancouver Biennale's Big Ideas program.
All are welcome to attend the Riddell Library and Learning Centre grand opening. No RSVP required.

Aug. 24, 2017 — Rob Petrollini
Media request contact information.
Have a story idea? Please fill out this form.