Lack of representation in education an obstacle for BIPOC students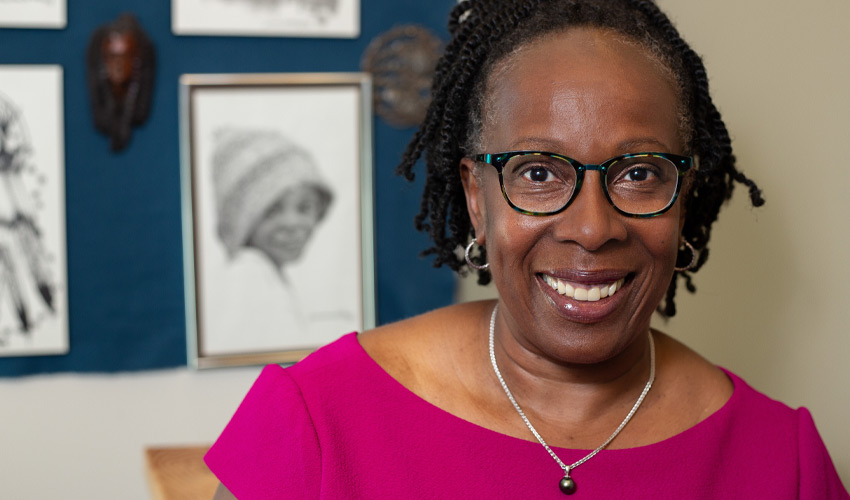 Marva Ferguson urges reflection and a careful reconsideration of the education system that is in line with the changing demography of Alberta, and especially Calgary.
---
When BIPOC students from K-12 to post-secondary look up from their desks or into their books, too often they do not see themselves looking back. This lack of representation is a contributor to systemic racism and a limiting factor in education.
"I speak in support of the racialized students, especially Black students, and what they have shared about the education system and what they are seeing in the classroom," says Marva Ferguson, assistant professor in social work and child studies at MRU. "Students have shared that in most of the discussions or in articles and textbooks, they do not see themselves reflected."
What students do experience is primarily white teachers and instructors, and textbooks that describe them in "majoritarian language," that is, from the perspective of white, western society with all of its privileged assumptions.
"If they are reflected, it's usually in language that speaks about them in a very negative way as passive, needy, wanting and not part of the active participation we see in society," Ferguson says, adding that this lack of representation begins in primary grades and continues through high school and into post-secondary with a lack of racialized educators. This is coupled with many textbooks that contain negative depictions of Black people.
"Someone said to me that this is the first time for them in Alberta that they've had a Black instructor, because even through high school predominantly what they have experienced is very western or white culture in their education."
Ferguson urges reflection and a careful reconsideration of the education system that is in line with the changing demography of Alberta and especially Calgary. Otherwise, it is left to students to try and navigate a system that is not educationally friendly. She points to the book I Believe I Can, by actress and activist Grace Byers and artist Keturah A. Bobo (who have written a number of similar volumes geared to children of colour), as an example of welcome change.
"I never used to see them," Ferguson says of books for children featuring BIPOC characters. "It seems there is an effort to let kids see themselves at the K-12 level. The big area we have to focus on is the university and the college level."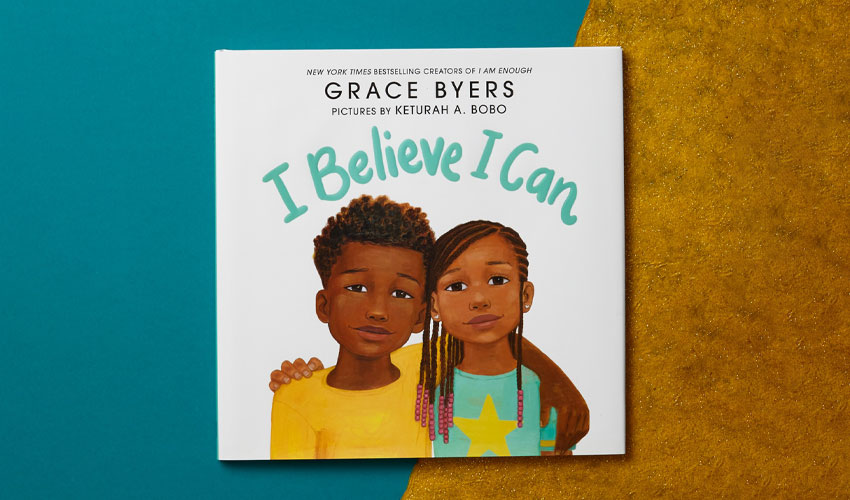 I Believe I Can is an affirmation for boys and girls of every background to love and believe in themselves.
---
Despite the enormous challenges, small shifts like this give Ferguson hope that the education system can be more inclusive.
"I have to be optimistic. I also see myself as part of the change by knocking down those doors and challenging the system by saying, 'Here is what is missing,' " she says.
"For me personally, any course that I teach or any information I share with students, I integrate information on colonialism, decolonization of education, how we practise and work, Indigenous life and what that means. My voice might be out there continuously but we have to do it because we can't continue the way that we have been doing it all these years without changing the system."
Inclusive learning for teachers in training
Mount Royal's Bachelor of Education program is working to promote inclusive learning environments in line with Alberta Education Teaching Quality Standards and the Truth and Reconciliation Commission's call to action. This month, the department is once again holding their annual Inclusive Education Symposium to provide the building blocks of success for all learners.
"Throughout their field experiences and practicums, teacher candidates have consistently identified challenges in meeting the complexity of student needs in their classroom placements," says Dr. Kevin O'Connor, PhD, associate professor and chair of the Department of Education at Mount Royal.
"As a department we wish to attend more specifically to effective inclusive education pedagogy throughout our course curricula, assignments, seminars and class experiences. Our goal is to better align best practices in inclusive education across all courses."
This requires significant dialogue and professional learning. With a "responsive pedagogy" model, O'Connor says the department has worked to support a number of faculty members with expertise in inclusive pedagogy/Indigenization to work alongside colleagues to develop learning experiences for teacher candidates that ensure they achieve inclusive education competencies.
For example, EDUC 1233 — Professional Dimensions II examines issues of power and justice and the ways that the economy, matters of race, culture, class, gender ideologies, political discourses and other social institutions interact to construct the social systems that make up educational institutions. EDUC 2341 — Diversity in Education, includes topics such as difference, stereotyping, prejudice, discrimination, racism, classism and sexism, all of which are examined with reference to their impact on learning.
It takes a village
All of society, says Ferguson, has a role to play in facing systemic racism in education head-on and making needed changes for future generations.
"It's a societal and a community response that needs to happen. We're living in unusual times, interesting times. We saw what happened at the U.S. Capitol and what that is saying is we have to as a collective have those honest and open conversations about the actions we can take to change, especially our education system. It's not just one group or one person. It's a community approach."
Discover Black creators and stories at the MRU Library
In celebration of Black History Month, MRU Library has published an online display showcasing materials that centre Black creators, stories, and perspectives. The lists, which include links to books, films and AR/VR experiences, are only a small selection of items available via Library collections that refer to Black historical accounts or storytellers. Learn more.
Feb. 2, 2020 — Peter Glenn
Media request contact information.
Have a story idea? Please fill out this form.