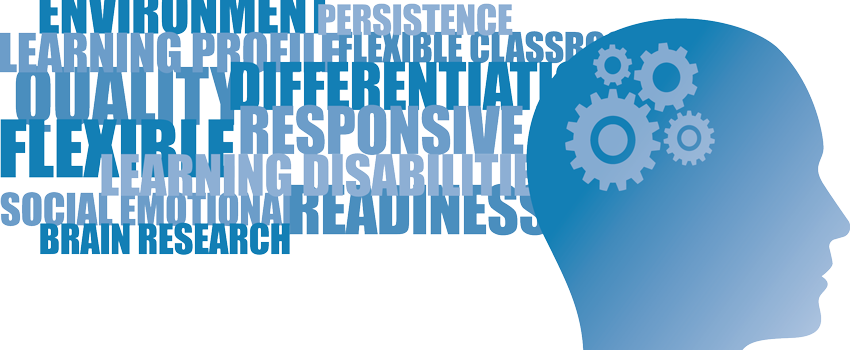 Inclusive Education Symposium
Teaching to Thrive: Building Effective Inclusive Learning Experiences for Children and Youth with Autism
This symposium is designed to provide beginning and experienced educators with important research and practical teaching strategies to address the learning needs of children who have experienced trauma. Presentations range from the impacts of trauma on brain development to appropriate and effective teaching strategies to address childhood trauma in classrooms.
Thank you to all of our presenters and attendees for attending this year's event and for supporting Inclusive Education.
Itinerary: Friday, February 14, 2020
Time
Activity
8 – 8:30 a.m.
Registration
8:30 – 9 a.m.
Introduction and Overview
9 – 10:15 a.m.

Opening Address

Empowering Students with Autism to Thrive
Dr. Heather Brown

10:15 – 10:45 a.m.
Break
10:45 a.m. – noon
Breakout Sessions I
Noon – 1 p.m.
Lunch
1 – 2:15 p.m.
Breakout Sessions II
2:15 – 2:30 p.m
Break
2:30 – 3:30 p.m.

Panel Discussion

District Resources
Sherri Black, Lanna Myers, Trisa Soroski

3:30 – 3:45 p.m.
Closing Remarks
Registration
To be registered for the whole day you must register for each of the following sessions: Opening address, one (1) morning breakout session, one (1) afternoon breakout session and panel discussion.
Mentor Teachers, Teacher Candidates and Administrators from the Calgary Board of Education and Calgary Catholic School District can register through the Calgary City Teachers' Convention (CCTCA)
Register here: CCTCA website.
Attendees from Rocky View Schools or schools
 affiliated with the Department of Education field and practicum placements
Additional Information
Please bring a reusable water bottle.
Parking and Location
Please meet in the Ross Glen Hall (Roderick Mah Center for Continuous Learning). Parking is available in the East Gate Parkade. It is most convenient to enter Mount Royal from 50th AVE SW through the East Gate, and the parkade will be on your right. Daily parking rate is $16.50. Carpooling is recommended.
---
Opening Address and Panel Discussion
Dr. Heather Brown was originally trained as an elementary school teacher, but she is now an Assistant Professor in the Dept. of Education Psychology at the University of Alberta where she teaches undergraduate courses on how to best support students with exceptionalities in the regular classroom. Her research program originally focused on the academic achievement of students with autism and her work examining their writing skills was recognized by the prestigious Pursuit Award for outstanding work in childhood disability research from Holland Bloorview's Research Institute. Currently, her research program has expanded to examine what it means to thrive for individuals with autism. She aims to create reasonable expectations around what a "well-functioning" person with autism looks like and to highlight all the ways in which people with autism are already thriving. In doing so, her research is poised to empower individuals with autism to be more self-confident in their neurodiversity and to develop a better understanding of the factors that most support their well-being.
Biography
Dr. Heather Brown
My biggest obstacle to living well is not my autism. It is my extremely fragile mental health. And my experience is not unique. Co-occurring mental health issues (like severe anxiety and depression) are the biggest obstacle to the futures of people with autism (Cribb 2019). For example, we are 7 - 9x more likely to engage in suicidal behaviours compared to our peers (Hirvikoski 2019). If we want to prevent these rampant mental health problems, we have to make different choices. Autistics are being taught that we are broken and that who we are naturally is NOT ok. And this is an absolutely devastating message to internalize. We are not broken or defective, but we do have brains that work differently than "neurotypical" or so-called "normal" brains. It is vital that we learn to empower students with autism by respecting and publicly acknowledging their innate strengths and abilities (Armstrong 2010).
This panel is focused on district resources that are available to create and support inclusive learning environments. This panel features the expertise of Trisa Soroski (Calgary Catholic School District), Lanna Myers (Calgary Board of Education), and Sheri Black (Rocky View School Division) and is facilitated by Dr. Joy Chadwick (Mount Royal University).
Biographies
Sherri Black
Sherri Black is a champion for the inclusive rights of students in education, the medical field, and the child welfare and youth justice systems in Manitoba and Alberta. She has over 20 years of experience at district and provincial levels as an educator, leader and strong advocate for children and youth in Manitoba. She is currently the Director of Learning Supports with the Rocky View School Division. Sherri holds a Master of Education and two Bachelor's degrees in Education and Psychology. In addition, she has earned several professional certificates in special education, cognitive behavioural therapy, threat assessment, and group facilitation. In 2011, Sherri won the Manitoba Access Award for Leader in Inclusive Education. "Thanks so much for thinking of me and for this exciting learning opportunity."
Lana Myers
Lanna Myers is a Mental Health and Autism Specialist with the Calgary Board of Education. She has a background as a Special Education teacher, a Complex Needs Strategist, and a Provisional Psychologist.
Trisa Soroski
Trisa Soroski has been with the Calgary Catholic School District for more than 30 years. She has served as a kindergarten and elementary teacher, assistive technology consultant, and principal. She is currently a diverse learning supervisor, supporting students with complex learning needs in both regular and congregated settings.