New research creates roadmap for aging well in the 2SLGBTQIA+ community
Barriers to social belonging mainly structural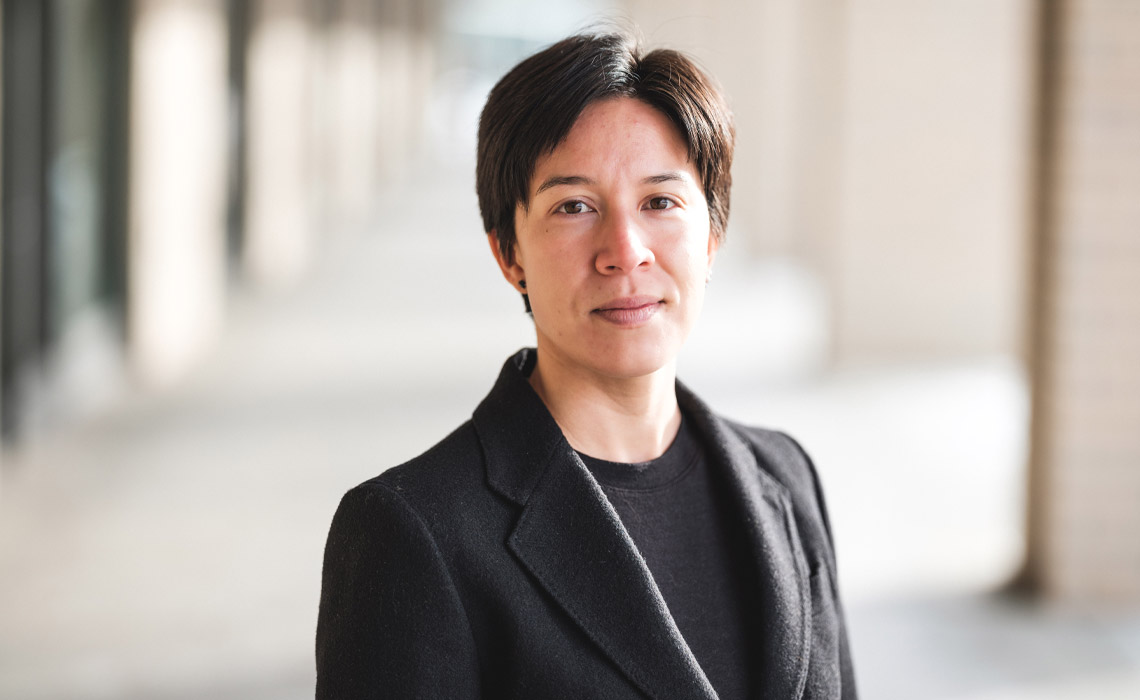 Aging happens to many Canadians blessed with a long life, but the experience of living into the later years isn't universal.
A national study by a Mount Royal University researcher exploring how aging-related issues impact seniors in the queer and trans communities is being touted as a tool to illustrate just how unique their stories can be.
Dr. Celeste Pang, PhD, an assistant professor of women's and gender studies, is the author of "Aging and Living Well Among LGBTQI Older Adults in Canada: Findings From a National Study."
Released in October 2023 by Egale Canada, the work beautifully blends hard data with vulnerable, personal anecdotes. Pang says the research asks what people want as they age, taking a holistic approach while delving into employment, housing and health-care.
That inclusion of real-life perspectives from participants makes the qualitative research engaging and the conversation it creates powerful.
"I think one of the most impactful aspects, for me, was when people began to articulate what they wanted for their own futures for housing and care," Pang says. "If we are thinking on a broader level, this is a national study of queer and trans older adults being thought about in public policy. Aging may well look very different from the dominant paradigm which is very ableist, cis-heterosexist."
An assumption, for instance, is often made about the existence of a nuclear family, which doesn't necessarily apply to the queer and trans community who often choose their own kin.
And as they age, many are forced to pick between maintaining connections in the 2SLGBTQIA+  community or finding housing that is safe and affordable.
Participants, who ranged in age from mid-60s to early 80s, speak of a desire for respect and recognition.
"Much of the support available does not reflect what people in our community want or need," Pang says. "Respect is at the base of what every participant was demanding."
Many spoke of immense barriers to securing alternatives to more traditional housing for seniors, with participants sharing how they are forced to relocate to housing that pulls them from the 2SLGBTQIA+ community by everything from rising living costs to mobility issues, lack of affordable housing and financial means.
"There is an immense desire to have spaces in older age where they could be among other queer and trans people and feel a sense of belonging," Pang says. "Without it, there are consequences for that sense of belonging and overall sense of wellness."
First look at job-related issues for older 2SLGBTQIA+ people
The study is the largest-scale Canadian academic endeavor focused on 2SLGBTQIA+ older adults and aging issues and the first to explore associated issues around employment.
It finds economic security later in life often links back to employment.
While many contemporary 2SLGBTQIA+ individuals have more protections in the workplace, many participants spoke about the issue of disclosure and the fear of being fired due to their sexuality.
On-the-job discrimination, or fear of it, can often impact long-term financial stability, with some saying it even determined what career path they chose.
Pang says the research bolsters existing literature on health-care access and equity, social connection and disconnection and the need to create new types of accessible and affordable housing and care for people in later life that caters to diverse genders and sexualities.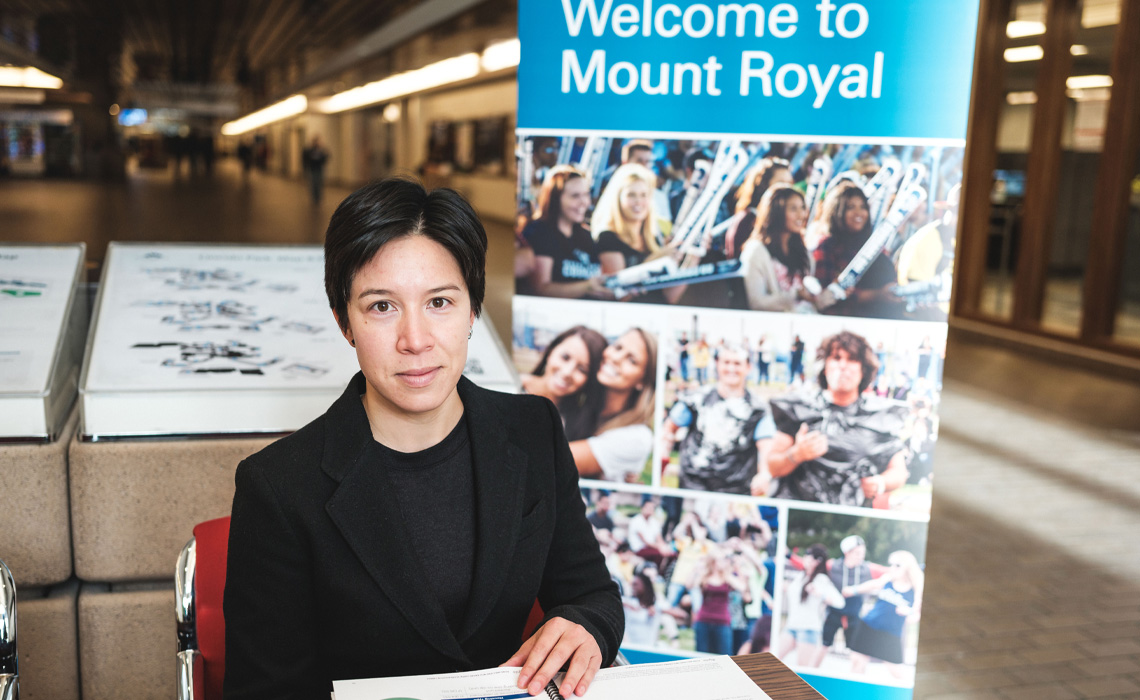 The barriers to social belonging, she adds, are really structural.
Education and examining practices and protocols and, of course, political will and the will of fellow Canadians, can lead to positive change extended to many, including those with disabilities, older adults as well as sexual and gender minorities.
"There is a huge role for allies to play here in standing up for queer and trans older adults," Pang says. "In a workplace or a health-care setting or advocating for a change in policy."
She hopes the research goes from conversation to concrete application in the community and is currently collaborating with Egale Canada to develop free virtual educational modules for health-care and social service providers and students.
"We are in a time of facing increased anti-2SLGBTQIA+ violence and organizing in Canada; we are also facing increased efforts across the country to further private health-care and eldercare services," she says. "Learning about the situation of 2SLGBTQIA+ older adults and the intersection of sexual and gender minority status and aging is a way to illuminate systemic and structural barriers that affect everyone."
More concrete applications needed
Associate Professor Corinne Mason, PhD, of women's and gender studies, says making people feel connected goes beyond putting a pride flag on a seniors' housing facility.
Winnipeg, for instance, will soon open the Rainbow Resource Centre, Canada's first affordable housing complex for 2LGBTQ2S+ seniors with on-site programs, a community centre and community kitchen.
Mason commends Pang's research for its real-world applications by sharing the "voice of those aging (while) out," and her recommendations on how to offer support.
"It really pushes our community forward," they say. "It provides a roadmap for all of us on how to age well."
Mason says older individuals, even within the queer and trans communities, are often invisible given a focus on youth culture.
And while the research educates everyone from employers to social workers, it also promotes inter-generational conversations and serves as a "call to action" for the 2SLGBTQIA+ community to acknowledge contributions made by elders.
"They are trailblazers," Mason says. "Community elders have pushed at every possible corner of housing, employment, all the spaces where we have faced discrimination and are now at the forefront of advocacy in the area of aging."
Gio Dolcecore, an assistant professor in the Department of Child Studies and Social Work, says Canada's seniors will make up exactly a quarter of the population by 2036.
The study legitimizes barriers experienced by the queer population and provides tools to see that those aging are doing so in communities or facilities where they feel alienated.
"Now, there is proof, real, lived concerns," Dolcecore says. "It opens the doors to, 'What's next?' "
Dolcecore is working on a project with Pang to delve into whether improved supervision management will foster and protect gender and sexual diversity within aging care facilities.
Read about additional research being done at MRU on the concerns of older members of the 2SLGBTQIA+ community.